First Read for the Gallerist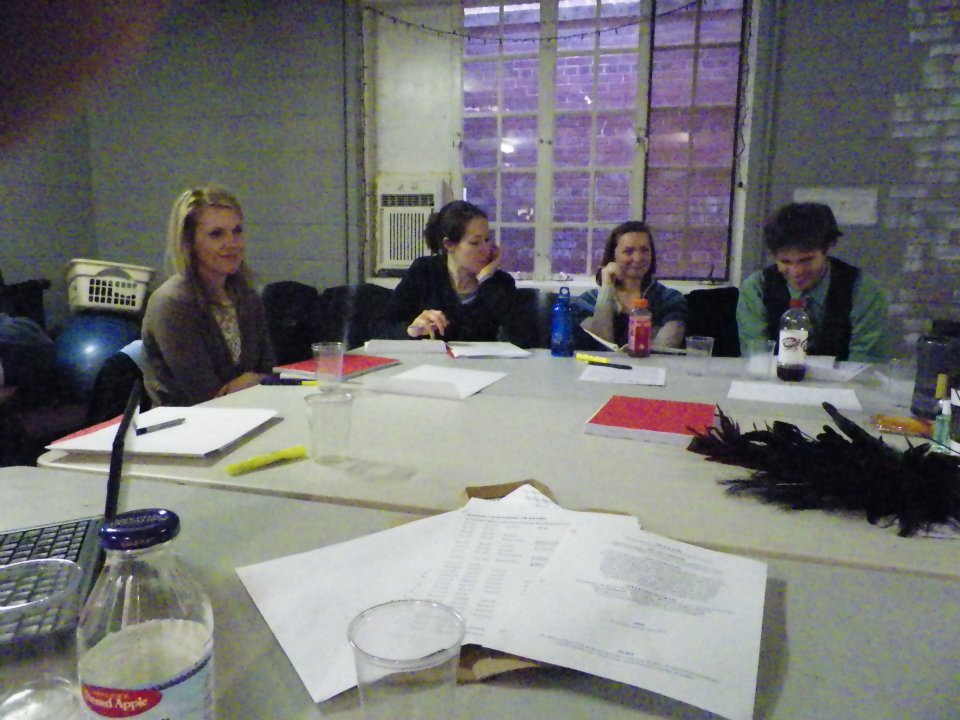 Rehearsals are underway for the world premiere of Fengar Gael's The Gallerist.  Rehearsing in the church basement space of the National Conservatory for Dramatic Arts, we feel right at home.  We have a long tradition of making magic in rough spaces and this beautiful rustic space is the perfect place to explore Gael's play about animal possessions and the dark underbelly of London's high society.
You might remember the conservatory from this past spring when we transformed it into a leaky and haunted attic in our production of Voices Underwater.