The Audience Speaks!
THE AUDIENCE SPEAKS!
We have received so many kind notes from our audiences and fans, we thought we would share some with you. These comments were pulled from our FACEBOOK PAGE, from TWITTER, from the GOLDSTAR EVENT PAGE and from GOOD OLD-FASIONED CONVERSATION.
"A friend said to me after yesterday's opening night that Rorschach's 'Neverwhere' is the quintessential Rorschach show, and it's true: grand sweeping narrative, bold characters, bizarre and wonderful circumstances, Grady Weatherford committing so much physically he's probably shattered his hips, rat puppets, quick paced environmental staging and combat, efficient, super creative design, and just lots of fun."
I had the strangest experience leaving the theatre tonight. It was like the world outside was the world of your play. I was freezing cold and I saw things I never see, and then I got lost in Trinidad.  I search for transformative theatre, as I suspect we all do, and I'm usually frustrated. This was…well, other-worldly.  Thank you for doing what you do. You do it so well.
"After NEVERWHERE @rorschachdc met 80-ish couple that planned to immediately go buy all of @neilhimself's books. Hope they discover SANDMAN."
"Neverwhere at Rorschach my favorite type of theater experience. For the acting, directing, cast, staging, amazing lights, props, and story!"
"I was one of the lucky ones who had a ticket Friday night! Amazing production… we were transported to a world that we would not have been able to visit without the help of Door and Richard!"
"May I just say that Neverwhere was the most interesting and unique piece of theatre that I have seen in a long time. It made me think about the art of storytelling in a whole new way. Unlike some audience members that night, I did not go in with much prior knowledge of Neil Gaiman's work. And yet, after years in theatre I came out thinking: You can do that?!?!? Amazing. From design details like the unique prop to illicit projection to costuming choices like the coat that opened to reveal sinew, to the unique staging of the piece, and of course fully committed actors, it was really incredible. Well done!"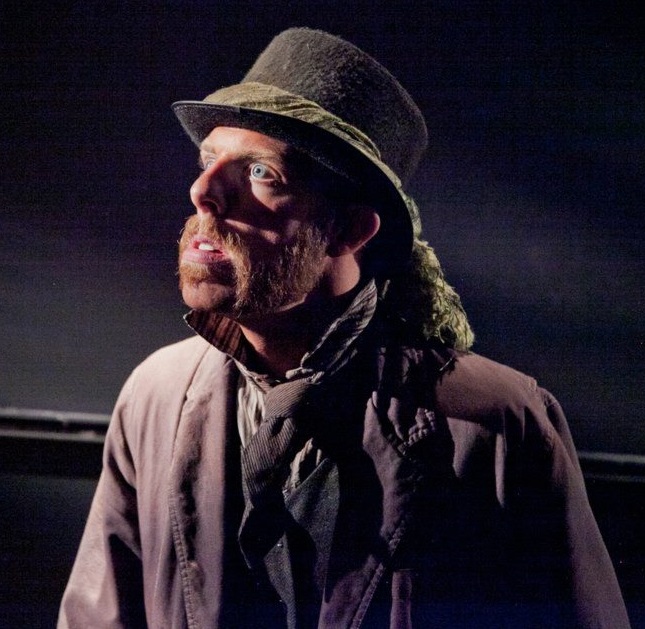 "Absolutely fantastic. The shows set was unique and exciting, allowing the audience to feel as though we were in the underground with the cast. The show was very close to the original script (book) and was truly exciting!"
"A well-executed play based on a classic novel. The acting is generally excellent; particularly the leads. The set, music, and movement of the actors around the set creates a uniquely immersive experience. I struggled to imagine how this story would be staged, and was greatly impressed with the results. Highly recommend!"
"Fantastic actors, great costumes, and believe it or not, breathtaking special effects! Did not disappoint at all, captured the magic of Neil Gaiman's novel. Loved the 360 degree stage storytelling, got the audience immersed into London Below. Definitely one of my favorite theater experiences ever. A must see!"
"it was amazing!! This has to be my favorite show yet… It's like watching art unfold… I think it is all subject to interpretation. That's what I love about Rorschach's shows… they are never completely obvious… at least not to me! Loved the costumes and the special effects were so real that I saw [my friend] covering her eyes. I chose front row seats, although my friend suggested a few rows back.. I insisted on front row!!! I'm glad we did. The stunts were also amazing… the fight scenes looked painful… I hope that the actors had some strategically placed padding!"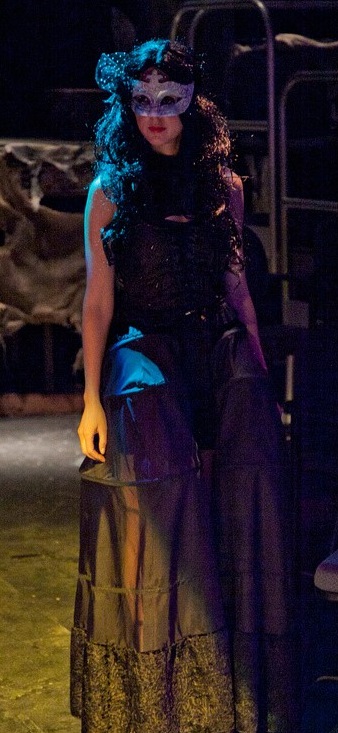 "Phenomenally immersive and entertaining, Neverwhere truly and quite magically transports those of us from the "above" world, to London Below. The story is a classic Neil Gaiman tale, an adult fairy tale/hero quest of an ordinary man with a good heart, who helps a wounded girl and is plunged into a strange world. A world filled with quirky, compelling, and often nefarious characters on a journey far from the safety of his analyst job in London. Performed in an intimate black box theatre, the play unfolds not just in the center, but all around, making brilliant use of the available space – its sometimes claustrophobic feel adding to the effect. The cast too is excellent (though lead Daniel Corey is deserving of particular praise) filled with energy and perfectly playing Gaiman's mix of humor and the macabre. Even the costumes felt both inventive and perfectly Gaiman. This show is ambitious, and I was floored (or perhaps mesmerized is a more apt term) by the talent, both on and off stage. I know I'll be checking out more of Rorschach's productions in the future. If you want to not only see, but experience theatre, and have a taste for tales magical, comical, and macabre – find your way to Neverwhere."
"We enjoyed the play very much! We'd never seen anything quite like it. Simple story, but very creative staging and costumes. Most of the quirky characters are very well acted."
"Thank you. Tonight's show was the best theater I have EVER experienced in over 30 years of attending all types of performances. Couldn't stop saying wow all the way home."
"WOW. @rorschachdc 's Neverwhere was so good I want to go shake people by the shoulders and yell about it in their faces."