Neverwhere Limited Edition
You could own this beautiful limited edition copy of Neverwhere and support Rorschach Theatre in the process.  
A painstakingly produced limited edition of a beloved classic by #1 New York Times bestselling author Neil Gaiman. Limited to a single edition of just 1,000 copies, the limited edition of Neverwhere is an example of bookmaking at its finest.
THE AUCTION BEGINS ON WEDNESDAY, AUGUST 29 and will end on September 6. All proceeds of the auction benefit the programming of Rorschach Theatre, a 501c/3 public charity 
CLICK HERE TO PLACE A BID ON THE BOOK
This remarkable volume features: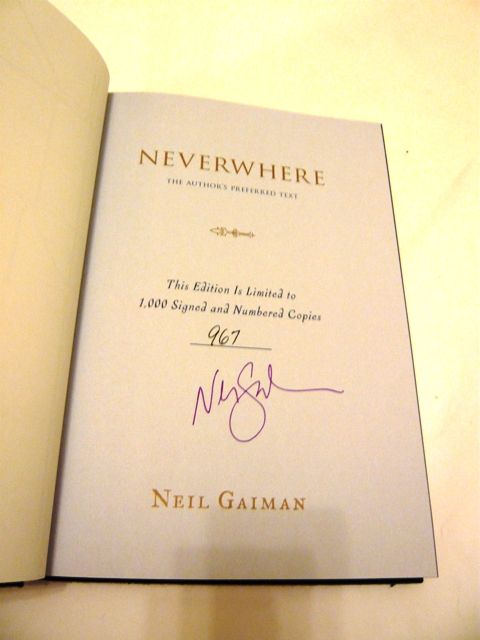 * Hand-numbered pages and is limited to 1,000 copies
* A signature by the author
* A hand-bound in rich midnight blue cloth
* A front case and spine that are gold-stamped
* A Slipcase that features a die-cut aperture through which is seen the gold-stamped door illustration on volume front case
* Elegant two-color interior design
* Printed endpapers feature map of the London Underground, faithfully reproduced from the book's original trade edition
* Large 7" X 10" format
* Text that is the "Author's Preferred Text" with a special introduction to the book by the author
* A Special addendum to this limited edition: "The Neverwhere Files"—material from the author's files that gives a behind-the-scenes glimpse at the evolution of Neverwhere