THE AUDIENCE SPEAKS: very still & hard to see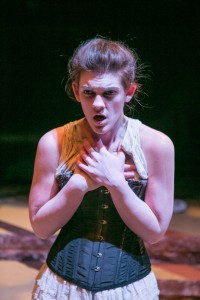 Our audiences always have a lot to say.  We've collected some of their thoughts about VERY STILL & HARD TO SEE. These comments were pulled from emails, our FACEBOOK PAGE, from TWITTER, from the GOLDSTAR EVENT PAGE and from GOOD OLD-FASIONED CONVERSATION.
If you want to read all the nice things PRESS has said,
CLICK HERE.
GO SEE Rorschach Theatre's VERY STILL & HARD TO SEE directed by Randy Baker and co-produced with Jenny McConnell
Frederick! IT IS AWESOME! Top to bottom! Colin Smith, Yasmin
Tuazon, James Finley, Ryan Tumulty, Amanda Forstrom, Kari
Ginsburg, Peter Finnegan, Jennifer J. Hopkins, Farrell
Parker, Shravan Amin and Sarah Taurchini Standing Ovation!
Wonderful Work
This is an amazing production – a great play and experience. Go!
Consistently impressed by @rorschachdc's inventive staging/lighting. VS&HTS is spooky & not for the faint of heart, but well done! #dcarts
Without Spoilers must say, Very Still and Hard to See at Rorschach blew my MIND! Fantastic work on all accounts!
Rorschach Theatre are damn good storytellers and could teach master classes in environmental theatre. VERY STILL & HARD TO SEE had a strong impact on me last night because Randy Baker and his outstanding design team and committed cast went full throttle with the world they created and the audience couldn't help but get caught up in it. HIGHLY recommend. This production turns how you see theatre, on its head. You do NOT want to miss it.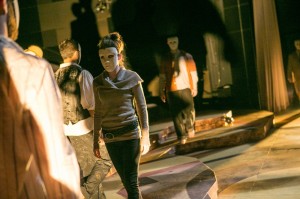 GO SEE vshs at @rorschachdc. Do it. Don't remember the last time I was so freaking excited through an entire production. #horrifying #butyes
Very Still & Hard to See from @RorschachDC is very inventive & well-crafted. Innovative and clever use of space.
Rorschach consistently provides amazing performances – they are always unique, well-acted and choreographed, and just an overall great time! This is the fourth show of theirs I've seen and I've never been disappointed!
@rorschachdc "Very Still & Hard to See" was "Very Fun & Great to See!" Hints of Twilight Zone, Lovecraft, great acting writing lighting!
Very clever live action horror anthology that begins for you even before the show really starts. Thoroughly enjoyable!
he actors and actresses did an amazing job, the stage production was incredible, and even the music was great! The way they used such minimal props and used their bodies so well was incredible.
A unique show with very creative staging. Very professionally done, and well-worth the Goldstar ticket price for an evening out! I would check out anything else that this theater company is producing based on our experience with this show.
very still & hard to see. #brilliant