FORGOTTEN KINGDOMS at The Kennedy Center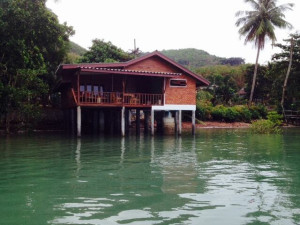 By Randy Baker
Directed by Shirley Serotsky
A part of The Kenedy Center's
PAGE TO STAGE FESTIVAL
Monday, September 5 (Labor Day) @ 130pm
in the Kennedy Center's THEATER LAB
No reservations are necessary.
FEATURING Shravan Amin. Jeremy Gee, Ahmad Kamal, Jennifer Knight, Emily Kester and Grady Weatherford
On a small island in Indonesia, a wooden house balances on stilts over a churning sea. In this house Reverend David Holiday tries to convert a skeptical young local whose fate has become improbably intertwined with his own. At stake this night is the life of the young man's father, the future of this island's ancient culture and the happiness of an American family caught between worlds. As the night turns into morning, the fate of David's haunted young son becomes the biggest question of all.
Join Rorschach Theatre in the Kennedy Center's Theatre Lab for a developmental reading of co-Artistic Director Randy Baker's play FORGOTTEN KINGDOMS, presented as a part of the 15th Annual Page-to-Stage New Play Festival.
Rorschach will produce FORGOTTEN KINGDOMS in May 2017.
PLEASE CLICK HERE for more information about Rorschach's our current season,
including A BID TO SAVE THE WORLD (opening this month!)