Other People's Ink: PARALLEL UNIVERSE (February 19 @ 730pm)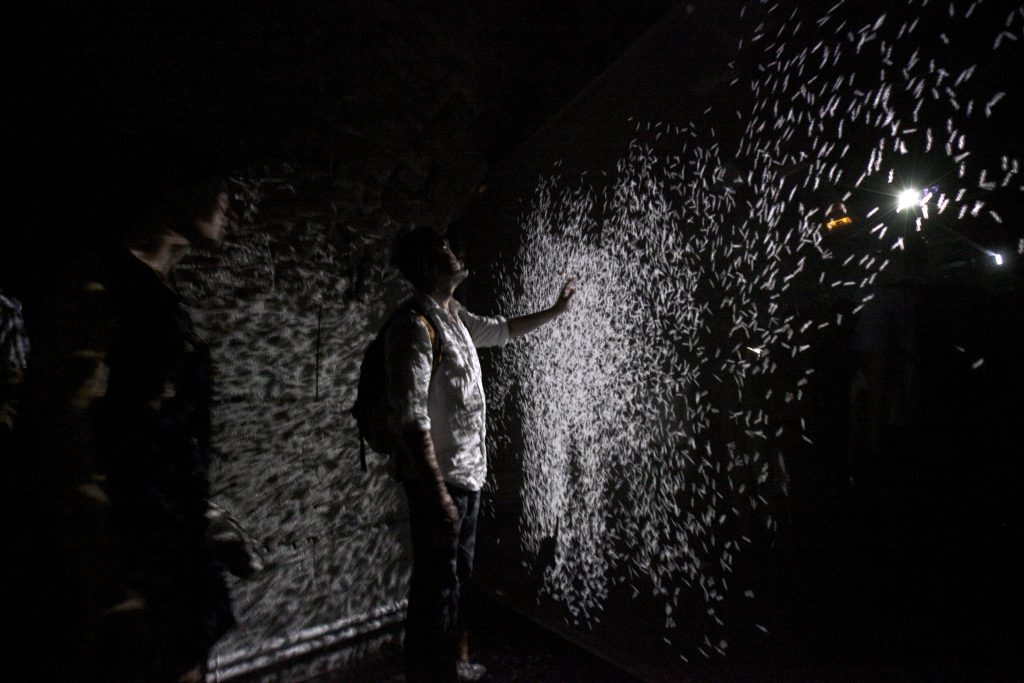 Rorschach Theatre's aesthetic is a unique blend of dark magic, bold use of space and a signature fierce performance style.  What other artists, in other mediums, speak to this aesthetic?  The Rorschach team organizes monthly events where our artists and audience come together to explore art galleries, cinema, author events and other adventures that feature work with a Rorschach flavor: Other People's Ink.
SOLD OUT – Join us for our March outing: THE UTOPIAN PROJECTS
Monday, February 19th at 730pm
An immersive Visual Arts experience at ARTECHOUSE
1238 Maryland Ave SW, Washington DC 20024
Join us at 730pm for an After Hours (21+) visit to the latest exhibit at ARTECHOUSE, including immersion in the 3D motion-mapped light installations and "Augmented Reality Cocktails" activated by the ARTECHOUSE app (available on Google Play and iTunes).
Click here for an FAQ page ON OTHER PEOPLE'S INK: AN ENTERTAINMENT CURATION SOCIETY
ABOUT THE EXHIBIT
Visually and aurally mesmerizing, Parallel Universe is the first solo retrospective exhibit for an internationally acclaimed Turkish art studio Ouchhh. Comprised of four installations, three world traveled and one created in collaboration with ARTECHOUSE specially for this show, it is a hypnotic and immersive experience unlike anything. The exhibition blurs the boundaries between visual, acoustic and tactile experiences, encouraging a multi-sensory approach to art appreciation.
We'll meet in the lobby — look for our inkblot buttons! — at 
7:20pm
 so that we can all enter the exhibit together. Make sure to bring an ID and reserve your tickets today — space is limited!
To RSVP, either do so on our Facebook event
or email us at info@rorschachtheatre.com
To buy tickets to the exhibit CLICK HERE