TICKETS ON SALE NOW!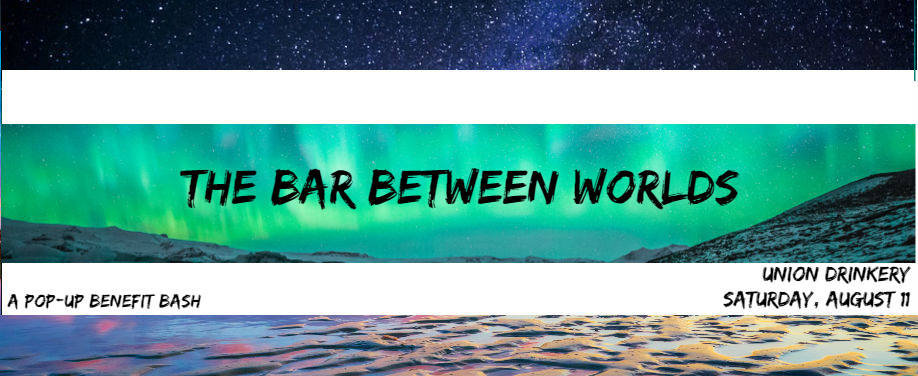 The Bar Between Worlds
A Pop Up Benefit Bash
Saturday August 11, 2018, 7pm-11pm
Union Drinkery: 3216 Georgia Ave NW
Helen Hayes Award-winning Rorschach Theatre will create a one-night-only, pop-up experience inside Union Drinkery, designed in part by Debra Kim Sivigny, whose work on the the wildly popular Game of Thrones Bar and Royal Wedding bar has been lauded locally and nationally. You'll wander through the cosmos, relax in the Elysian Fields and explore the hauntingly-beautiful all-day dark of a Reykjavik winter. The event will include three interactive installations inside each room of the bar which will correspond with plays in the company's upcoming season. Enjoy an individually tailored evening of entertainment and possibility…
Funds raised for the event will support Rorschach's upcoming season, which will include three full productions, the Magic in Rough Spaces New Play Lab, the Klecksography artist development program, and Other People's Ink: An Entertainment Curation Society.  Sponsorships are tax-deductible and offer benefits including event tickets, verbal and print recognition, and naming opportunities.
 This event is sponsored in part by CM Kling, LF Illuminations and Marc Okrand
WILD: $2,500 ($2,350 tax-deductible)
Evening's signature cocktail will be named in your honor
6 Event Tickets
Verbal recognition on the night of the event
Recognition on event website and program
Recognition in Rorschach Theatre programs throughout the 2018-2019 season
RECKLESS: $1,000 ($900 tax-deductible)
Naming opportunity for each room ("Your/Couple's Name" Room)
4 Event Tickets
Verbal recognition on the night of the event
Recognition on event website and program
FANATICAL: $500 ($450 tax-deductible)
2 event tickets
Recognition on event website and program