Benefit Happy Hour (LAST MINUTE LOCATION CHANGE! Moved to HOMESTEAD)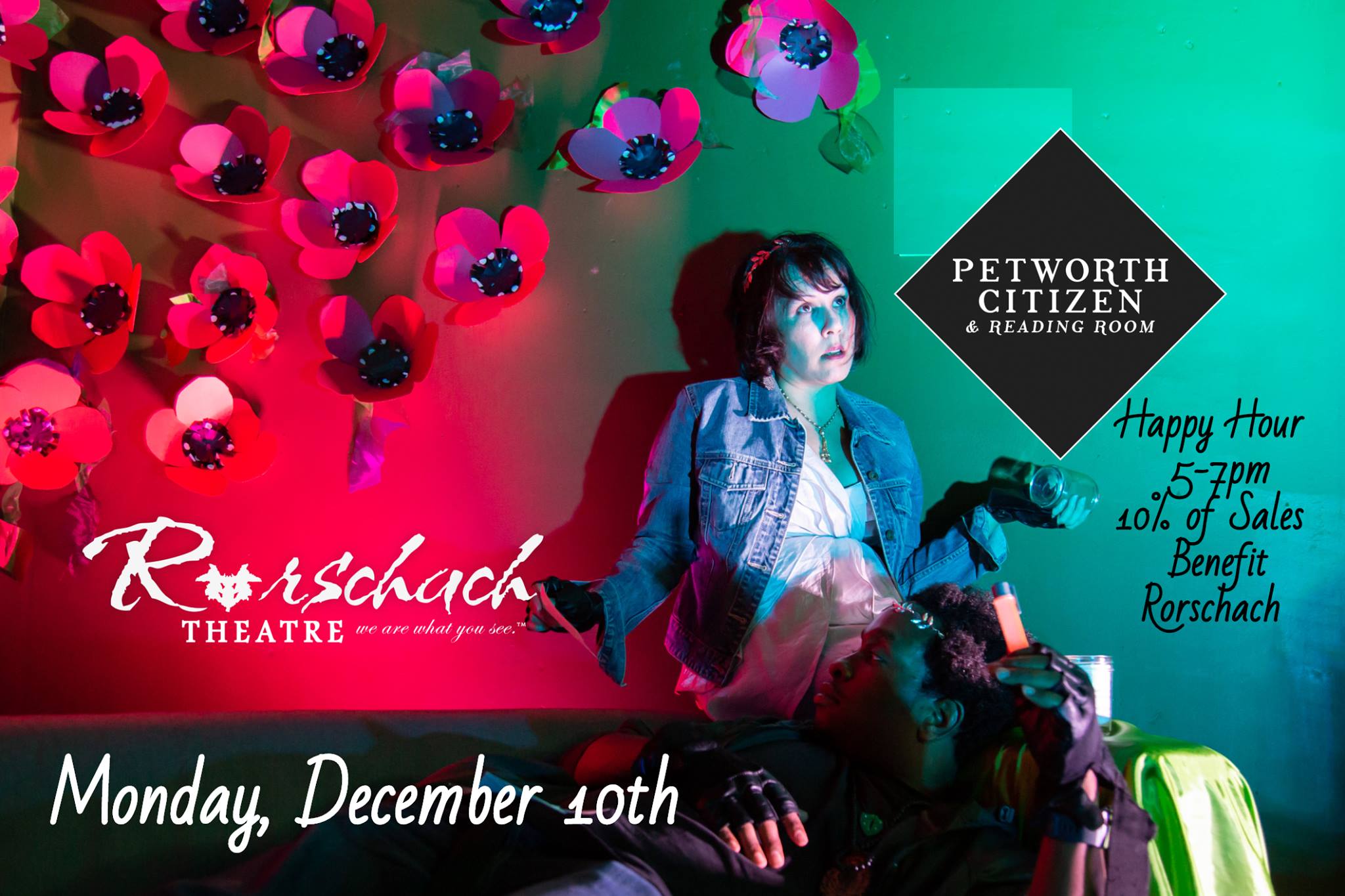 LAST MINUTE VENUE CHANGE!
The nice folks at Petworth Citizen had a pipe burst
so we will be moving the happy hour down the street to HOMESTEAD 
(3911 Georgia Ave NW, WDC 20011)
Ok, here's the plan:
YOU: Swing by Petworth Citzen on Monday, December 10th between 5-7PM, buy a couple of drinks and share some seasonal good cheer with Rorschach artists and friends.
PETWORTH CITIZEN: Donates 10% of the bar to Rorschach Theatre
RORSCHACH THEATRE: Keeps making smart, wild, entertaining theatre.
Everybody does what they do best and we rock this group project. 
Go Team!
And if you dig fun urban adventures with cool people, check out Rorschach's OTHER PEOPLE'S INK where you can join us for free or low cost* events year round. Find out who else in DC is making great film, art and music with a Rorschach kind of vibe. 
https://rorschachtheatre.com/other-peoples-ink/
*technically this happy hour could be a low cost event, but frankly, we encourage you to run your tab way up buying drinks for friends and strangers. Great cocktails, Great cause. #winwin