SPRING FIGHT CAMP FOR TEENS: Last Chance! One more session on May 11!
Co-Sponsored by Theatre Lab School of the Dramatic Arts

All classes are at The Theatre Lab, 733 8th Street NW
Taught by company member Casey Kaleba,
Rorschach Theatre's resident fight choreographer,
and company member Megan Reichelt
Saturdays: April 20, May 4, May 11, 10am-1pm
$150 for all three sessions / $60 per class for single "drop-in" rate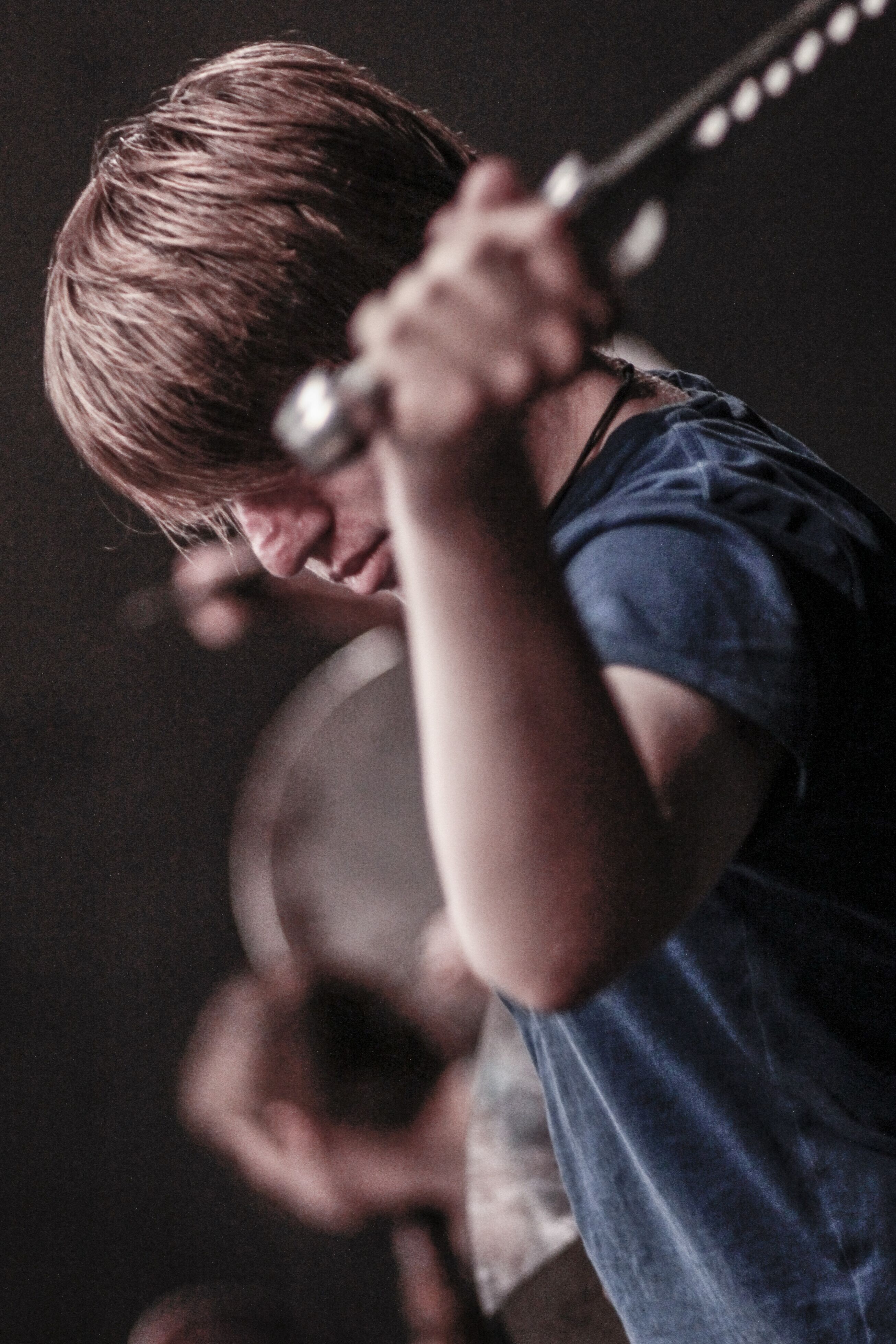 While teenagers save the world in Rorschach's Annie Jump and the Library of Heaven (running April 22-May 22), we open up FIGHT CAMP to teens for the first time this Spring!
Sharpen those swords and spend some time learning stage combat in a way only Rorschach Theatre can deliver. Taught by Rorschach Theatre company members and resident ninjas* Casey Kaleba and Megan Reichelt, these classes are rooted in traditional stage combat technique but draw from a wide range of approaches and styles. The classes can be taken as a whole training program or as a series of drop-in classes. For performers and students with no experience, these classes will offer an excellent introduction to stage combat theory and practice. For those already familiar, it's a chance to refresh skills and pick up some new tricks.
This course is for Teens! (students aged 12-19)
If you fall outside of those ages and would still like to be considered, please contact classes@rorschachtheatre.com
For questions, please email classes@rorschachtheatre.com.
SESSION 1: "Let The Bodies Hit the Floor" 
Saturday April 20, 10am-1pm
INSTRUCTOR: Casey Kaleba
All the basics of stage fighting without weapons: body, audience, partnering and flow. We'll cover a range of common techniques in the contemporary brawl style, from slaps and head butts to jabs and straights, with focus on selling the technique effectively and expressing character through violence.
SESSION 2: "There Can Be Only One"
Saturday May 4, 10am-1pm
INSTRUCTOR: Megan Reichelt
The broadsword is the most universal sword technique, useful for highlanders, Amazons, farm boys on desert planets, and plenty of Rorschach shows.  This class will cover the dynamic use of the sword for stage with a look at foundational technique and how to build big fights in small spaces.
SESSION 3: "Demon Barbers vs. Dancing Sharks"
Saturday May 11, 10am-1pm
INSTRUCTOR: Casey Kaleba
Stylistic use of the knife on stage. Building on the basic movement form we'll adapt it for use with a variety of small edged weapons, with an emphasis on blade technique, dynamic action, and martial physicality.
ABOUT THE INSTRUCTORS: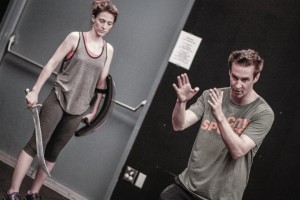 CASEY KALEBA (Insructor and Curriculum Design) has arranged violence more than four hundred stage productions, including work at the Guthrie Theatre and Spoleto Festival. He has been with Rorschach since Fair Ladies at a Game of Poem Cards, and since then has staged fights with pirates, zombies, blindfolds, samurai, minotaurs, monkeys, and dragons. DC area credits include Folger Theatre, Round House Theatre, Signature Theatre, Olney Theatre Center, Forum Theatre, Theatre J, Studio Theatre and Constellation Theatre Company. Casey works as an audition choreographer for Marvel Universe Live and smashes bottles on the Youtube show Men At Arms: Reforged. He trained with physical artists from across the globe, is a certified instructor with the Society of American Fight Directors and has served as a guest artist in Sweden and Canada.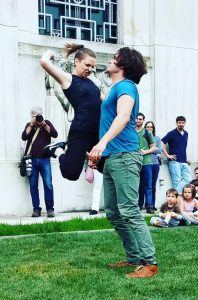 MEGAN REICHELT (Instructor) loves to fight. She is an Advanced Actor Combatant with the Society of American Fight Directors and has assisted such illustrious teachers as Casey Kaleba, Dale Girard, Gregg Lloyd, and Jon Rubin. She has performed numerous fights for a variety of events and plays with the Folger Theatre, The Welders, Flying V, Taffety Punk, and her beloved Rorschach Theatre, where she last appeared as Hunter in Neverwhere (2017). She is so thrilled to have found a career that allows her to tell a great story and make sure people feel safe and taken care of while looking like a badass.
* We have no confirmation that Casey and Megan are ninjas