The Society for Exceptional Women+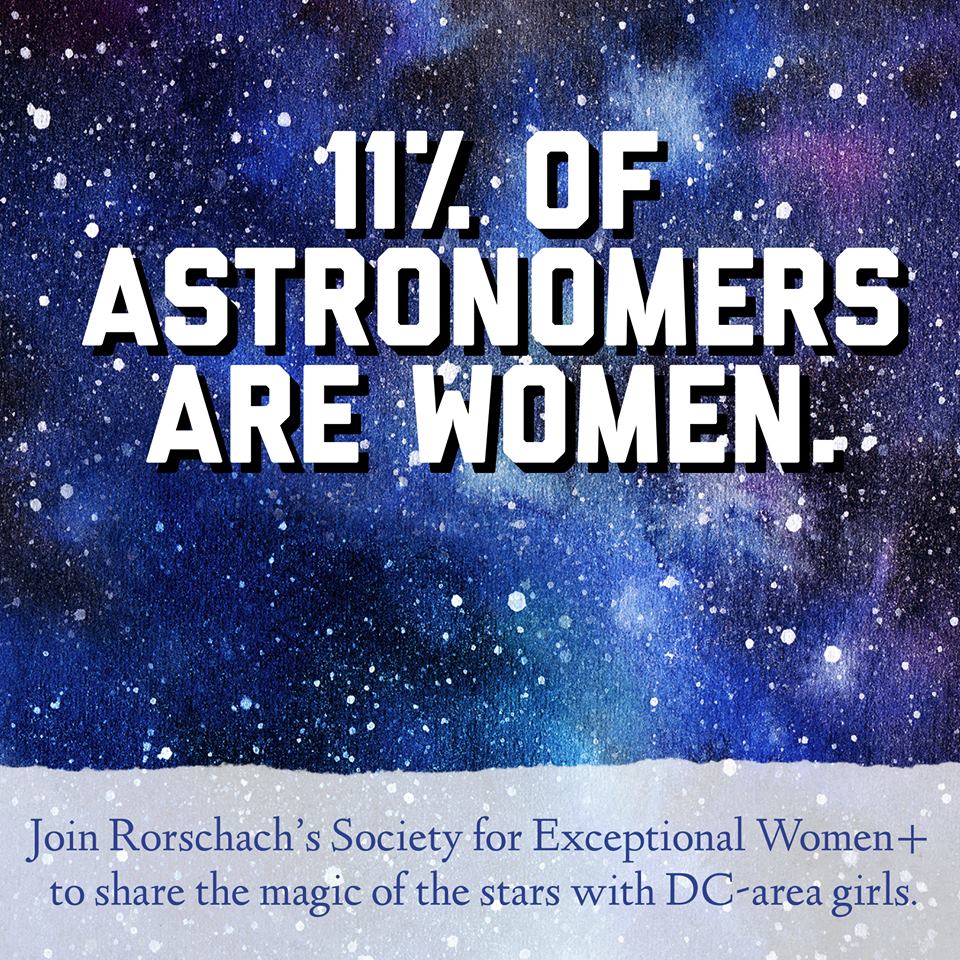 WHAT IS THE SOCIETY FOR EXCEPTIONAL WOMEN+?
The Society for Exceptional Women+ is a collection of generous and forward thinking humans of all gender identities who believe there should be more female and non-binary scientists. With a donation of any amount, Society Members will help ensure teens in the DC-Metro area have the opportunity to see a smart, savvy young female astronomer brought to life on stage.
HOW DOES IT WORK?
For each $20 donation received, Rorschach will ensure give a young person gets to see ANNIE JUMP & THE LIBRARY OF HEAVEN at no charge. The play celebrates an aspiring young astronomer finding her place in the universe. Your help ensure that young girls and non-binary youth around the DC-Metro area can be inspired by this one-of-kind theatrical experience.
HOW CAN I GET INVOLVED?
Join the Rorschach's Society for Exceptional Women+. A contribution of $100 brings 5 girls or non-binary youth to the theatre. Members of the Society for Exceptional Women+ will receive credit for a tax-deductible donation as well as acknowledgment on Rorschach's website, program, social media and in the lobby of theatre.
JUMP IN TODAY
by making a contribution via venmo: @rorschachdc
Contributions of any amount, from friends of any gender-identity, are welcome. Please include your email address in the venmo note.
Society for Exceptional Women+ donors:
Ashley Birdsell
Cece Cizek
Joel Bard
Lily Ickow
Nicole Pettenati
Robert Pike
Catherine Tripp
Rebecca Hare Lehman