A Free Screening of THE TOXIC AVENGER! – December 19 @ 630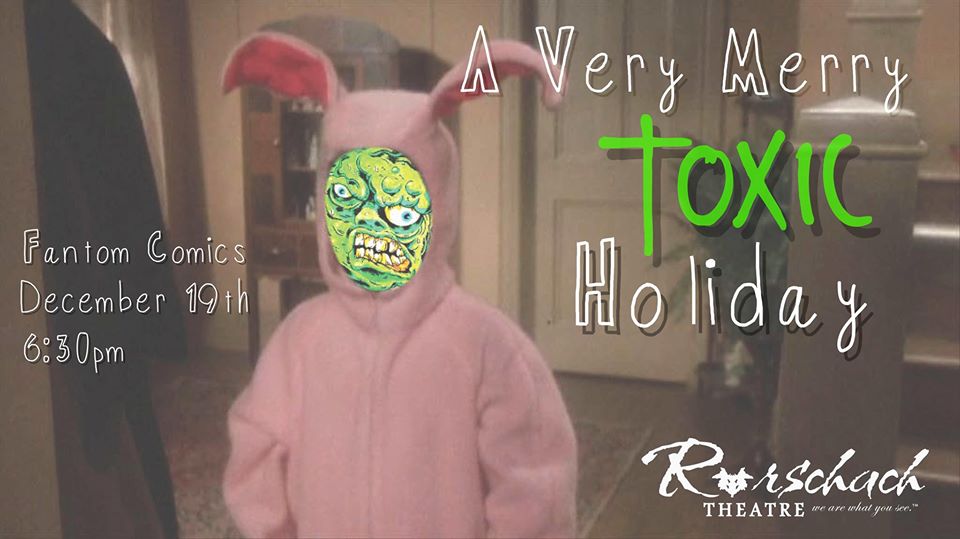 OTHER PEOPLE'S INK presents:
Thursday, December 19 6:30pm-9pm (Film Starts @7)
Fantom Comics: 2010 P St NW, Washington, DC 20036
Join Rorschach Theatre and Fantom Comics as we come together to celebrate the holidays with our dear friend Toxie. Invite your friends to this free screening of THE TOXIC AVENGER (1984). Rorschach will bring the movie snacks, Fantom Comics will bring the atmosphere, you just have to bring yourself!
"Though it is silly, sleazy, and graphically violent, The Toxic Avenger does hold a bit of warped charm for fans of this sort of thing." Says random Rotten Tomatoes user.
*This event is best for Rorschachers 18+
Rorschach Theatre's aesthetic is a unique blend of dark magic, bold use of space and a signature fierce performance style. What other artists, in other mediums speak to this aesthetic?
The Rorschach team organizes monthly events where our artists and audience come together to explore art galleries, cinema, author events and other adventures that feature work with a Rorschach flavor: Other People's Ink.