A New Coast: A Conversation with environmental writer Jeffrey Peterson (2/23 @ 5pm)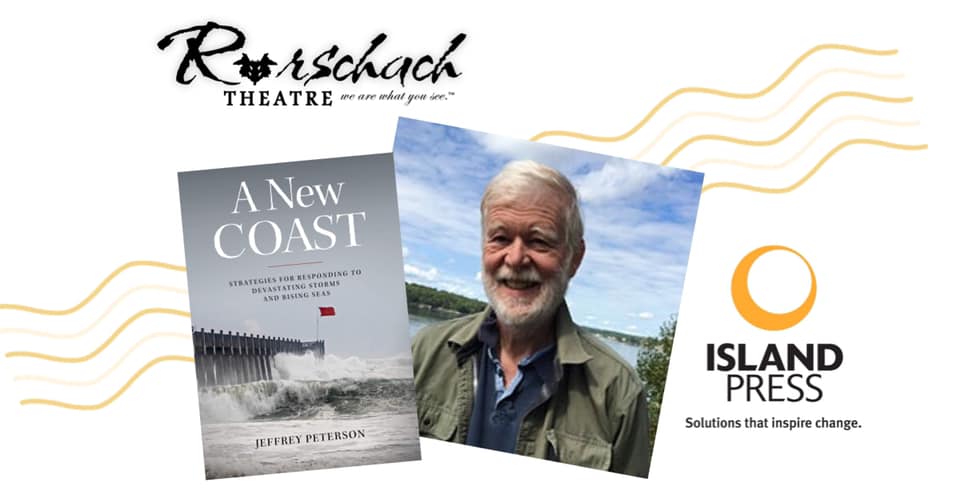 A conversation with environmental writer Jeffrey Peterson
Sunday, February 23 @ 5pm (after THE TOXIC AVENGER matinee)
The Silver Spring Black Box, 8641 Colesville Rd, Silver Spring, MD 20910
(Near the Silver Spring Metro, Next to the AFI)
In Rorschach Theatre's smash-hit THE TOXIC AVENGER, our hero sets out to clean up the environment and make the world a better place. However, details on what exactly that means are pretty scant. Interested in learning more about the environment than a musical based on an 80's B-movie can teach you?
Following the 3PM matinee for THE TOXIC AVENGER, join us for a conversation with coastal resiliency expert Jeff Peterson as he talks about his recently published book A New Coast: Strategies for Responding to Devastating Storms and Rising Seas (Island Press, 2019). Drawing on four decades of experience at the Environmental Protection Agency and the United States Senate, Jeff will talk about the science behind predictions for coastal impacts, where policies fall short today, and what can be done to prepare us for the future.
Feel free to join for the performance and conversation, or just stop in at 5PM.
RSVP for free conversation http://bit.ly/anewcoast
(Tix for the 3PM Matinee of Toxic Avenger can be purchased HERE)
Rorschach Theatre's aesthetic is a unique blend of dark magic, bold use of space and a signature fierce performance style.  What other artists, in other mediums, speak to this aesthetic?  The Rorschach team organizes monthly events where our artists and audience come together to explore art galleries, cinema, author events and other adventures that feature work with a Rorschach flavor: Other People's Ink.