Magic In Rough Spaces: 2021 New Play Lab April 19-22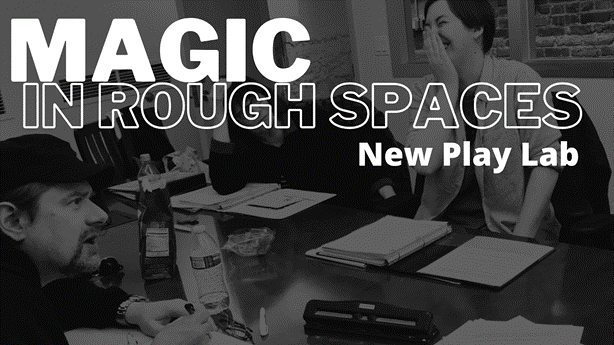 April 19-22, 2021
Three new pieces developed by Rorschach Artists are coming straight to your living room!
This year's Magic in Rough Spaces New Play Lab (MIRS) is virtual…again! Join Rorschach Theatre on April 19, 21, and 22, 2021 for three online readings of brand new works. Each reading will include a short presentation from a designer about a theoretical design for the show and a post-show discussion with the playwright, director, and performers.
After each play is broadcast, the videos will remain available online for viewing until April 29.
Admission is free but donations are encouraged. Donate to Rorschach HERE.
---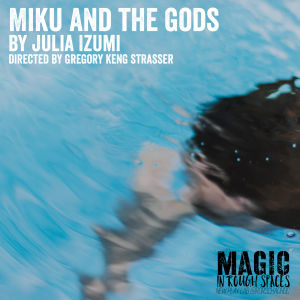 MIKU AND THE GODS
By Julia Izumi
Directed by Gregory Keng Strasser
April 19, 2021 @ 7PM: Online Performance
Miku wants to be a god. Ephraim wants to be an Olympian. Grandma wants to remember. And Shara wants people to just include him in the conversation, you know? But what do the gods want? What do beings who have everything in the world want? Miku, and the gods is an epic and small adventure that braids friendship, death, and power beyond what one could ever desire.
FEATURING Linda Bard, Ivan Carlo, Tuyet Thi Pham, Ahmad Maaty, Momo Nakamura, Dan Pyuen, and Tori Boutin / DESIGNED BY Debra Kim Sivigny / DRAMATURGY BY Aria Velz / AUDIO VISUAL DIRECTOR Gordon Nimmo Smith / PRODUCED BY Jenny McConnell Frederick and Randy Baker
---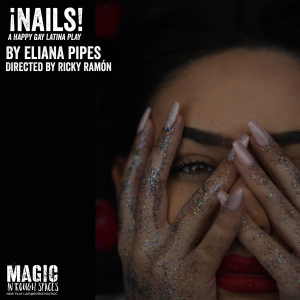 ¡NAILS! A HAPPY GAY LATINX PLAY
By Eliana Pipes
Directed by Ricky Ramón
April 21, 2021 @ 7PM:
Online Performance
¡NAILS! follows Catalina, a young Latina trying to screw up the courage to ask her crush Serena on a date.  There's only one problem: her fingernails are growing at a superhuman pace – a blessing for a Latina, but a curse for a Lesbian (at least at first glance).
FEATURING Savina Barini, Scott Whalen, Graciela Rey, Jordyn Stroman, Jesús I. Valles, and Malachi Sauls. / DESIGNED by Jeannette Christensen / DRAMATURGY by Aaron Simon Gross / COMPOSER AND LYRICIST Claire-Frances Sullivan / AUDIO VISUAL DIRECTOR Gordon Nimmo Smith / PRODUCED BY Jenny McConnell Frederick and Randy Baker
---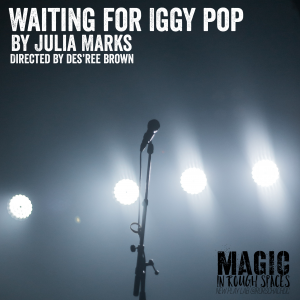 WAITING FOR IGGY POP
By Julia Marks
Directed by Des'ree Brown
April 22, 2019 @ 7PM:
Online Performance
A theatrical fantasy about love and boredom, a play for people who prefer concerts.  Girl's life is fine, but her life is boring. She has a family that feeds her, and friends who love her. They have big dreams, but she worries they'll never make it out the front door.
FEATURING Molly Boyle, Isaiah Mason Harvey, Sara Barker, Louis E. Davis, Kyle Starling, Gislaine Hoyah, and Danielle Gallo / ORIGINAL MUSIC by Shawn Northrip / DRAMATURGY by Jared Strange / MUSIC CONSULTANT Gabriel Ashton Brown / AUDIO VISUAL DIRECTOR Gordon Nimmo Smith / PRODUCED BY Jenny McConnell Frederick and Randy Baker