A Bid to Save the World
By Erin Bregman
Directed by Lee Liebeskind
September 9 – October 2, 2016 
Atlas Center for Performing Arts
TICKETS $30 / $20 for students and seniors
CLICK HERE TO PURCHASE TICKETS
SCHEDULE FOR THE FINAL WEEKEND:
THURSDAY 9/29 @ 8pm: A BID TO SAVE THE WORLD
FRIDAY 9/30 @ 8pm: TRACY OLIVERA CABARET
SATURDAY 10/1 @ 3pm: A BID TO SAVE THE WORLD
SATURDAY 10/1 @ 8pm: A BID TO SAVE THE WORLD
SUNDAY 10/2 @ 3pm: A BID TO SAVE THE WORLD
SPECIAL EVENT FRIDAY SEPTEMBER 30!
A CABARET TO SAVE THE WORLD with Tracy Lynn Olivera 
(No performance of A Bid to Save the World this Night)
CLICK HERE TO PURCHASE TICKETS!
Discount tickets for THEATRE WEEK 2016! Get your HALF-PRICE TICKETS by CLICKING HERE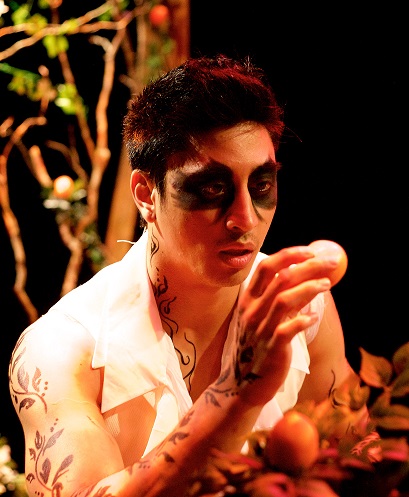 "In Rorschach Theatre's locally-grown triumph A Bid to Save the World, audiences peer into the mental fragments of a young woman as she confronts both the devastating death of her brother and the personification of Death itself… A Bid to Save the World goes beyond mere greatness. Here Rorschach Theater has done what it does best: make an impossible story come to life in front of an audience. And, trust me, you want to be in that audience." – DC Theatre Scene
"The play, with bold and colorful direction by Lee Liebeskind, explores humanity's relationship with death, drawing on ancient myths and futuristic imaginings… A Bid to Save the World features A+ performances and a gorgeous set design. I strongly urge you to put it on your 'should see' list. – DC Metro Theatre Arts
"Unique, disconscerting, dark and fascinating … left me thinking about it long after the end."
– Broadway World
"A compelling use of space… Whimsical and pleasingly mythic… splendidly sinister… you have to admire Bregman's determination to explore, in a fresh and offbeat way, the great mystery that is death."
– Washington Post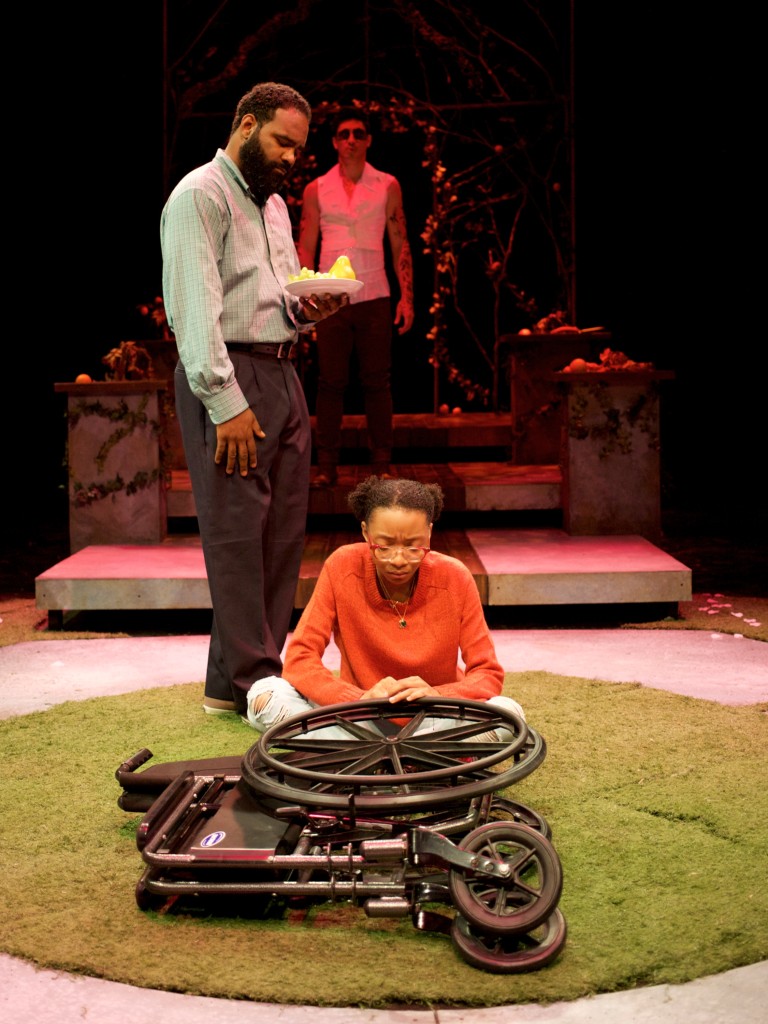 Raised in a world without death, best friends Adam and Evelyn study the fine art of dying. In the recent past, a young woman barters for her beloved brother while Death peels oranges. Elsewhere, a rich man seeks to buy world peace, and a song of great sorrow and beauty is sung and sung again. When being immortal is normal, what is the meaning of life without death?
A Bid to Save the World is surprisingly funny for a play about death but it remains moving and poignant.  The play is filled with a bold theatrical style that asks for the kind of impossible stagecraft Rorschach is known for: a voyage into the underworld, a strange future in which death does not exist and songs that are heard across time and space. The production also includes six original songs and music throughout, written by Jon Jon Johnson and developed by the ensemble.
FEATURING Linda Bard, Natalie Cutcher, Nahm Darr, Louis E. Davis, Rashard Harrison, Paige O'Malley, Robert Pike, Daven Ralston, Jen Rabbitt Ring, Christian Sullivan, Dallas Tolentino, Tyasia Velines
DESIGNED BY Katie McCreary (Lights), Veronica J. Lancaster (Sound), Danielle Preston (Costumes), Becky Mezzanotte (Props)
ORIGINAL MUSIC WRITTEN BY Jon Jon Johnson and developed and arranged by Hilary Morrow and the cast of the show
WITH Linz Moore (Stage Manager), Lucette Moran (Assistant Stage Manager), Maegan Clearwood (Dramatugy), Hilary Morrow (Music Director), Greg Condon (Technical Director), Britney Mongold (Scenic Charge)
PRODUCED BY Randy Baker, Jenny McConnell Frederick and Jonelle Walker
A Bid to Save the World is supported in part by
The Share Fund, Jeffrey Cunard,
Pete Miller and Sara Cormeny and Rahaleh Nassri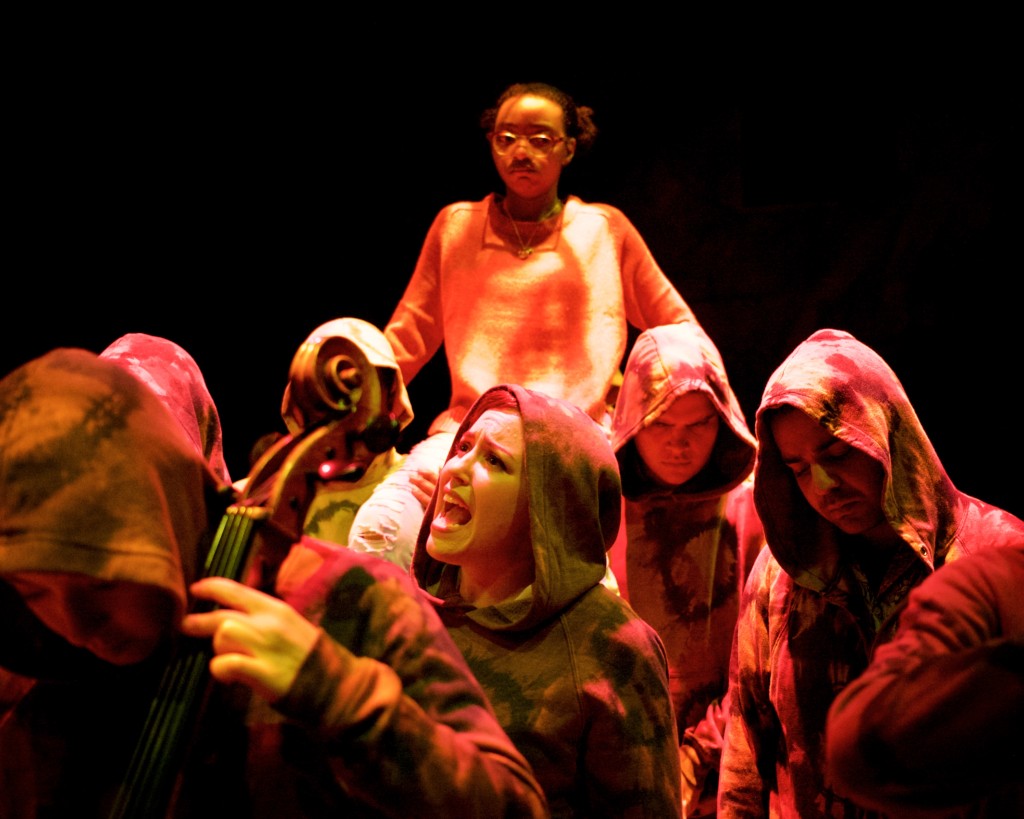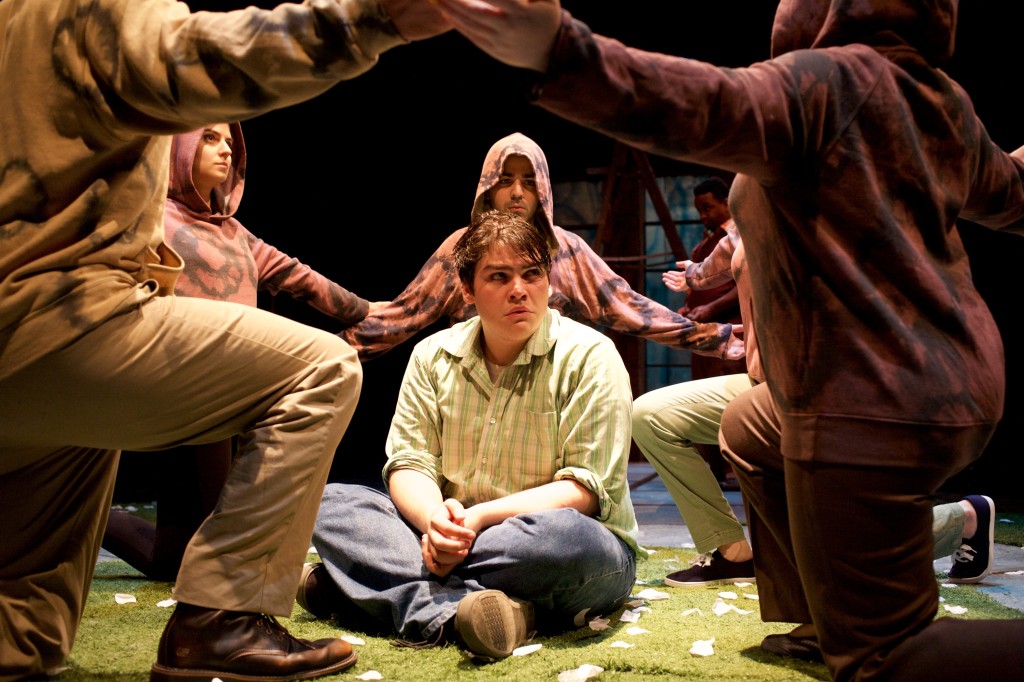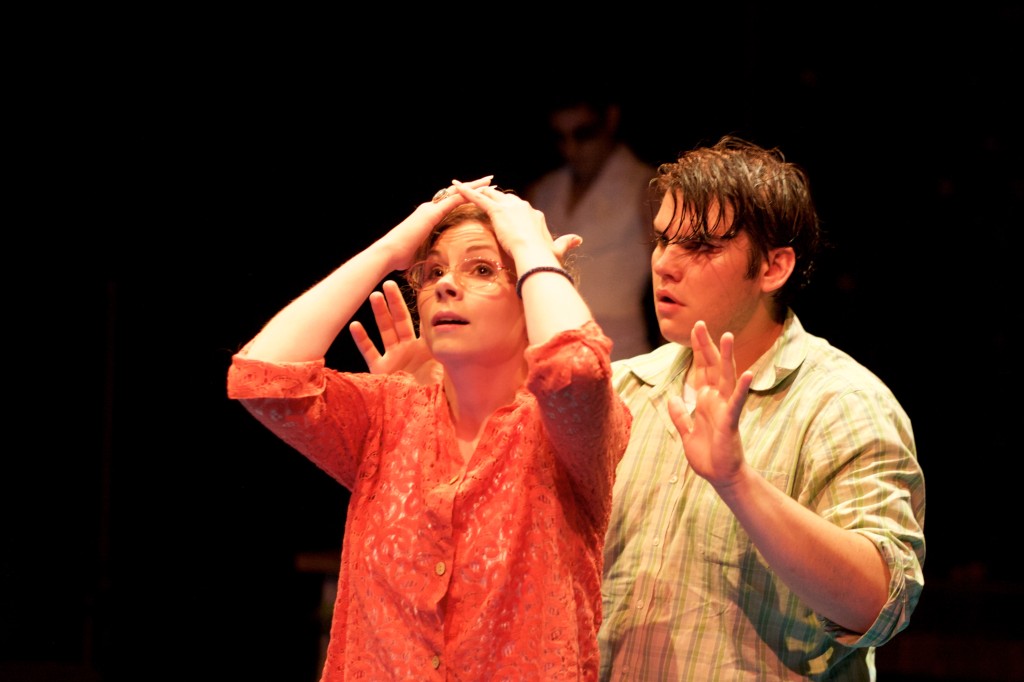 All Photos by Ryan Maxwell Photography
Show Image graphic design by Swedian Lie