GLASSHEART: Photos and Press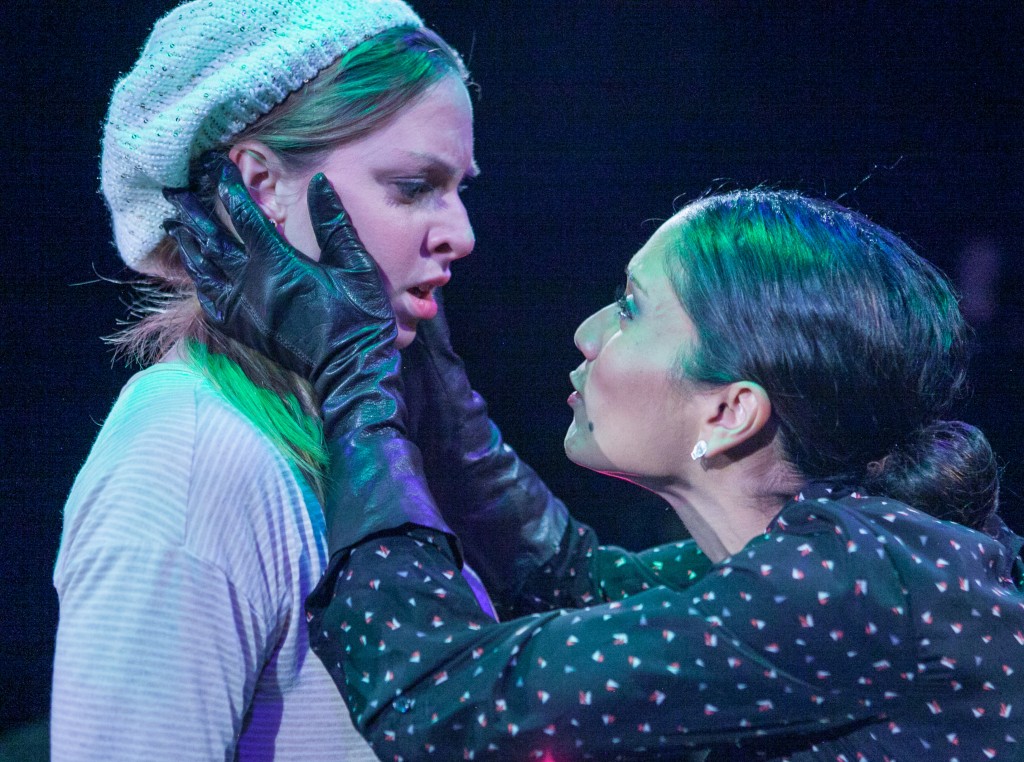 …enchanting, funny, and thought-provoking.
—MD Theatre Guide (CLICK HERE for the full article)
Glassheart is an offbeat, mature riff on the classic "Beauty and the Beast" fairy tale.  The Beast must not only conquer the ancient curse that has given him a combined human-animal appearance until he finds love, he must also deal with doubt, depression, and dating in a contemporary American setting.  Reina Hardy's updating of the fairy tale is a charming and thought-provoking success thanks to a well-acted production of Glassheart by Rorschach Theatre.
— DC Theatre Scene (CLICK HERE for the full article)
Rorschach Theatre, Washington's leading fantasists, are giving the script a loving embrace at the Atlas Performing Arts Center, where a quartet of actors are putting an engaging spin on Hardy's swooning talk.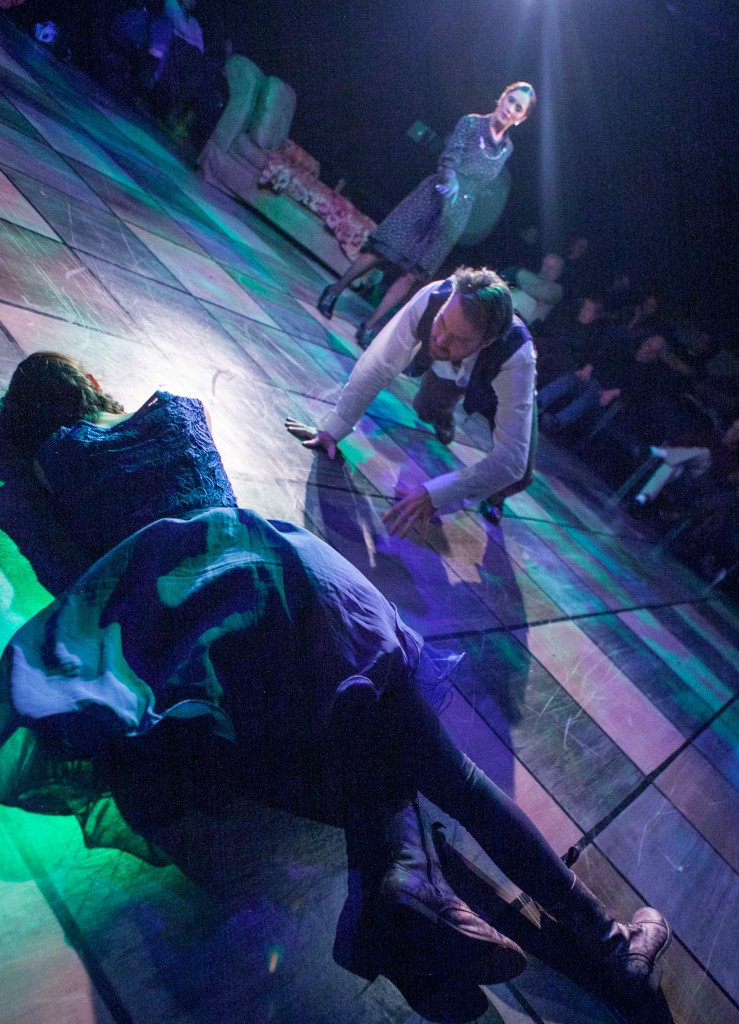 Hardy has a flair for off-key insights. That's most apparent in the dialogue she creates for the thoughtful, fetching, slightly addled young woman who stumbles into the lives of the Beast and his loyal lamplike friend… Her name is Aiofe (pronounced "Eefa"), and actress Natalie Cutcher — draped in half a dozen layers of blue, from jeans to scarf, by costume designer Lauren Cucarola — delivers the character's looping, twisting speeches with the delight of a child blowing bubbles. That description shortchanges the worldliness and dark undercurrent that will make Aiofe easily relatable to a generation weaned on the back stories of psychically scarred superheroes, something that Hardy suggests lightly and Cutcher plays effectively.
Now and then, Only hears a garage band rehearsing in the apartment downstairs, and the dimly heard rock songs by composers Aaron Bliden and Mark Halpern help a lot with the funky, poetic aura of this play. Who knows where Hardy's career is headed, but the romantic "Glassheart" certainly has music in its voice.
—Washington Post (CLICK HERE for the full article)
Modern retellings of Beauty and the Beast are nothing new, really. But Reina Hardy's eerie, melancholy Glassheart sets itself apart not with dancing teapots or arrogant rivals who eat five dozen eggs but for being more than just a love story… Glassheart has the dark feel of many fairy tales, and it both references and takes liberties with the original version, while having enough of its own personality to keep the audience guessing as to what will happen to its characters….
Perhaps the most intriguing character and performance is Rathnam's witch, a creepy but magnetic woman of indeterminate age. She is one of those villains who certainly seems sinister (if sympathetic), but whose arguments and motivations can start to make a whole lot of sense to the rational observer as the play goes on. In Glassheart, that's a seductive and dangerous thing.
— Washingtonian (CLICK HERE for the full article)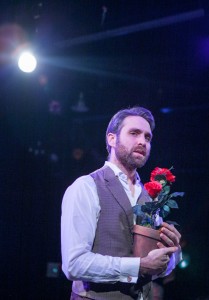 Playwright Hardy's moving, clever writing is a delight, especially when brought to life by Reichelt, Cutcher, and Rathnam's vivacious performances. The dialogue moves fast and includes some brilliant one-liners—allowing the women in this story to own both the comic relief and the cathartic struggles behind it…
Under careful direction from Liebeskind and a script rife with symbolism from Hardy, Rorschach's Glassheart may leave you thinking that you've just experienced an allegorical work more akin to the Divine Comedy than to a children's pop culture trope. But you'll feel the emotions and existential questions raised by the play for days afterward. What's in a name? What makes a life? What makes us human?
—MD Theatre Guide (CLICK HERE for the full article)