KLECKSOGRAPHY 2020: August 9-23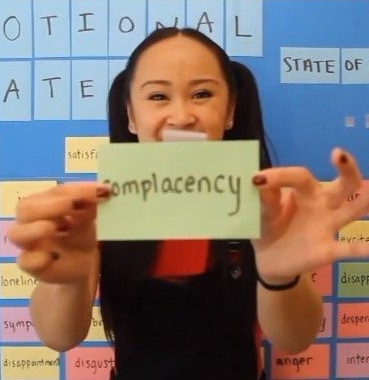 KLECKSOGRAPHY is an annual event that brings together more than fifty artists to make something unimaginable. Inspired by the ink-blot test for which Rorschach Theatre was named, all participating artists will be shown a single, distinctive piece of visual art and on Sunday, August 9 that single image explodes into a number of wildly different visions: a handful of short plays and short films that will showcase the talents of the best of DC's emerging artists.
This re-envisioning of our Klecksography program was based on the results of a DC theatre survey undertaken by Rorschach in the fall of 2017.  More than 40 local artistic directors and producers responded in addition to dozens of freelance artists. Based on those results, we've invited other companies into our process and rebuilt the program to focus on networking and connection. By providing producers with a high-impact, low-investment way to vet new artists, we aim to close the gap many artists experience in trying to connect with new companies.
PRODUCED AND CURATED by Jenny McConnell Frederick and Randy Baker
ACTORS: Caroline Adams, Rebecca Ballinger, Andy De, Erin Denman, Maryanne Henderson, Karina Hilleard, Lauren Jackson, Darius Johnson, Benairen Kane, Drake Leach, Nancy Linden, Jessica Ludd, Madison Middleton, Zahria Moore, Ashley Nguyen, Kellan Oelkers, Graciela Rey, Tara Whitney Rison, Kennedy Tolson, Bekah Umansky-Zornosa, Eamon Patrick Walsh, Lo Williams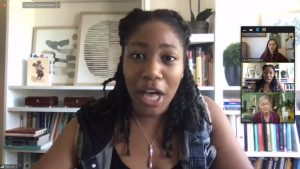 DIRECTORS: Dylan Arredondo, Des'ree Brown, Brandon Rashad Butts, Kelly Colburn, T.P. Huth, Stan Kang, Damon Krometis, Charlotte La Nasa, Ricky Ramón, Rebecca Rovezzi
PLAYWRIGHTS: Daphne Arko-Dadzie, Adrian Iglesias, J.J. Johnson, Julia Marks, KJ Moran, Andrew Reid, Doug Robinson, Gregory Keng Strasser, Natalie Valentine, Britt A. Willis
FILMMAKERS: Tongwa Aka, Sara Barger, Trevor Edwards, Noah Pescara, Simon Tobler, Zack Walsh
WITH Gordon Nimmo-Smith (Video Production), Jonelle Walker (Associate Producer), Kylos Brannon (Film Curation), and Katie Moshier (Stage Manager)