MAGIC IN ROUGH SPACES NEW PLAY LAB 2023: Three Staged Readings April 1-2

Performing at the Atlas Performing Arts Center
1333 H Street NE
Rorschach Theatre presents a trio of staged readings of new plays, along with some enhanced design components to give audiences a taste of what a full production might feel like. Audiences will also have the opportunity to talk with artists in a post-show conversation following each play. Prior to the readings, the playwrights will spend three days in DC working with a director, dramaturg, actors and designers to set and achieve goals for their new work.
The readings are free but consider supporting the artists
by making a contribution to Rorschach Theatre HERE.
---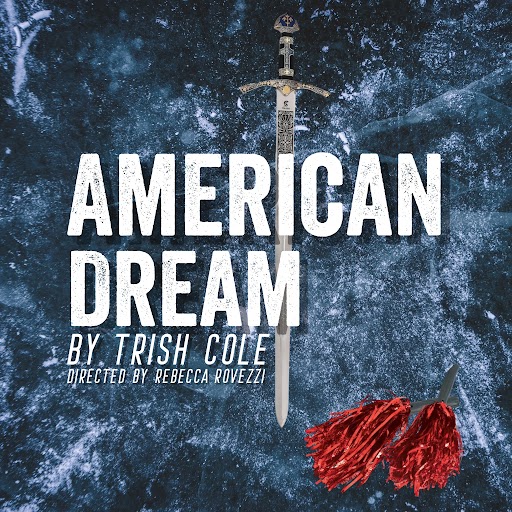 AMERICAN DREAM
by Trish Cole
Directed by Rebecca Rovezzi
Dramaturgy by Liv Wilson
April 1, 2023 @ 230PM:
at the Atlas Performing Arts Center
Five high school cheerleaders attempt to navigate purity and over-sexualization as Adam and Eve revisit their origin story and Joan of Arc battles not only the English, but the high school principal, gender roles, and rape culture. At the intersection of these stories is an intergalactic prophet, traversing time and space who reveals the connections among generations of women, including the women in her own family who left Odessa for America in hopes of finding their own Garden of Paradise…or, the American Dream.
Playwright Trish Cole says: "Playwriting is solitary, and I love it, living in my head, listening to the voices, imagining metaphorical worlds. Yet I also love what comes after the script. The creative collaboration. I want to hear my voice and see my vision come to life through the collective creative process, through the theatre expertise Rorschach is offering …. Through this workshop, I hope to see how expansive, how big and untethered, I can go with my writing and my ideas."
FEATURING Dylan Arrendondo, Fatime Dyfan, Gretchen Weigel Doughty, Lisette Gabrielle, Rachel Johns, Mira Klein, Jessica Ludd, Julia Marks, Matt Clyne, Andrew Quilpa, Jen Rabbitt Ring, and Maryanne Henderson / DIRECTED BY Rebecca Rovezzi / DRAMATURGY BY Liv Wilson / SET DESIGN BY Nadir Bey / PRODUCED BY Jenny McConnell Frederick and Randy Baker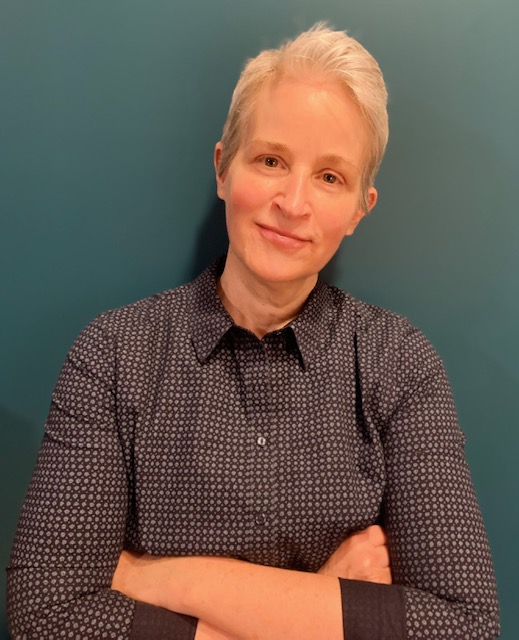 ABOUT THE PLAYWRIGHT: Trish Cole is a playwright whose work often explores the intersections of social construct, gender, identity, resistance, and resiliency. Her plays have been produced in New York, Chicago, Seattle, San Francisco, Asheville, and regionally in Maryland. Trish is a Samuel French finalist, a Bakeless Literary Prize finalist, and is the recipient of three Maryland Community Theatre Festival Association script awards, including the 2023 Outstanding Achievement in Playwriting. Trish earned her M.A. in Sociocultural Feminist Criticism from the University of Northern Colorado and a post-graduate certification in Library Media from the Notre Dame of Maryland University. Trish lives in Southern Maryland where she works as a public high-school librarian.
---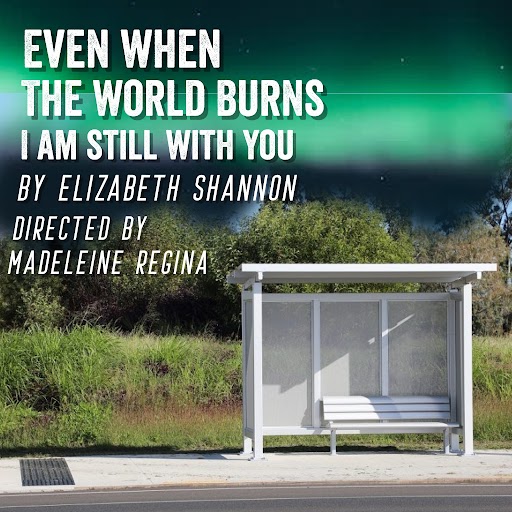 EVEN WHEN THE WORLD BURNS, I AM STILL WITH YOU
by Elizabeth Shannon
Directed by Madeleine Regina
Dramaturgy by Shana Laski
April 2, 2023 @ 2:30PM:
at the Atlas Performing Arts Center
A play with poetry intertwined, EVEN WHEN THE WORLD BURNS I AM STILL WITH YOU tells the tragic love story of Freja and Noor, two high schoolers from wildly different backgrounds and life outlooks who meet and fall in love. As they struggle to overcome obstacles in their relationship and mental health issues, the climate change and forest fires in Paradise, CA threaten to destroy their lives.
Playwright Elizabeth Shannon says: "I'm excited to continue to work on a play dealing with the issue of climate change and climate anxiety. The world has changed so much since I first wrote this play and I'm excited to see how it changes in response to the world now. I also can't wait to explore the mix of poetry and dialogue in this magical realist setting and see how the language interacts with the form of the piece."
FEATURING Kate Kenworthy and Jolene Mafnas / DIRECTED BY Madeleine Regina / DRAMATURGY BY Shana Laski / PRODUCED BY Jenny McConnell Frederick and Randy Baker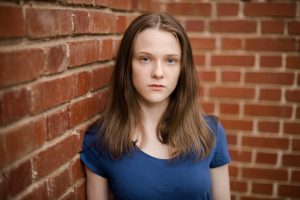 ABOUT THE PLAYWRIGHT: Elizabeth Shannon is an actor, playwright, and director. She is a sophomore at Marymount Manhattan College, working to obtain her BFA Acting and BA Writing for the Stage degrees. Her play, WHAT ARE YOU HIDING?, which she co-wrote with Morgan Southwell, was a winner of Baltimore Centerstage's Young Playwright's Festival, and a finalist in The Secret Theatre's Act One: One Act Festival. Her play, NUCLEAR, was a winner of The Blank Theatre's 28th Annual Young Playwrights Festival, received an honorable mention in the 43rd Annual Marilyn Bianchi Kids' Playwriting Festival with Dobama Theatre, and was produced with The Trailblazers Collective. Her play, LOAD, was a winner of #Enough: Plays to End Gun Violence, a project comprised of 7 plays by young women addressing gun violence. Its world premiere was with South Coast Repertory and is published in an anthology with Playscripts. Her play, MAMA BUSHWICK IS DEAD, was a winner of The Blank Theatre's 29th Annual Young Playwrights Festival, and had a year-long residency with Young Playwrights Theatre in Washington, DC. Her play, HERE'S TO ALL THE BROKEN GIRLS was a winner of The Blank Theatre's 30th Annual Young Playwrights Festival. 
---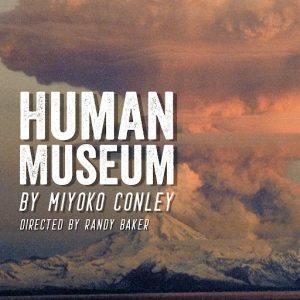 HUMAN MUSEUM
by Miyoko Conley
Directed by Randy Baker
Dramaturgy by Divinia Shorter
April 2, 2023 @ 7:30PM:
at the Atlas Performing Arts Center
HUMAN MUSEUM begins on the centenary of human extinction and follows three robots who run the Human Museum on Earth. The robots are putting the finishing touches on their largest exhibition yet, about humanity's final days on Earth, when they receive a startling radio call that upends everything they thought they knew about the last days of humanity.
Playwright Miyoko Conley says: "I'm excited to continue to refine the sci-fi world in my play, including developing more specific speech patterns for the robot characters. In past revisions, I've focused on tightening the flashback structure in the play, so this time around I'd like to focus on clarifying certain conflicts. [Since] this will be the first in-person development opportunity this play has had, I'm looking forward to seeing how having the actors in the same space will affect my revisions."
FEATURING Christina Day, Sydney Dionne, Jordanna Hernandez, Jennifer Knight, Karen Lange, and Ben Topa / DIRECTED BY Randy Baker / DRAMATURGY BY Divinia Shorter/ VIDEO DESIGN BY Kylos Brannon / PRODUCED BY Jenny McConnell Frederick and Randy Baker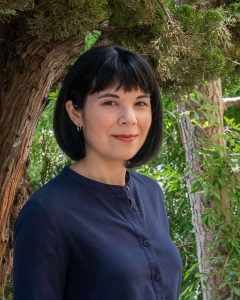 ABOUT THE PLAYWRIGHT: Miyoko Conley is an Asian American playwright, games writer, and scholar. Her plays have been presented in the Bay Area and New York City, including at UC Berkeley; UCLA; Second Generation (2g); The Tank; The Wild Project; and New York University. Works include HUMAN MUSEUM (developed at the 2021 Bay Area Playwrights Festival); STARSHIP DANCE PARTY (developed with the New Play Reading series at UC Berkeley); END OF THE WORLD PLACE (2015 semi-finalist Bay Area Playwrights Festival); UNTITLED FANTASY (part of 2g's Jumpstart Commissions); and INTERCHANGEABLE PARTS (part of 2g's Free Range Commissions). She has also received screenwriting commissions from the Oklahoma City University MFA Screen Acting Program in Los Angeles. Miyoko holds a BFA in Theatre from New York University's Tisch School of the Arts, an MA from NYU's Gallatin School of Individualized Study in Playwriting and Japanese Popular Culture, and a PhD in Performance Studies and New Media from the University of California, Berkeley. www.miyokoconley.com