Season20

Rorschach Theatre proudly announces its 20th anniversary
2019-2020 Season
including the company's FIRST MUSICAL,
an immersive reimagining of the 2014 smash hit SHE KILLS MONSTERS,
and a WORLD PREMIERE from Georgette Kelly
It will also include
the annual MAGIC IN ROUGH SPACES NEW PLAY DEVELOPMENT LAB,
and KLECKSOGRAPHY, the explosive annual artist development project
Honoring 20 years of award-winning and nationally recognized installation theatre in every corner of DC, Rorschach Theatre will present an electrifying season of things new and reimagined.
SUBSCRIPTIONS TO THE SEASON ARE JUST $100…
The season begins with a return to Qui Nguyen's action-packed SHE KILLS MONSTERS (2014), bringing audiences into the middle of every sword fight with an intimate promenade performance throughout the Atlas Performing Arts Center. It continues with THE TOXIC AVENGER! a musical based on the cult-classic Troma film about New Jersey's first superhero. The season will close with the world premiere of Georgette Kelly's timely F*CK LA VIE D'ARTISTE, a supernatural meditation on nation, belonging, and why we make (or give up on) art.
All events will be at Atlas Performing Arts Center unless otherwise noted.
(THE TOXIC AVENGER performs at the Silver Spring Black Box)
CLICK HERE TO READ THE SEASON PRESS RELEASE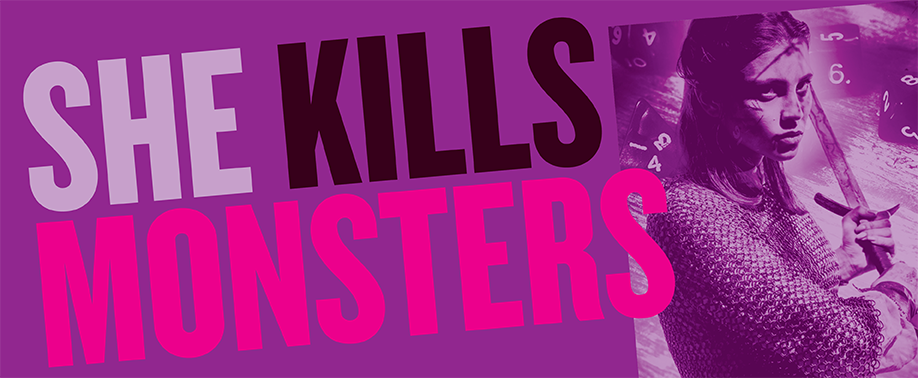 SHE KILLS MONSTERS
By Qui Nguyen / Directed by Randy Baker
October 18, 2019 – November 10, 2019
Atlas Performing Arts Center
In 2014, Rorschach Theatre's Dungeons and Dragons/1990s high school comedy She Kills Monsters hacked and slashed its way into DC audiences' hearts. It returns this fall with a new production at the Atlas Performing Arts Center. Full of site-specific surprises, you will never see She Kills Monsters (or Atlas) the same way again.
"The production, directed with some clever touches by Randy Baker, is enveloped in a cheeky, pop-cultural nostalgia… [But] the affecting conclusion of "She Kills Monsters" affirms it as more than a glib riff on nerd culture. Agnes may have to become immersed in make-believe to connect with Tilly, but what she gains through all the shenanigans feels real." — Washington Post (about the 2014 production)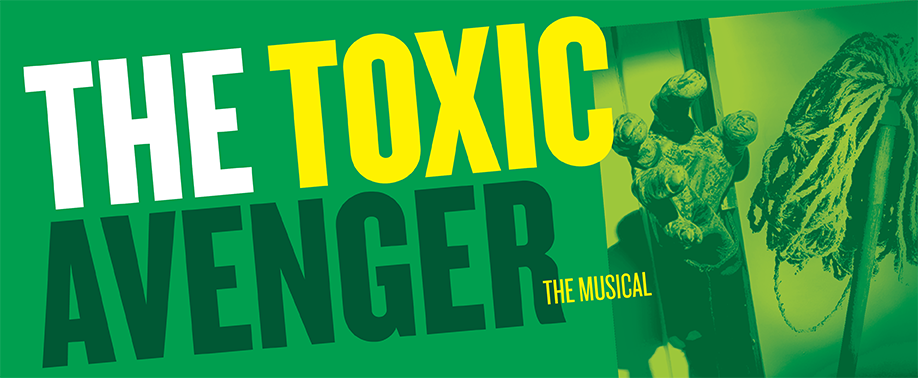 THE TOXIC AVENGER: THE MUSICAL
Book by Joe DiPietro / Music by David Bryan
Directed by Tracy Lynn Olivera
Music Direction by Jake Null
January 31, 2020 – March 1, 2020
Silver Spring Black Box
The Toxic Avenger invades DC!
Rorschach Theatre's first musical follows Melvin Ferd the Third, who is dumped into a vat of radioactive toxic waste, only to reemerge as The Toxic Avenger, a superhero hell-bent on cleaning up America. A seven-foot mutant freak with superhuman strength and a heart as big as Newark, he's out to end global warming*, woo the blind librarian in town, and save the world. Based on the cult classic Troma film, THE TOXIC AVENGER!, with music by Bon Jovi keyboardist David Bryan and directed by Helen Hayes Award Winner Tracy Olivera, this show will be like nothing you've ever seen!
* We won't make you think about actual global warming in this comedy about global warming. We might make you cheer when the arms are ripped off of climate change deniers, but we promise we won't make you think. Unless, you know, that's your thing. We are what you see after all…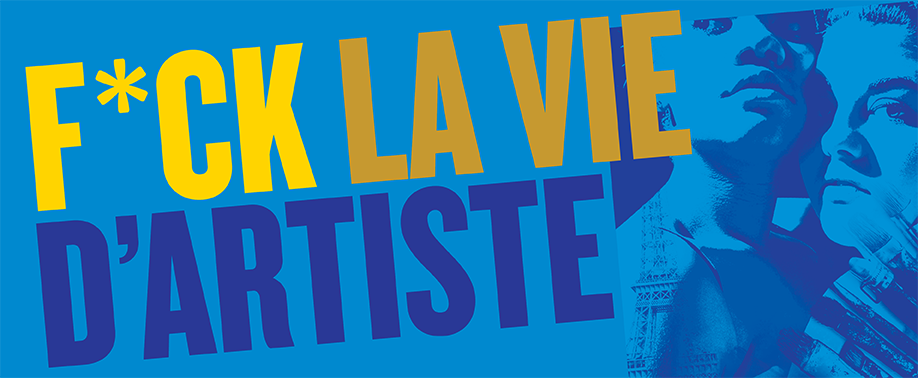 by Georgette Kelly (World Premiere)
Directed by Jenny McConnell Frederick
May 22, 2020 – June 14, 2020
Atlas Performing Arts Center
France, 2005: Zenab is an aspiring French-Moroccan artist, stuck giving tours of the room where Vincent Van Gogh died. When Vincent's ghost begins to speak to her, she finds herself torn between her art and Avery, the American woman she's fallen in love with. Meanwhile, race riots explode near Paris after two youths of color are killed in a police chase. Zenab joins the riots, easel in hand, to paint her own version of France.
*******************************************************************************************
SUBSCRIPTIONS include
Three "flex tickets" for the 2019/2020 season (SHE KILLS MONSTERS, THE TOXIC AVENGER! THE MUSICAL, and F*CK LA VIE D'ARTISTE) to be used in any combination you like. For example you can use one ticket for each show or use all three tickets on one show. 
Free Admission to the Magic in Rough Spaces Staged Readings (June 2020)
Free Admission to Klecksography 2020 (August 2020)
INSTRUCTIONS FOR MAKING DATE RESERVATIONS will be emailed to you by September 15.