THESMOPHORIA: A Hellbent Adventure with Rorschach Theatre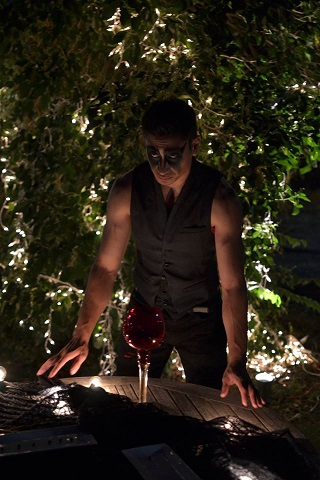 THESMOPHORIA:
A HELLBENT JOURNEY WITH RORSCHACH THEATRE
Created by the artists of Rorschach Theatre
August 13, 2016 at 730pm
RhizomeDC, 6950 Maple St NW,
Washington, DC 20012
CLICK HERE TO BUY YOUR TICKETS
Full Benefit Price is $95
with Silent Auction, Complimentary Cocktails and
Small Bites from our Favorite DC eateries
(The full price is $65 tax deductible)
You are cordially invited to go to hell … with Rorschach! As summer gives way to autumn, follow the goddess Persephone on her descent into the underworld and celebrate her crowning as Queen of the Dead. An immersive performance experience created by the artists of Rorschach Theatre, this one-night only benefit performance and party opens its doors at 7pm on August 13 and the performance begins as the sun begins to set.
If you are unable to attend but wish to contribute to Rorschach Theatre please CLICK HERE
Rorschach Theatre is a 501c/3 public charity. All donations are tax deductible.
CLICK HERE TO BUY YOUR TICKETS
The event follows last year's Six Impossible Things – an event in which Rorschach took over a house in northwest DC and turned it into a dark mashup of Alice in Wonderland and The Shining. This immersive performance experience will transform the new community arts space RhizomeDC in Takoma into a mythical, mysterious performance space for dozens of Rorschach donors, members of the community, and patrons of the arts.
In addition to the performance, the event will feature cocktails and music along with a silent auction and a much-anticipated season announcement of Rorschach Theatre's 2016-2017 season.