Chemical Exile: Press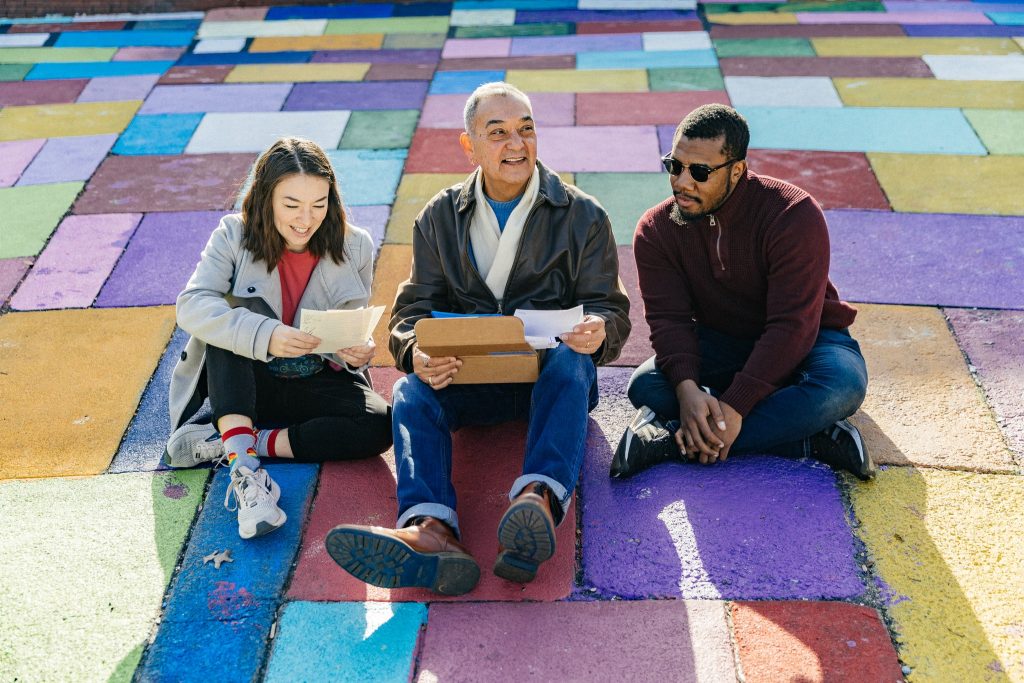 A scientist boards a plane from Amsterdam to Washington. Returning to a world she thought she knew, she discovers nothing, and nowhere, is what she expects. CHEMICAL EXILE takes participants to eight locations across the DC area as a complex story unfolds about families, forgotten histories, and the uncharted frontiers of the mind.
---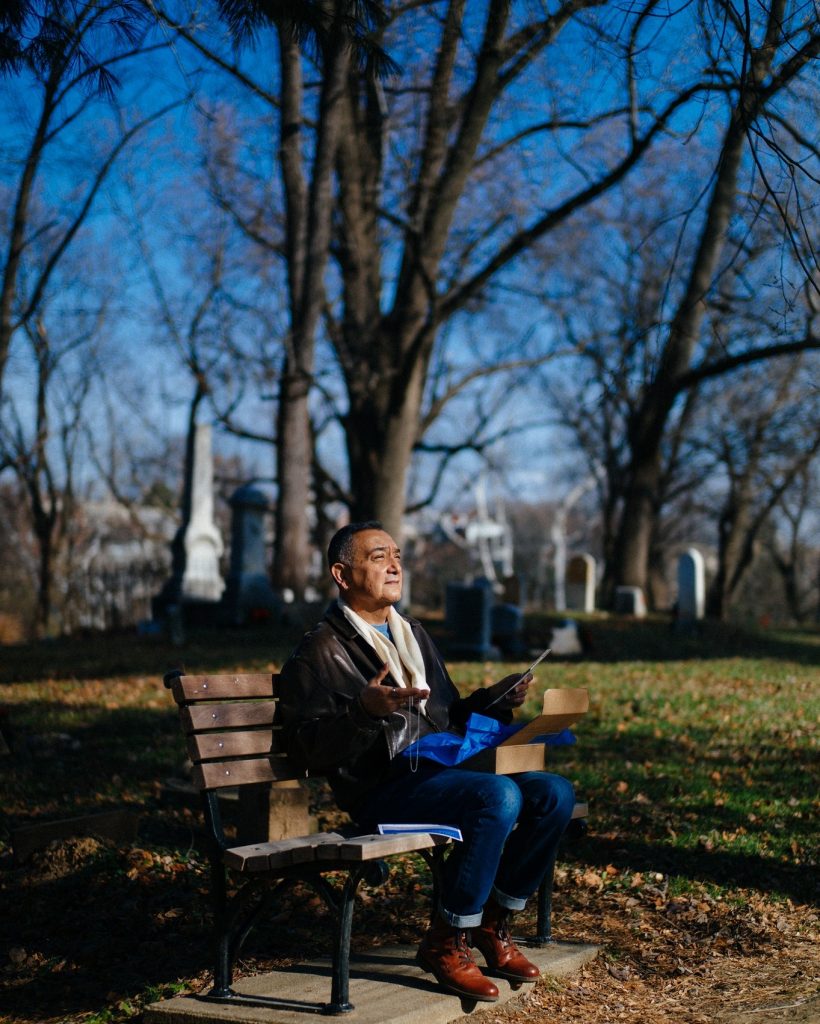 Sitting on the steps of The Line DC, set back from the arboresque meeting of five streets, I take out a small packet, wrapped in blue tissue paper. I am far from alone in the afternoon bustle of Adams Morgan, but the paperback-sized bundle on my lap is an invitation into a story that no one else will see or hear but me. Inside, I find a few torn-out diary pages, a hand-drawn map a hand-drawn map two photographs, and a packet of animal crackers. I listen to a brief audio file—a surreptitiously recorded argument between a mother and daughter—and then set out on the second chapter Rorschach Theatre's CHEMICAL EXILE, an immersive story set throughout the District, in both time and space, it turns out.
Rorschach's second 'Pyschogeographies' project (the first, DISTANCE FREQUENCIES wrapped up last summer), CHEMICAL EXILE sends participants to outdoor locations to experience a fictional narrative that mixes D.C. history, family drama, mystery, and metaphysics. The story, about what happens when Teddy, a renowned chemist, returns to a D.C. she doesn't recognize, unfolds over eight chapters, which the company has been mailing out monthly since October 2021 (questers can join anytime). The tale will culminate in an in-person performance this July.
Three chapters in, I'm hooked… It feels like walking through a choose-your-own-adventure book via a great piece of metafiction, like Nabokov's "Pale Fire" or Byatt's "Possession." Faulkner's famous "The past is never dead. It's not even past" also comes to mind… A low-tech form of augmented reality, "Chemical Exile" has me looking at the world a little differently.
---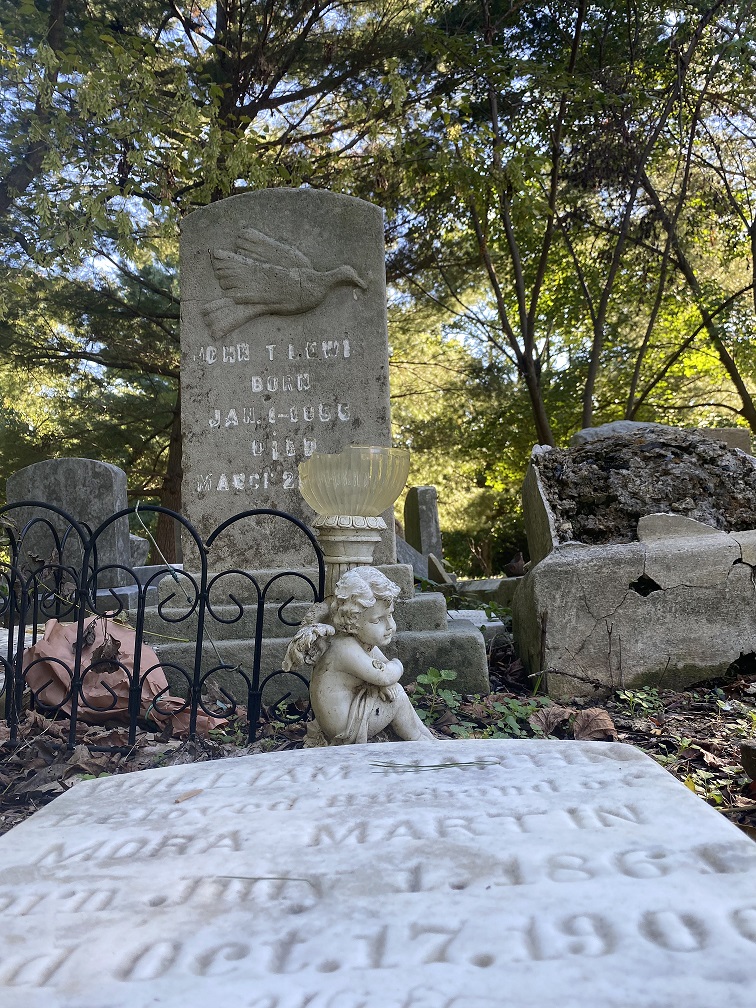 I truly love this unique form of art, which allows so much flexibility in the ways the audience can consume the story. For those who prefer to follow along from home, virtual tours are available for the locations referenced in each box. And extra resources are provided to do a deeper dive into the history of the city sites.
Rorschach Theatre's CHEMICAL EXILE excites the mind and ignites curiosity with unique storylines incorporating the fascinatingly rich history of DC. Chemical Exile promises to be a deeply thought-provoking journey; and as Rorschach consistently delivers original, complex, and engrossing material, I have no doubt that I will be taken by pleasurable surprise at its conclusion.
---
NBC 4's "The Scene" interviews co-artistic Director Jenny McConnell Frederick:
Theatre Offers A Unique Way to Take in a Show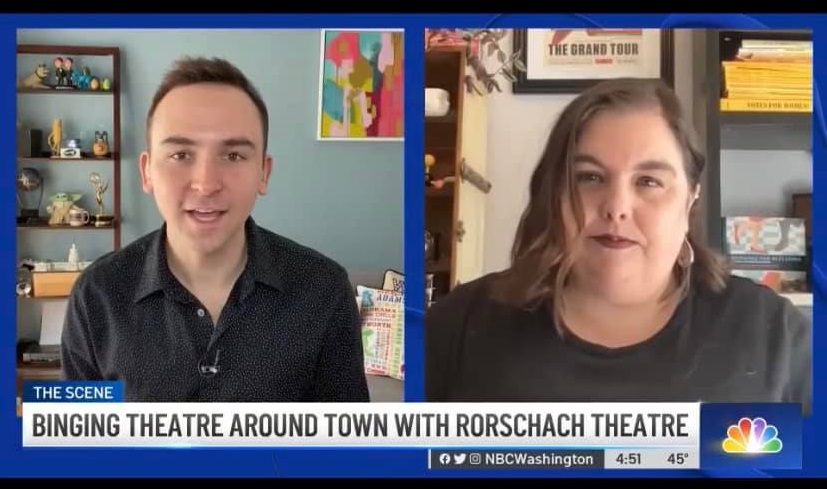 ---
TeamRaycene Productions interviews three members of the creative team: