Distance Frequencies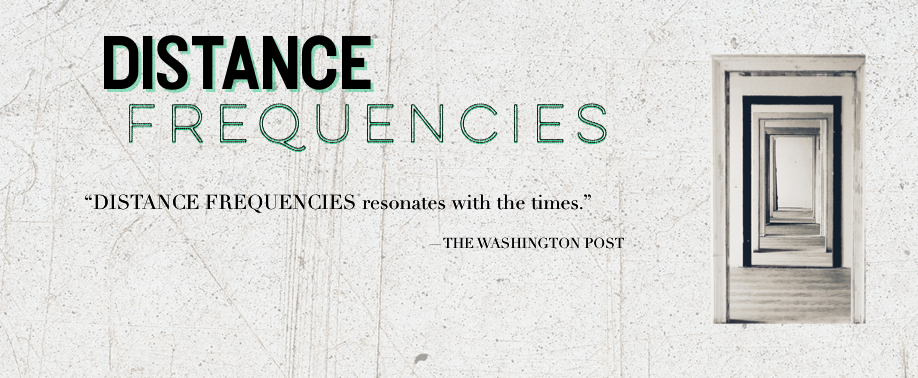 October 2020 – July 2021
Seven Chapters. Seven Locations in Washington DC
CREATED BY Randy Baker, Kylos Brannon, Jenny McConnell Frederick, Roc Lee, Tosin Olufolabi, Doug Robinson, Debra Kim Sivigny, Jonelle Walker
A lost letter reveals a hidden alliance. A familiar fragrance revives ancient memories. What unseen history does each corner of a city hold? How far away do you have to be to get to now? If you stand in just the right spot and listen closely, you can hear the past… and maybe even the future.
DISTANCE FREQUENCIES 20/21 IS STILL ON SALE!
Order last year's hit immersive project now!
DISTANCE FREQUENCIES harnessed the power of the built and the natural world to create a visceral piece of immersive storytelling. Join now and receive all seven chapters and a link to a recording of the culminating live performance that took place in July. With each chapter you'll receive a map, instructions to travel to a new curated location in the DC area, and a box of artifacts to bring with you. You may go any time, alone or with quarantine-mates of your choice. Whenever you arrive, you'll open your box and explore the story elements inside–letters, music, souvenirs, or photos.
The experience culminated in a full production of a site-specific show that took place in July 2021 – if you order now, you'll receive a link to a recording of this live event.
The full DISTANCE FREQUENCIES experience can be purchased for $150.
Student and Senior Discounts are also available.
Safety Considerations: All curated locations were selected to intentionally avoid crowds. Participants should wear masks on their expeditions and remain socially distanced from anyone they encounter. Participants who prefer not to leave their homes at this time will receive an adapted version of the instructions which can be executed from home.
"A scrappy D.C. theater company with an edgy modern aesthetic, Rorschach Theatre doesn't ordinarily recruit, as set designer, the Gilded Age sculptor Augustus Saint-Gaudens. But Rock Creek Cemetery's famous Adams Memorial — with its shrouded figure by Saint-Gaudens — is one of the backdrops to Rorschach's latest production, "Distance Frequencies." A season-long immersive experience, "Distance Frequencies" sends audiences on monthly excursions to lesser-traveled Washington-area sites, where landscapes — together with the contents of curated mailed packages — help conjure a mysterious overarching story that is partly set in those locations."
---
Chapter 1: ROCK CREEK CEMETERY
"…will we still remember what we did? will it still be here in 100 years?"
---
Chapter 2: TITANIC MEMORIAL / SW WATERFRONT
"…I need you to stay with me on this. Don't let me disappear into the dark."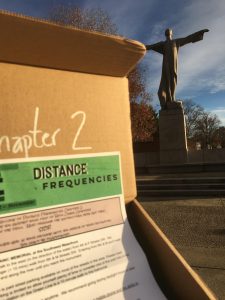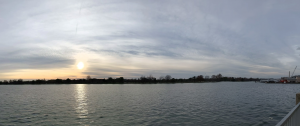 ---
Chapter 3: BLAGDEN ALLEY
"Moments in between our next meeting
Move at an incremental glacial pace
My chest, a cage for my heart's own beating
Must burst open at our next embrace."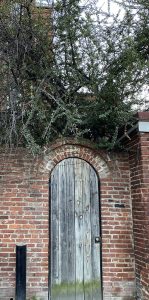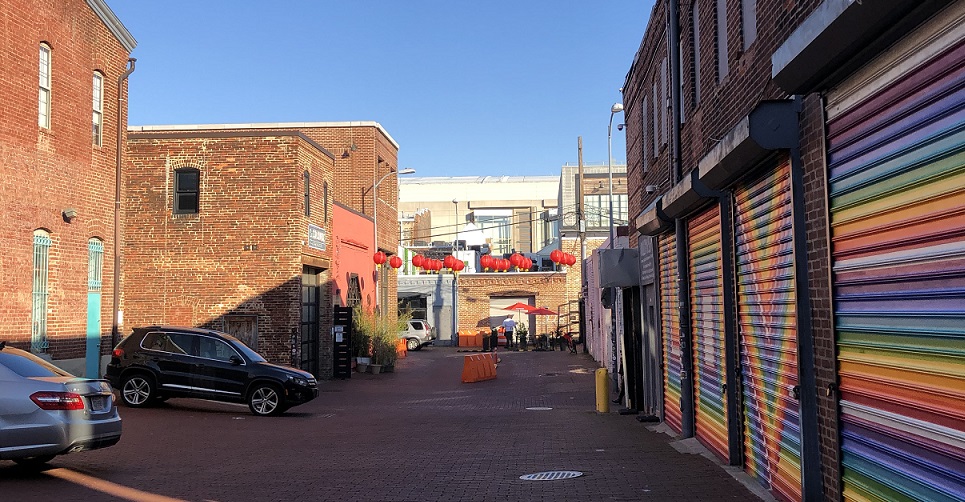 ---
Chapter 4: GEORGETOWN
"I hear your voice everywhere… it is the best this earth will offer me."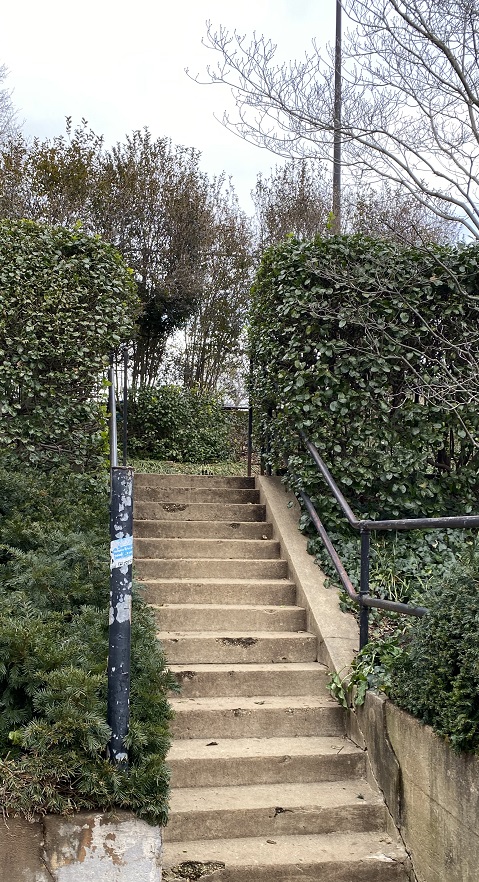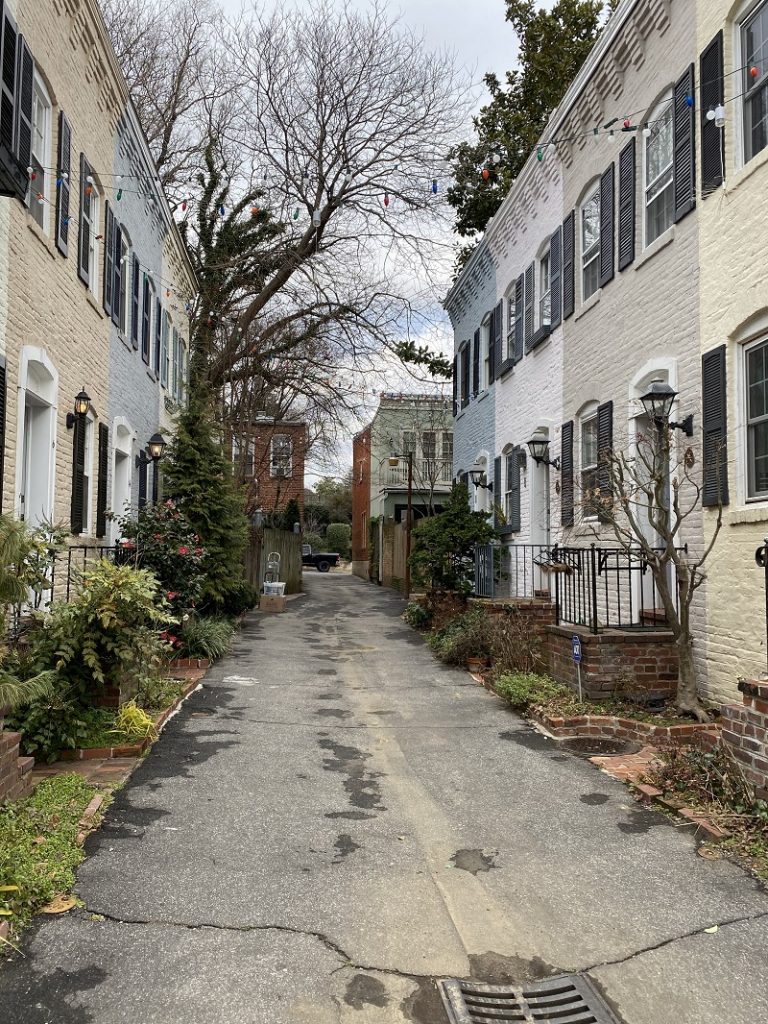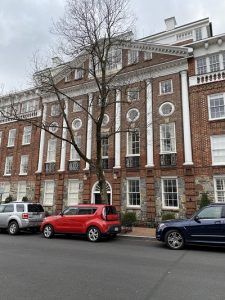 ---
Chapter 5: U Street
"When will the world catch up to us? Hell, it's barely caught up to them."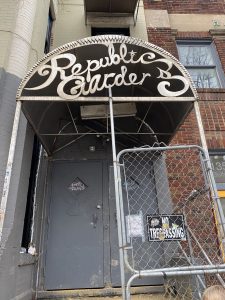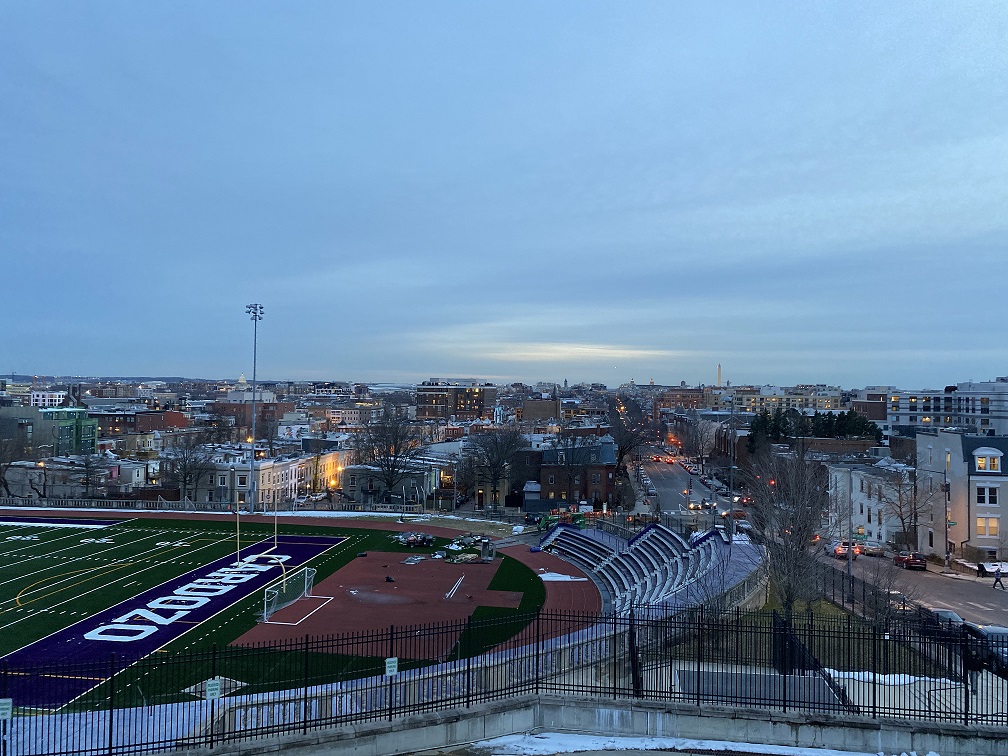 ---
Chapter 6: Kingman Island
"I keep looking out my window at the approaching storm clouds, dark and terrible.
I fear this is the storm."