FIGHT CAMP
All classes are at The Atlas Performing Arts Center, 1333 H Street NE
Taught by company member Casey Kaleba,
Rorschach Theatre's resident fight choreographer.
FIGHT CAMP IS BACK! CLICK HERE FOR MORE INFORMATION ON FIGHT CAMP 2022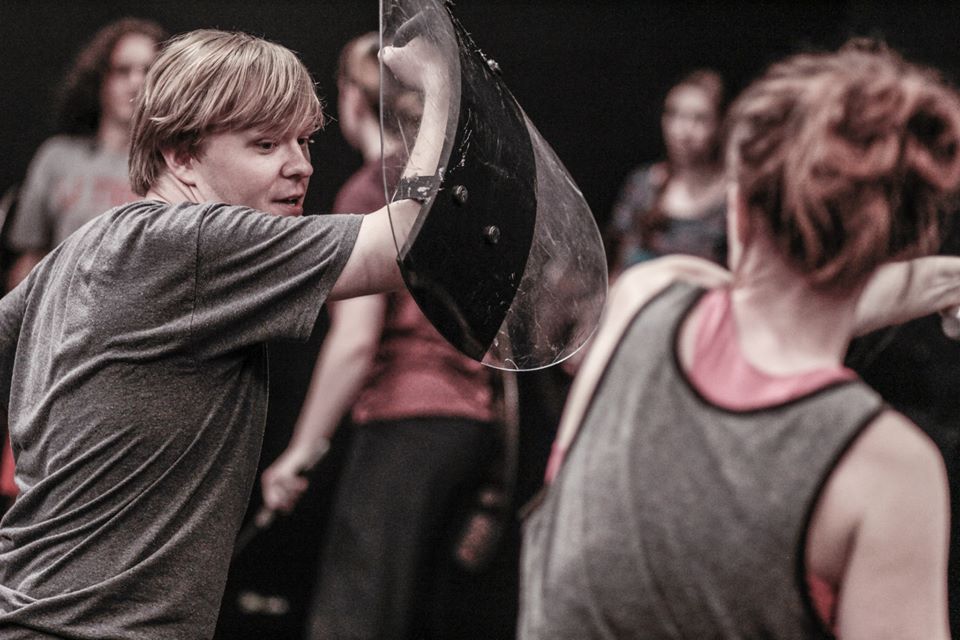 Sharpen those swords and spend some time learning stage combat in a way only Rorschach Theatre can deliver. Taught by Rorschach Theatre company member and resident ninja* Casey Kaleba, these classes are rooted in traditional stage combat technique but draw from a wide range of approaches and styles.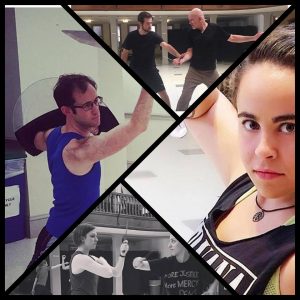 The classes can be taken as a whole training program or as a series of drop-in classes. For performers and students with no experience, these classes will offer an excellent introduction to stage combat theory and practice. For those already familiar, it's a chance to refresh skills and pick up some new tricks.
PREVIOUS CLASSES:
Fight Camp 2022
Fight Camp 2019
Teen Fight Camp: Spring 2019
Fight Camp 2018
The Monsters Below (2017)
Killing Monsters (2014)
Ninjas in Exile (2009)
ABOUT THE FACULTY: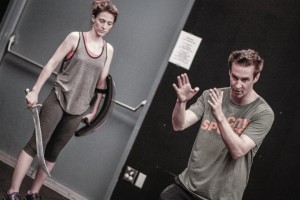 CASEY KALEBA has arranged violence more than four hundred stage productions, including work at the Guthrie Theatre and Spoleto Festival. He has been with Rorschach since Fair Ladies at a Game of Poem Cards, and since then has staged fights with pirates, zombies, blindfolds, samurai, minotaurs, monkeys, and dragons. DC area credits include Folger Theatre, Round House Theatre, Signature Theatre, Olney Theatre Center, Forum Theatre, Theatre J, Studio Theatre and Constellation Theatre Company. Casey works as an audition choreographer for Marvel Universe Live and smashes bottles on the Youtube show Men At Arms: Reforged. He trained with physical artists from across the globe, is a certified instructor with the Society of American Fight Directors and has served as a guest artist in Sweden and Canada.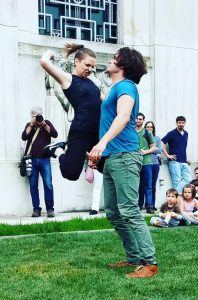 MEGAN REICHELT (Instructor) loves to fight. She is an Advanced Actor Combatant with the Society of American Fight Directors and has assisted such illustrious teachers as Casey Kaleba, Dale Girard, Gregg Lloyd, and Jon Rubin. She has performed numerous fights for a variety of events and plays with the Folger Theatre, The Welders, Flying V, Taffety Punk, and her beloved Rorschach Theatre, where she last appeared as Hunter in Neverwhere (2017). She is so thrilled to have found a career that allows her to tell a great story and make sure people feel safe and taken care of while looking like a badass.
* We have no official confirmation that Casey and Megan are ninjas