NIGHT OF THE LIVING DEAD: Now Playing Through November 19!
Adapted from George A Romero's film
by Christopher Bond, Dale Boyer, and Trevor Martin. Created by Christopher Harrison and Phil Pattison
Directed by Lilli Hokama
October 27-November 19, 2023
1020 Connecticut Avenue NW
Pay-What-You-Can Previews Oct 27-29
Smart, hilarious, and scary, this reimagining of George Romero's 1968 cult classic, NIGHT OF THE LIVING DEAD finds six strangers trapped in a farmhouse surrounded by the undead. What could go wrong? The adaptation examines Romero's film, the period in which it was made, and the film's influence on the horror genre.
Rorschach will transform a two-level 8,000+ sq foot former retail space into an unforgettable theatrical experience with thrills and surprises for both horror fans and those new to the genre.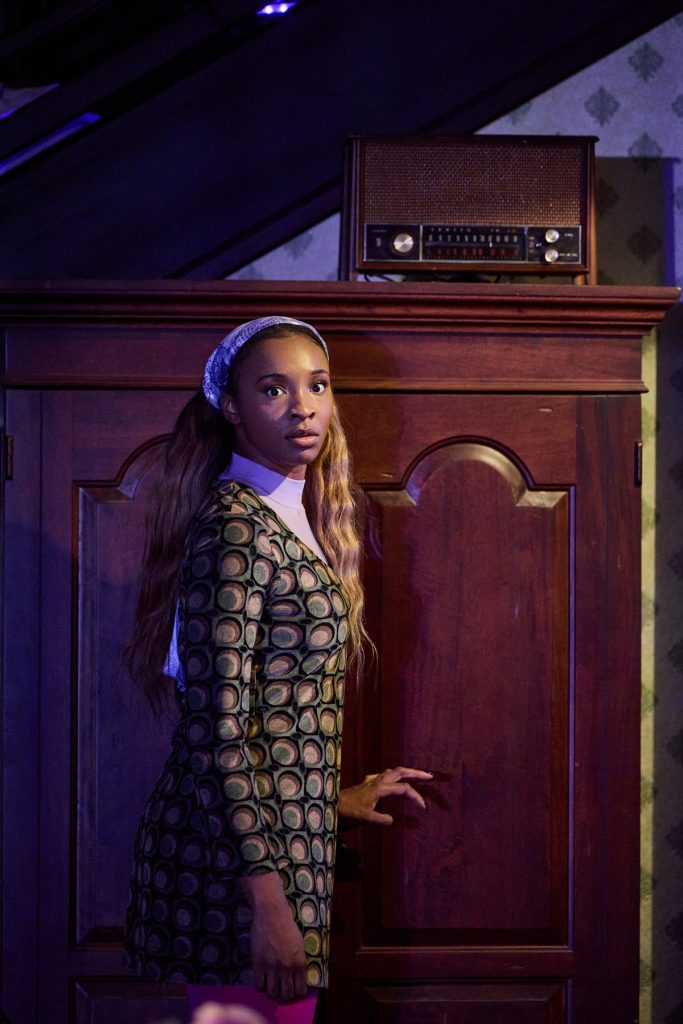 "Night of the Living Dead goes for deep laughs—the kind that makes you clutch your stomach—at least until the lights go off. Then you can't help but wonder: What exactly is lurking behind you?" — Washington City Paper
"In Rorschach's hands, this is quite brilliantly done. The company has transformed a retail space into their own spooky hideaway where no one is safe from the hilarity and hijinks of a killer (pun intended) production." — MD Theatre Guide
"GHOULS JUST WANT TO HAVE FUN… If you're seeking an appreciative encounter with the primitive values of low-budget horror, NIGHT OF THE LIVING DEAD LIVE will be a diverting two hours" — The Washington Post
"Rorschach Theatre's production of NIGHT OF THE LIVING DEAD provides all the fun any committed ghoul — or ghoul lover — could want. With elements from The Rocky Horror Show, Fargo, Groundhog Day, and the original movie from which it is adapted, this production is one long, comforting joke tailor-made for the Halloween season." — DC Theater Arts
The play contains gunshots and stylized violence 
CLICK HERE
for more detailed content information
DIRECTED BY Lilli Hokama
FEATURING Ivan Carlo, Sydney Dionne, Mollie Greenberg, Erik Harrison, Karina Hilleard, Andrew Huff, Adrian Iglesias, Andrew Quilpa, Taylor Stevens, and James Stringer Jr. / UNDERSTUDIES: Sarah Millard, Tony Lemus, Kara Turner, Axandre Oge
DESIGNED BY Frank Labovitz (Set), Julie Cray Leong (Costumes), Gordon Nimmo-Smith (Sound), Emma Smith (Lights), Andrew Reilly (Props), and Kylos Brannon (Video).
WITH Robb Hunter (Fight and Movement Choreographer), Robert Bowen Smith (Assistant Fight and Movement Choreographer), Breanna Dunbar (Stage Manager), Natasha Sánchez (Assistant Stage Manager),   Ben Harvey (Master Electrician), Emily Erickson (Music Director), and Germar Townsend (Production Manager).
PRODUCED BY Randy Baker and Jenny McConnell Frederick
This project is produced in partnership with Lerner Enterprises
and The Golden Triangle BID
and with support provided by the DC Commission for the Arts and Humanities.