23/24 Psychogeographies Project
Created by Steve Yockey, Kylos Brannon, Jenny McConnell Frederick, Luke Hartwood, and Jonelle Walker
Cults and cryptids collide when a curious Washingtonian investigates local unexplained phenomena.  Explore the lure of the unknown and its entanglement with DC history in this multi-chapter adventure across the city.
Psychogeographies projects harness the power of both the built and natural world to create a visceral piece of immersive storytelling. Each month participants receive a map and instructions to travel to a new curated location in the DC area. Along with the map, they'll receive a box of artifacts to engage all five senses while exploring each site with story elements such as letters, music, souvenirs, or photos. From October through May, each monthly box reveals a new location and a new chapter in the ongoing story.
This season, Steve Yockey, Emmy-nominated screenwriter (HBO Max's The Flight Attendant) and playwright (Reykjavik, Very Still and Hard To See), will join the creative team behind Rorschach's Psychogeographies Projects. In addition, Yockey's dark comedy SLEEPING GIANT, will close out the Rorschach's 23-24 season, and the script's themes of passionate devotion to questionable idols will resonate throughout ELDRITCH INVESTIGATIONS.
What is PSYCHOGEOGRAPHIES?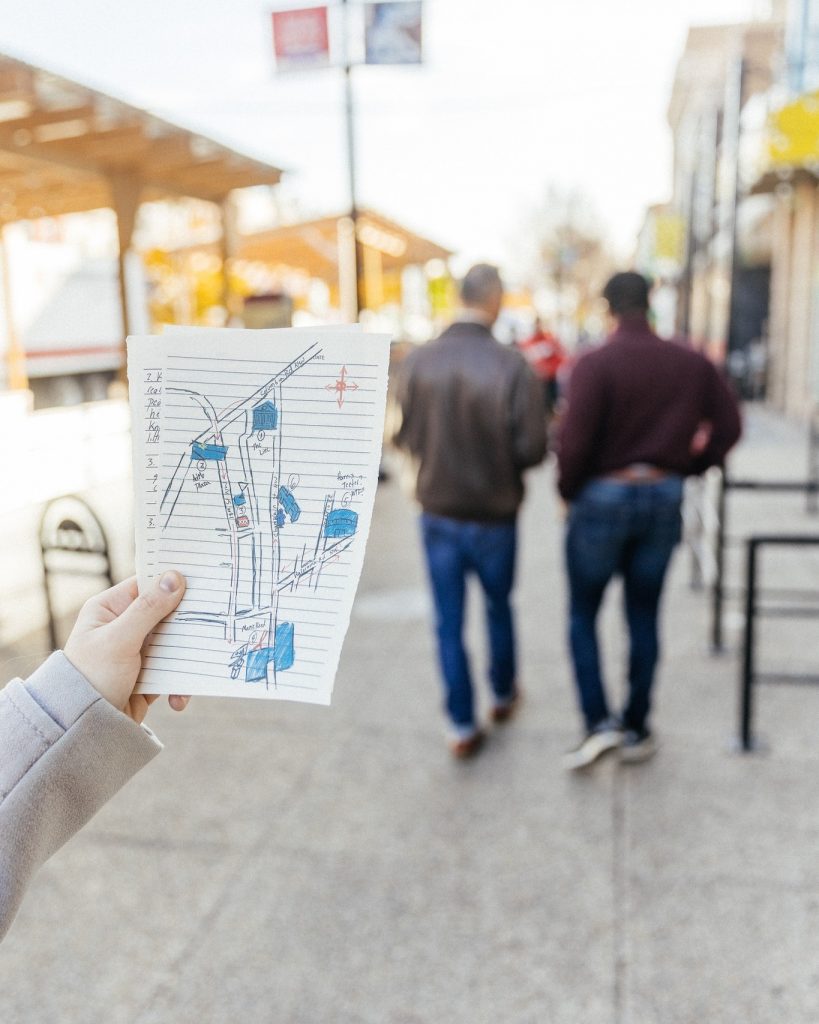 Hundreds of DC-Area audiences joined us for Rorschach's first three Psychogeographies projects, described by the The Washington Post: "[a] season-long immersive experience, [the project] sends audiences on monthly excursions to lesser-traveled Washington-area sites, where landscapes — together with the contents of curated mailed packages — help conjure a mysterious overarching story that is partly set in those locations."
DC Metro Theatre Arts said about the project, "Rorschach Theatre's current production is…an adventure of the mind and, if you wish, the body… The innovative form of art incorporates literature, music, mystery, romance, and DC's highlights and history, all steeped in a hope for a better world… Rorschach Theatre has hit the jackpot with this innovative form of art, incorporating literature, music, mystery, romance, and DC's highlights and history, all steeped in a hope for a better world."
"Psychogeography" is a term coined by philosopher Guy Debord in the 1950s and refers to the intersection of psychology and geography. Our own psychological experiences of a city reveal hidden places – forgotten, discarded, or marginalized aspects of an urban environment. Locations have a history, a soul, a meaning beyond the dirt and bricks that surround it. These meanings range from the historical to the aesthetic to the personal, but all of these things give the space its resonance.