Resident Company Members
Randy Baker and Jenny McConnell Frederick, Co-Artistic Directors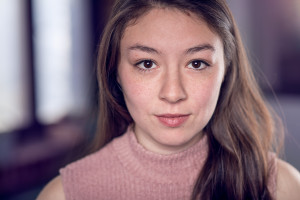 LINDA BARD has been a fan of Rorschach Theatre since 2015 when she saw Very Still and Hard to See. She has acted in A Bid to Save the World and 410[GONE] and assistant Stage Managed Truth and Beauty Bombs: A Softer World. Other acting credits include WSC Avant Bard: A Midsummer Night's Dream; Workhouse Arts Centre: The 39 Steps; The Welders: Hello, My Name Is…  Linda is a graduate of American University's Musical Theatre Program and loves to sing, act, and dance, and occasionally play piano and cello. She is super stoked to be joining the Rorschach family!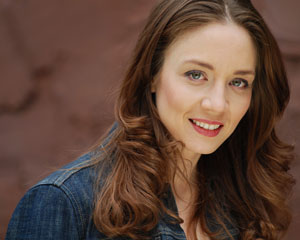 SARA BARKER has appeared with Rorschach in Truth and Beauty Bombs: A Softer World (2015), A Maze (2012), The Gallerist (2012), Klecksography (2010), and This Storm Is What We Call Progress (2008). DC credits include WSC Avant Bard's Emilie (Emilie), King Lear (Edgar), Othello (Desdemona), Orlando (Orlando), Mary Stuart (Elizabeth), Six Characters in Search of an Author (Stepdaughter), The House of Yes (Jackie-O), The Cherry Orchard (Varya), The Mistorical Hystery of Henry (I)V (Hotspur), Lulu (Lulu), and The Miser(La Fleece); Factory 449's Closet Land, 4.48 Psychosis; Scena's The Importance of Being Earnest; Tattooed Potato's Nightmare Dreamer. NYC credits include The Brick's King Lear (King Lear), Hipgnosis Theatre's The Winter's Tale (Paulina), and various devised works with directors Lear DeBessonet and Josh Fox. Sara is a graduate of St. John's College and is also a member of WSC Avant Bard, Factory 449, and The Klunch. www.sarabarker.com/acting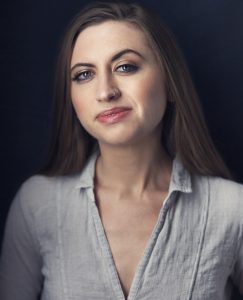 TORI BOUTIN is overzealous in many things, not least in her role as a Rorschach company member. Tori has appeared with Rorschach in She Kills Monsters, A Softer World: Truth and Beauty Bombs, and Klecksography: Island of the Misfit Toys. Her area credits include Source Festival, Young Playwrights' Theatre, Nu Sass, PG County's Shakespeare in the Parks, Brave Spirits, We Happy Few, Adventure Theatre MTC, and Imagination Stage. Apart from acting, Tori has found occasion to be a rogue dramaturge and sometime director, but only when it suits her fancy. In her spare time, Tori enjoys practicing the accordion and judging people on their choice of footwear. Tori has a BA in Drama and History from The Catholic University of America.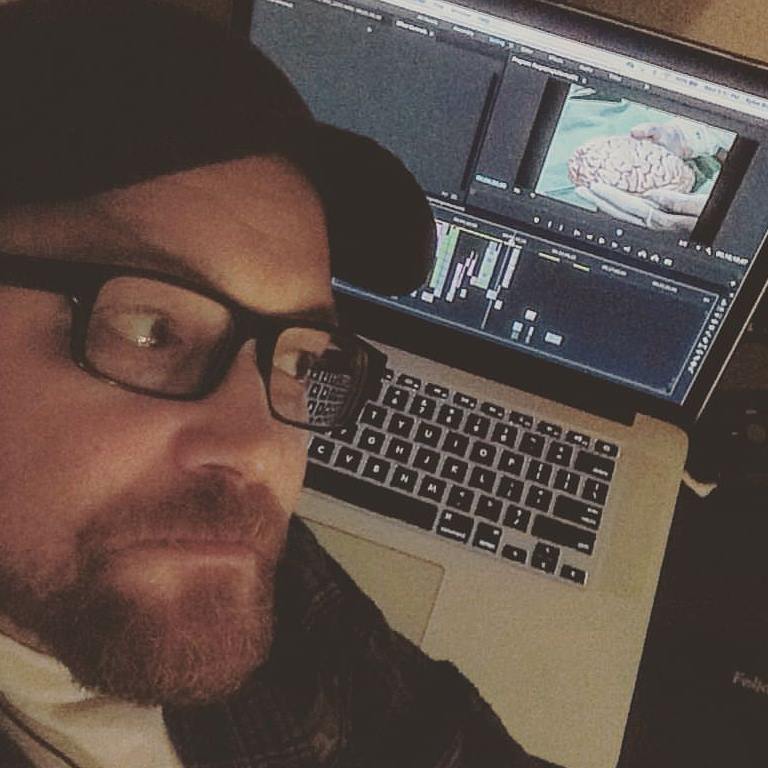 For over a decade Kyle "Kylos" Brannon has performed as a VJ, or live video artist, at clubs, crafting live video mash ups for DJs including Moby, MSTRKRFT, Nadastrom, Jesse Tittsworth and Will Eastman. He's performed at 930 Club, U Street Music Hall, Ram's Head Live, The Black Cat, Saturn Birmingham, The Brooklyn Bowl, and others. As a video projection designer, he works with Rorshach Theatre to integrate video projection into stage productions, including 410[gone] , Klecksography 2018, Reykjavik, and Annie Jump & the Library of Heaven. He has created installations and live video performance pieces, including immersive experiences for Little Salon DC, a month long solo exhibit titled Forgetting is Normal with the Anacostia Arts Center, and an original theatrical performance piece with Cultural DC's Source Festival, titled Exquisite Depths. Kylos is an Assistant Professor in the School of Communication at American University and serves as the Associate Division Director for the Film & Media Arts Program. Every Spring, Kylos produces and directs the American Visions Awards, SOC's film awards ceremony. Prior to becoming a full-time professor, Kylos spent 6 years as a motion graphics artist with Hillmann & Carr, Inc, working for exhibit spaces and museums including The Smithsonian, The Civil Rights Museum of Topeka Kansas, Historic Jamestowne, and The Great Lakes Science Center. That experience has informed his ideas for live video performances and installations. Other relevant credits include Producer for the NBC-DC web series Stage Fright (winner of 3 LA Webfest Awards), Director of the music video for Will Eastman's So Damn High (Remix), Co-Director of An Impression: Dischord Records for The Goethe Institute and Co-Author of the text book Visual Literacy from Kendall Hunt Publishing. When not immersed in video art or teaching film courses, Kylos can usually be found with a glass of bourbon and a stack of comic books.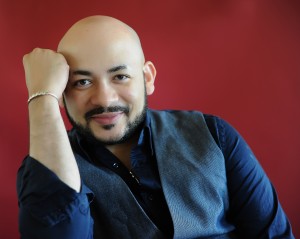 FRANK BRITTON has appeared with Rorschach in their productions of After The Flood (2004), Accidental Death of an Anarchist (2004), The Minotaur (2012) and Truth and Beauty Bombs: A Softer World (2015). A native Washingtonian, graduate of and faculty member of the National Conservatory of Dramatic Arts, he is an Acting Company Member at WSC Avant Bard, where he's appeared in over a dozen productions (including the titular role in Richard III), a Founding Member / Core Ensemble Member with force/collision, and an Artistic Associate with The Washington Rogues. He has appeared with numerous area theatres including Arena Stage, Round House Theatre, Synetic Theater, Ganymede Arts, Forum Theatre, SCENA Theatre, Constellation Theatre Company, American Century Theater, Spooky Action Theater, Venus Theatre, Theater Alliance. He appeared regionally as Caliban in The Tempest (Virginia Shakespeare Festival) and in Rosencrantz and Guildenstern Are Dead (Baltimore Shakespeare Festival), as Billy McClain in force/collision's Shape (La MaMa ETC, NYC), and is a two-time Helen Hayes Award nominee in the category of Outstanding Ensemble, Resident Play. He is proud to be a part of the Rorschach family.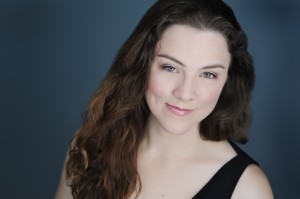 ROBIN COVINGTON is an Equity Membership Candidate. Her performance credits include Cultural DC Source Festival, Capital Fringe, Taffety Punk Theatre Company, Pinky Swear Productions, and American Century Theatre to name a few. At Rorschach, Robin acted in A Maze and two Klecksographies. Most recently she stage managed Neil Gaiman's Neverwhere. She was a casting assistant at The Roundabout Theatre Company and a costume technician at The Washington National Opera.  Robin graduated Magna Cum Laude from Shendandoah Conservatory earning a BFA in Music Theatre. She has trained at Studio Theatre, Shakespeare Theatre, Joy of Motion, and School for Film and Television (NYC).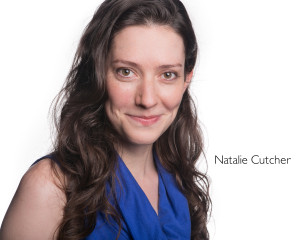 NATALIE CUTCHER is a local actor, teaching artist, and nature enthusiast.  You may have caught her in Glassheart, A Bid to Save the World, or Forgotten Kingdoms. Over the years, she's played a variety of roles ranging from a man-eating squid, to a sassy stalk of celery, to Shakespeare-spewing royalty.  In addition to Rorschach, she has collaborated with Constellation Theatre, Theater Alliance, Faction of Fools, The Inkwell, Arts on the Horizon, We Happy Few, Arts Alive, WSC Avant Bard, Cultural DC Source Festival, The Washington Rogues, and Flying V Theatre. She earned her BA from Muhlenberg College, and studied Commedia dell'Arte and clowning in Italy. She's also a company member with Arts on the Horizon and Faction of Fools, and is tickled to join Rorschach's team.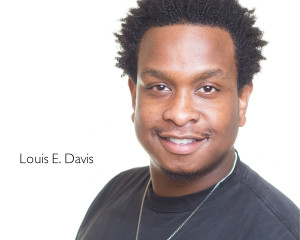 LOUIS E. DAVIS has appeared with Rorschach in A Bid to save the World (2016) (James/Chorus) (2016), She Kills Monsters (Orcus/Ronnie) (2014) and Klecksography (2014). Born and raised in Baltimore, MD, you may have seen him in Theater Alliance's remount of Word Becomes Flesh (Ensemble); We Happy Few: The Dog in the Manger (Tristian), CHALK (Shauva/Corporal); WSC Avant Bard: King Lear (Oswald/Burgundy); Imagination Stage: The Freshest Snow Whyte (Pop Lock); Mosaic Theater Co.: Charm (Donnie); Folger Theatre: Second Shepard's Play (Coll); Theater Alliance: Word Becomes Flesh (Ensemble), Dontrell Who Kissed the Sea (Robby). Television credits include Investigation Discovery Channel's, House of Horrors: Abducted & Who the (Bleep) Did I Marry… Louis holds a BFA in Acting from Howard University. He is honored to be a part of the Rorschach family. "Thank you Ma for everything, I love you!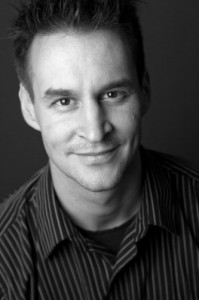 CASEY KALEBA has arranged violence more than four hundred stage productions, and has been with Rorschach since Fair Ladies at a Game of Poem Cards. DC area credits include Folger Theatre, Round House Theatre, Signature Theatre, Forum Theatre, Castleton Festival, Constellation Theatre (Helen Hayes nomination – The Lieutenant of Inishmore), Source Festival, Olney Theatre Center, Keegan Theatre (Helen Hayes nomination – The Lonesome West) and Studio Theatre. Outside of the city he has staged fights at the Guthrie Theatre and the Spoleto Festival USA. He has created movement for knights, ghosts, musketeers, princesses, both monkeys and apes, zombies, wolves, pirates, ninjas, and at least one alien tentacle. Casey trained with physical artists from across the globe, and serves as an audition choreographer for Marvel Universe Live as well as crew for the YouTube series Men at Arms: Reforged. He is a Certified Teacher and Fight Director with the Society of American Fight Directors and has served as a guest artist in Sweden and Canada.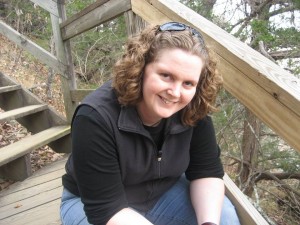 VERONICA J. LANCASTER has worked with Rorschach several times over the years, and is excited to be a company member. Previous Rorschach productions include Neverwhere (and the remount), A Bid to Save the World, Glassheart, The Gallerist, The Skin of Our Teeth, Kit Marlowe and at least one Klecksography/Myth-Apropriation. In addition to Rorschach, she has worked in the DC and Los Angeles areas, designing for Theater J, Georgetown University, The Source Festival, Celebration Theatre, Rogue Machine, Imagination Stage, Journeymen Theater, Flying V, WSC AvantBard, Maryland Shakespeare Festival, the University of Maryland, and two tours of National Players. She has had memorable assistant design jobs at the Pasadena Playhouse, The Kirk Douglas Theatre, and Studio Theatre. She received her BA from the University of Maryland and her MFA in sound design from UCLA. When she's not designing, she serves as the Associate Technical Director for the Davis Performing Arts Center at Georgetown University.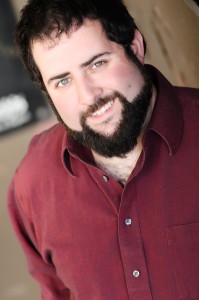 LEE LIEBESKIND is an actor, director, and producer that has performed in 5 Rorschach shows: Rough Magic, Dream Sailors, 1001, Neverwhere and the remount.  He has also directed 2 shows: Glassheart and A Bid to Save the World.   He has performed for Studio 2nd Stage, Flying V Theatre, Synetic Theatre, WSC Avant Bard and many others.  He has been nominated for a Helen Hayes award twice (Best Lead Actor in a Musical and Best Ensemble).  Lee is a 2 tour veteran of The National Players (Tour 55 and 56).  He is the former artistic director and founding member of The Inkwell, a new play development organization that was in DC. Lee lives in Silver Spring Maryland with his fiancé Rorschach Company member Megan Reichelt, whom he met working on Rough Magic at Rorschach..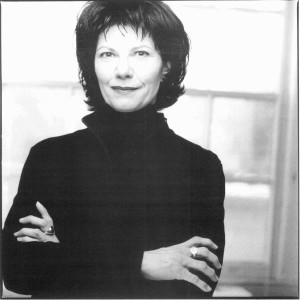 CAM MAGEE first crossed paths with Rorschach as a dramaturg for The Beard of Avon. She couldn't be more pleased to be part of the Rorschach adventure.  As an actor, she has appeared with Rorschach in A Bright Room Called Day (Gothling), The Electric Baby (Helen), and Neverwhere (Angel Islington).  She is also a company member of WSC Avant Bard. Her Avant Bard credits include King Lear (Gloucester), The Madwoman Of Chaillot(Aurelie), King John (Eleanor/Pembroke), Juno and the Paycock (Juno), All's Well That Ends Well (Countess), and The Night of the Iguana (Hannah Jelkes).  She has appeared locally at Arena Stage, The Shakespeare Theatre, The Folger Theatre, Theater J, Source Theatre, Wooly Mammoth, and the Washington State Guild (for which she received a Helen Hayes nomination for Mrs. Cheveley in An Ideal Husband.)  As a teaching artist, the Folger Shakespeare Library gave her the opportunity to spend 30 years in the DC/MD/VA schools. Currently she hosts the Folger's Secondary School Festival, along with Shakespeare festivals in New Hampshire and New Jersey as the Mistress of the Revels and is a company member of Shakespeare For The Young, a company dedicated to bringing Shakespeare's stories and poetry to very young audiences through the medium of puppets. www.shakespearefortheyoung.com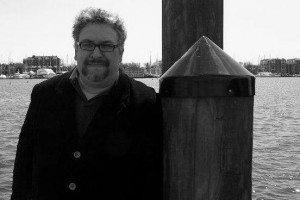 SCOTT MCCORMICK has appeared with Rorschach in 14 productions including: God of Vengeance, The Illusion, Ubu Roi, The Master and Margarita, After the Flood, Beard of Avon, The Skin of Our Teeth, Truth and Beauty Bombs: A Softer World and Neverwhere. A graduate of St. Mary's College of Maryland a, Scott has been working professionally in DC as a stage and voice actor for a decade and a half. He has appeared on the stage for Woolly Mammoth, Studio, The Folger and Roundhouse. He appeared in Catalyst Theatre's The Resistible Rise of Arturo Ui, which received a Best Ensemble Helen Hayes. He has worked for numerous smaller companies including, Project Y and Forum Theatres. Currently he works as a Director/Adapter/Narrator for GraphicAudio, an audiobook company which features full-casts, sound effects and musical scoring. He lives with his wife.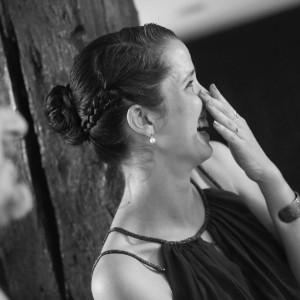 KATIE MCCREARY is a Lighting Designer and Teaching Artist.  Her first work with Rorschach was Glassheart, and since then she has happily designed Electric Baby, A Bid to Save the World and 410[GONE].  Other recent and favorite designs include: Lizzie (PinkySwear Productions); A Midsummer Night's Dream (WSC/Avant Bard); When We Were Young and Unafraid and The Best Man (Keegan Theater); Anne of the 1000 Days, Uncle Vanya, The Fantasticks, and The Importance of Being Earnest (Chesapeake Shakespeare Company); The Breakers, Navigator, and The Colour of Her Dreams (7Stages); In the Next Room, or the vibrator play (Synchronicity Performance Group); and Scarlett's Web (Dad's Garage).  Katie is the Director of Development and Curriculum Development with Educational Theatre Company, where she is also a proud Teaching Artist.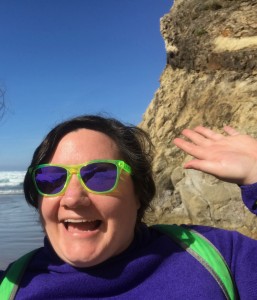 LINZ MOORE hails from the small town of Salem, VA, but the big city of D.C. called to her after graduating from Roanoke College with a Theater and Design major. Linz is the resident stage manager for Rorschach Theatre, stage managing Forgotten Kingdoms, A Bid to Save the World, The Electric Baby and Neverwhere. Before Rorschach she stage managed for WSC Avant Bard (A Midsummer Night's Dream and Holiday Memories) and was the Company Stage Manager and Associate Production Manager for The American Century Theater where she stage managed shows such as 12 Angry Men, An Evening with Danny Kaye, Judgment at Nuremburg, Bang the Drum Slowly and Marathon '33.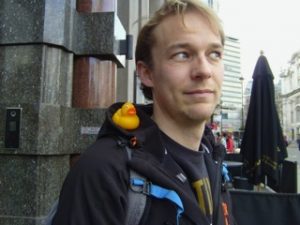 GORDON NIMMO-SMITH has production managed Neverwhere and Forgotten Kingdoms for Rorschach in 2017 as well as sound designed Truth and Beauty Bombs in 2015. Gordon is a DC-area Production Manager and Sound Designer, and recent sound designs include Keegan Theatre (Parade, Mack, Beth, and Next to Normal) Metrostage (Wizard of Hip, Masterclass, Fully Committed, Blackberry Daze, and Shake Loose) Spooky Action Theatre (The Man Who and The River) Flying V (Be Awesome and You, Or Whatever I Can Get). By day, Gordon is the Operations Manager for Artistic Concepts Group.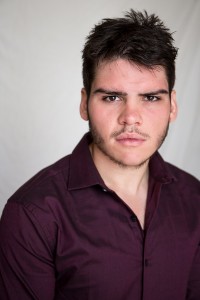 ROBERT PIKE is a proud company member of Rorschach Theatre where he has acted in She Kills Monsters, Klecksography: Haunting Monsters, Truth and Beauty Bombs: a softer world, A Bid to Save the World, and understudied/performed in the remount of Neverwhere and sound designed Klecksography: Toil and Trouble. DC acting credits include NextStop Theatre Company, We Happy Few, Parlor Room Theater, Brave Spirits Theatre, WSC Avant Bard and the 2015 Source Festival. DC sound design credits include Imagination Stage Performance Ensembles and Early Childhood Programs, Washington Stage Guild, We Happy Few, Gallaudet University, American University, the 2016 and 2017 Source Festivals, among others. Robert is also an Artistic Associate at We Happy Few where he directed an original adaptation of Bram Stoker's Dracula. Robert is a proud graduate of the Catholic University of America's Drama Department. pikerf.weebly.com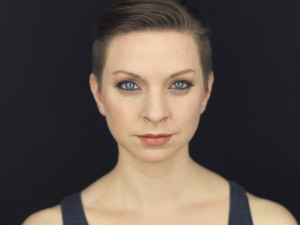 MEGAN REICHELT fell in love with  Rorschach as an audience member for The Beard of Avon, stage managed Monster (her first professional gig), stage managed Rough Magic (where she met her husband-to-be), and has flown the  Rorschach  house colors ever since. She has appeared in Skin of Our Teeth, Living Dead in Denmark, The Gallerist, Glassheart and Neverwhere (2017), and dramaturged Neverwhere (2013) and She Kills Monsters. She is also a company member of Flying V. In addition to being a theater artist, she is also a Librarian, and believes that stories can change the world.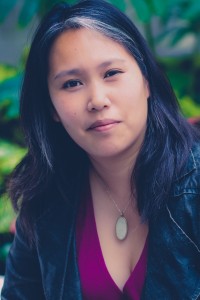 DEBRA KIM SIVIGNY has been designing in the DC area for over a decade and is the resident faculty artist in the Theatre and Performance Studies department at Georgetown University. In addition to her set and costume design work at Rorschach – where she has designed Forgotten Kingdoms, Very Still and Hard to See, She Kills Monsters, Neverwhere, A Maze, After the Quake, Living Dead In Denmark, The Skin of Our Teeth, Birds, Monster, Fair Ladies at a Game of Poem Cards, The Scarlet Letter, After the Flood and The Illusion – she has designed costumes for Round House Theatre, Signature Theatre, Theater J, Imagination Stage, Kennedy Center TYA, Woolly Mammoth, Young Playwrights Theatre, Shakespeare Theatre ACA, Colorado Shakespeare Festival, Everyman Theatre, Forum Theatre, 1st Stage, WSC Avant Bard and The Hub. She is also a Producing Playwright with The Welders, and her world premiere of Hello, My Name Is… premiered in Fall of 2017. She is a member of USA 829. She has a BA in theatre design from Middlebury College and an MFA from the University of Maryland.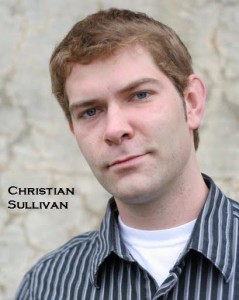 CHRISTIAN SULLIVAN is a born-and-raised Maryland boy who has been acting/building/fight choreographing in the DMV since the mid-aughts.  He appeared in Truth and Beauty Bombs: A Softer World, A Bid to Save the World  and Neverwhere and its remount and in numerous Klecksographies/Myth-Appropriations, he has also Technical Directed and built sets for many Rorschach Shows.  Introduced to the 'Schach by Tim Getman in 2006, he looks forward to many many many more productions in many different positions.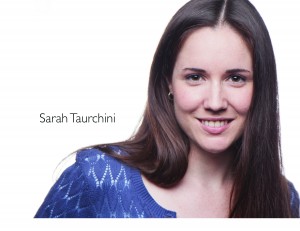 SARAH TAURCHINI is ecstatic to be a part of the Rorschach family. Rorschach credits include Neverwhere (and the remount), The Electric Baby, Truth and Beauty Bombs: A Softer World, Very Still and Hard to See, Living Dead in Denmark and Dream Sailors. She has also worked at Theater J, Synetic, Forum, Spooky Action, Lean and Hungry, and the Inkwell, among other companies. She is a graduate of Georgetown University and also studied at the British American Dramatic Academy in London. She loves to dance, hone her ninja skills, watch cartoons, and play video games. She also reads. A lot. She is a pizza snob and prefers dark chocolate to milk chocolate.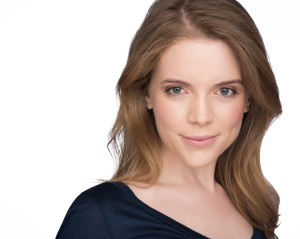 SARA DABNEY TISDALE's roles with Rorschach include the world premiere of Anna Ziegler's The Minotaur and Randy Baker's and Jenny McConnell Frederick's Truth and Beauty Bombs: A Softer World. Select other D.C. credits include Blackberry Winter and The T Party at Forum Theatre; Bad Jews, Mary-Kate Olsen Is in Love, and Pop! at Studio Theatre; Yentl at Theater J; The Trojan Women and Bootleg: Henry VI, Part 2 at Taffety Punk Theatre Company; When the Rain Stops Falling at 1st Stage; A Little Trick at Quotidian Theatre Company; and cover roles, development workshops, and readings with companies including Rorschach, Theater J, The Folger Theatre, Signature Theatre, and The John F. Kennedy Center for the Performing Arts. Sara's assistant directing credits include Love and Information at Forum Theatre; OR, at Round House Theatre; and A Lump of Coal for Christmas at Adventure Theatre MTC. Sara is a proud member of AEA and a graduate of The University of Virginia and The Studio Theatre Acting Conservatory. She is currently an M.F.A. candidate at The Shakespeare Theatre Company's Academy for Classical Acting.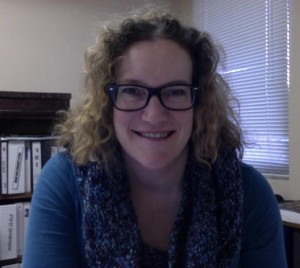 CATHERINE TRIPP is a proud company member of Rorschach Theatre, where she directed Brainpeople and The Gallerist. She holds degrees from the University of Southern California and the University of St. Andrews (Scotland). In Scotland, she was the co-founder of the award winning company Third From the Left. Since returning to Washington, DC, she has worked with a number of companies around DC, including Spooky Action Theatre, Source Festival, Venus Theatre, Hope Operas, Active Cultures and The Hub Theatre. Most recently, she directed Jarry Inside Out at Spooky Action Theatre.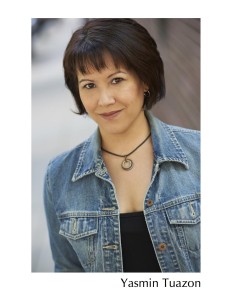 YASMIN TUAZON has been a company member since 2006.  Her Rorschach credits include God of Vengeance, The Illusion, J.B.,Fair Ladies At a Game of Poem Cards, References to Salvador Dali Make Me Hot, The Skin of Our Teeth, 1001, Very Still and Hard to See and 410[GONE] .  She has also worked with dog & pony dc, The Source Festival, Constellation Theatre, and Lean and Hungry Theater.   When she's not visible, she's usually adapting scripts or playing dragons and western housewives for Graphic Audio.  Now and then, she makes a short film with sock puppets.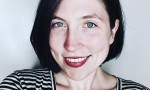 JONELLE WALKER is a playwright and theatre scholar, but traffics in theatre-making of all kinds. Her play TAME. (2016) was nominated for the Helen Hayes Award for Best Adaptation. She was a co-founder of Blind Pug Arts Collective and is an Associate Producer with Rorschach. She is currently pursuing a PhD in Theatre and Performance Studies as a Flagship Doctoral Fellow at the University of Maryland. Select credits include: Prophets of Doom (Playwright/UMD), A Midsummer Night's Dream (Asst. Director/Avant Bard), The Theatre of Self-Loathing (Lead Deviser & Director/Blind Pug), and Polaroid Stories (Director/Blind Pug). When she is not thinking about theatre she is either asleep, collecting skulls, drinking coffee, or explaining why Texas is the greatest country on Earth.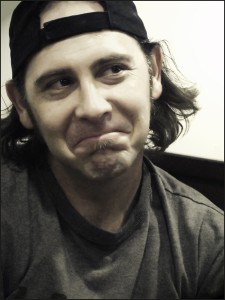 GRADY WEATHERFORD has been with Rorschach Theatre from the beginning – literally, he got invited to an early organization meeting by accident, and is sure he was only offered an audition because it would have been rude not to. Well he got cast in that first show, The Hairy Ape, and has been hanging around ever since. He has appeared in 12 rorschach production (favorites include The Beard of Avon, A Bright Room Called Day and Neverwhere) directed 4, video design for 2, and fight choreography for 9. His work has also been seen at The Olney Theatre, Theatre J, Round House Theatre, The Folger Theater, Catalyst Theater, Journeyman Theatre, Forum Theatre; Grady is the Director of Post Production at WILL Interactive, Inc. in Potomac, MD.
Rorschach Theatre Company Emeriti: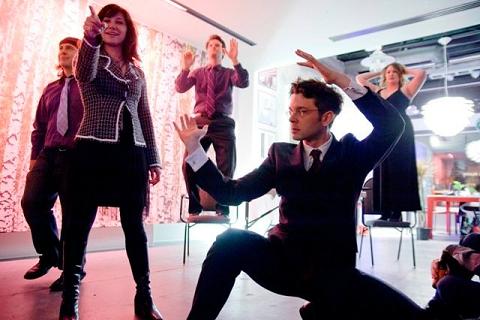 Jordana Adelman
Brian Allard
Lindsay Allen
Patrick Bussink
Michael John Casey
Elizabeth Chomko
Daniel Corey
Lauren Cucarola
Valerie Fenton
Matthew Frederick
Tim Getman
Jason Gots
Maggie Glauber
Eric Grims
Cesar Guadamuz
Robbie Hayes
Lauren Hyland
Jennifer Knight
Jason Linkins
Lucas Maroney
Karl Miller
Rahaleh Nassri
Tracy Lynn Olivera
Hugh Owen
Colin Smith
Jason Stiles