Neverwhere
Neverwhere
Adapted for the stage by Robert Kauzlaric
From the novel by Neil Gaiman
Directed by Jenny McConnell Frederick
August 16-September 15, 2013
"A brilliantly haunting tale with cracks of sparkling magic woven seamless into every element of the production, it's the most mystifying show you'll see all season." — DC Metro Theatre Arts
"The inventive Rorschach Theatre has a flair for cult fantasy, but the troupe has upped its game big-time for the sprawling Neverwhere." — Washington Post

For more photos, reviews and articles, CLICK HERE
For some remarkable audience testimonials,
CLICK HERE
A wounded girl appears on the London sidewalk in front of Richard Mayhew. Quickly he's plunged into an underworld where heroes and monsters are real and where death waits in the dark of Night's Bridge. Neil Gaiman's heralded cult-classic novel is brought to vivid life in this visceral stage adaptation.
"Lovers of fantasy and graphic novels will eat up the whole demonic enchilada, especially the deliciously gruesome touches—the squeaky patter of the rats, the audioscape of dripping water and echoing groans, the crumbling London Underground signs and crumbling columns that hint at the world above ground, the 360-degree staging that envelopes you in every aspect of the experience." — DC Theatre Scene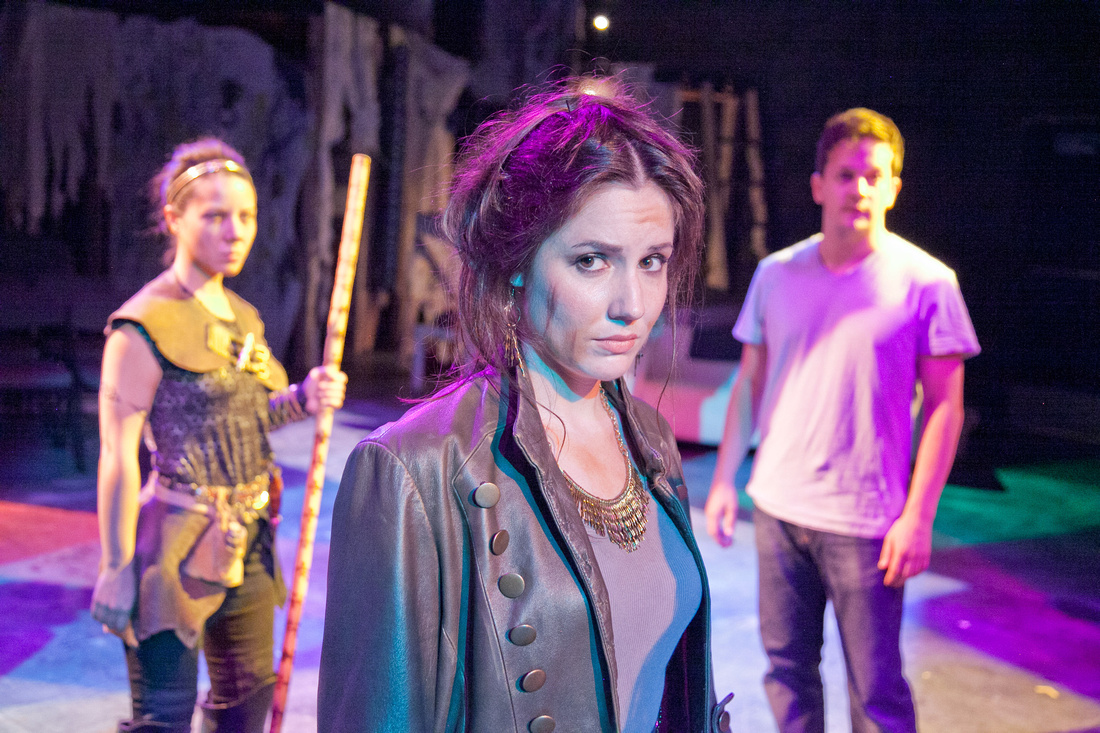 FEATURING Daniel Corey, Emma Jackson, Jennifer Knight, Lee Liebeskind, Cam Magee, Scott McCormick, Liz Osborn, Colin Smith, Christian Sullivan, Sarah Taurchini, Ryan Tumulty and Grady Weatherford
DESIGNED BY David C. Ghatan (Set Designer), Cory Ryan Frank (Lighting Designer), Veronica J. Lancaster (Sound Designer), Andrea "Dre" Moore (Props Designer) and Debra Kim Sivigny (Costume Designer)
WITH Robin Covington (Stage Manager), Catherine Tripp (Assistant Director),  Casey Kaleba (Fight Choreographer), Lauren Cucarola (Asst. Costume Designer), Swedian Lie (Asst. Set Designer), Jonelle Walker (Asst. Stage Manager), Ian Jordan (Technical Director), Colin Dieck (Master Electrician), Jenna Berk (Vocal/Dialect Coach) and Megan Reichelt (Dramaturg).