KLECKSOGRAPHY: A VERY PAGAN CHRISTMAS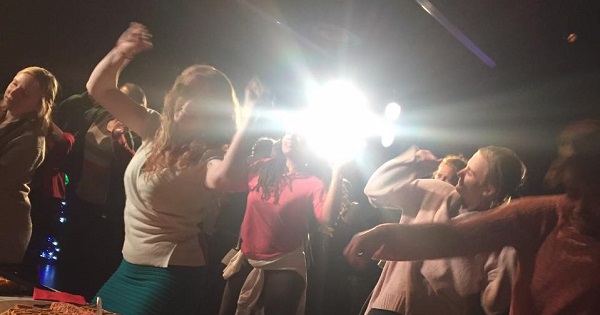 KLECKSOGRAPHY: A Very Pagan Christmas
Saturday, December 10, 2016 
with four showings: 7pm, 745pm, 830pm and 915pm
(shows are 90 minutes and overlap with each other)
Atlas Performing Arts Center,
Performing in Lab 1 and Lab 2 Theatres
Somewhere between the ancient rituals of our pagan ancestors and the tacky office holiday party you attended last night lurks an answer to the question that haunts your dreams: "How did I get here?"
Created by more than three dozen theatre artists, the show's seven stories are all written and staged during a one-week process. For one night only, join the city's most daring theatre company on an epic tale – spread over two theatres and a hallway – about holiday celebrations and their pagan beginnings.
CONCEIVED, CURATED AND PRODUCED BY Jenny McConnell Frederick and Randy Baker
FEATURING Claire Aniela, Rebecca Ballinger, Alison Bauer, Jenna Berk, Theresa Buechler, Christopher Carillo, Michael Crowley, Alison Daniels, Karen Elle, Karina Hilleard, Erika Jones, Hilary Kelly, Joe Killiany, Caroline Lucas, Kevin McGuinness, Dallas Milholland, Britney Mongold, Reginald Richard, Danny Rovin, Matt Strote, Emily Sucher, Crystal Swann, Chelsea Thaler, Kim Tuvin, Mackenzie Williams, Clancey Yovanovich
DIRECTED BY Megan Behm, Lee Cromwell, Ryan Maxwell, Catherine Tripp
WRITTEN BY Graziella Jackson, Shawn Northrip, Natalie Piegari, Jen Rabbitt Ring, James Rogers, Garret Lee Milton, Christian Sullivan
WITH Debra Kim Sivigny (Set/Space Design), Zach Brewster-Geisz (Sound), Megan Thrift (Lighting Designer), Elliott Shugoll (Assistant Lighting Designer) and Linz Moore (Stage Manager)
Klecksography was a game that Hermann Rorschach played as a child in which children would make shapes out of ink on a blank page.  Inspired by this game he would go on to develop his famous psychological test, the Rorschach Inkblot Test.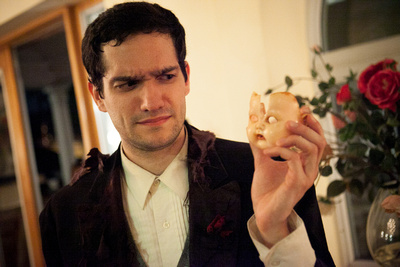 Rorschach Theatre's Klecksography Projects play a similar game with New Play Development – stories are built by artists responding to a similar theme or a common source and then presented to an audience as an evening of theatre.  The evenings are always created in a furiously short time and involve a veritable army of playwrights, directors, actors and designers.
Examples of themes from past events include forgotten Washington stories, Grimm's Fairy Tales, Urban Legends and actual Holiday Stories from the Rorschach fan page.  Below are links to all the Klecksography projects, including our "Myth-Appropriation" events which followed a similar formula but were based exclusively on mythology.