Magic In Rough Spaces: 2022 New Play Lab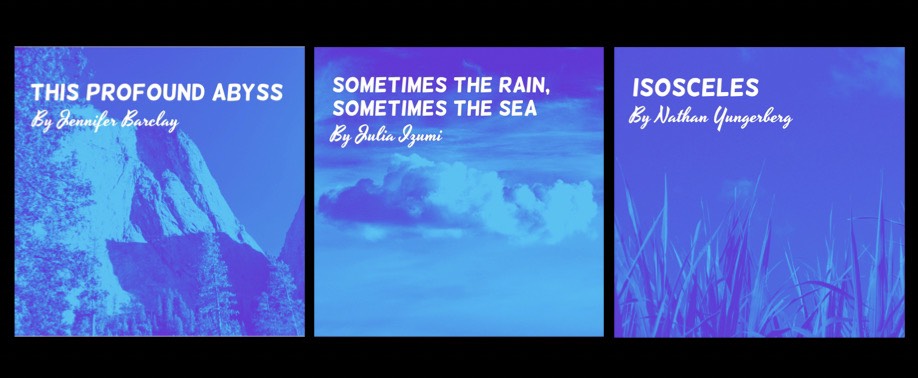 Three new pieces developed by Rorschach artists are coming straight to your living room!
Join Rorschach Theatre on May 1, 3, and 9, 2022 for three online readings of brand new works. Each reading will include a short presentation from a designer about a theoretical design for the show and a post-show discussion with the playwright, director, and performers. The digitally presented readings will remain available online for viewing until May 31.
Rorschach will also develop SLEEPING GIANT by Steve Yockey, the award-winning creator of HBO's The Flight Attendant and playwright of previous Rorschach Shows VERY STILL AND HARD TO SEE (2015) and REYKJAVIK (2019). This invitation-only event will take place in early may.
LINKS TO THE ONLINE PERFORMANCES ARE BELOW
The readings are free but consider supporting the artists
by making a contribution to Rorschach Theatre HERE.
---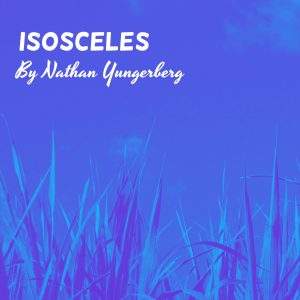 ISOSCELES
by Nathan Yungerberg
Directed by Brandon Rashad Butts
For Kalief Browder
May 1, 2022 @ 7PM:Online Performance
(You can watch the recorded reading through May 31)
Seventeen-year-old Daniel is afraid of the dark and has recurring dreams of being beaten. He finds himself in a mysterious warehouse in Tribeca that has been having blackouts for months. Through a tiny Alice-in-Wonderland-sized door in the corner of his loft, Daniel discovers a cavernous basement where three eccentric female musicians are rehearsing on a chlorophyll-rich triangular-shaped plot of grass. An unconscious young woman in a 1930's polka-dotted dress is passed out in a lawn chair nearby with lipstick smeared across her face, and a mysterious man named Möbius is growing hybrid plants that can break through concrete.
FEATURING Divine Garland, Nancy Linden, Jordyn Stroman, Elizabeth Ung, Roz Ward, and Baakari Wilder / DESIGNED BY Grace Trudeau / DRAMATURGY BY Jordan Ealey / AUDIO VISUAL DIRECTOR Gordon Nimmo Smith / PRODUCTION MANAGEMENT BY Adam Ferguson PRODUCED BY Jenny McConnell Frederick and Randy Baker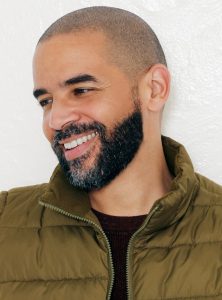 About the Playwright: Nathan Yungerberg is a Brooklyn-based storyteller and Afrosurrealist who writes for TV, scripted podcasts, and theatre. Nathan is a freelance writer for Sesame Street and head writer for Live from Mount Olympus, a podcast co-directed by Tony award-winner Rachel Chavkin. He also worked as script editor for Cultureverse, a podcast on TRAX by PRX, narrated by Yara Shahidi and Kelly Marie Tran. Nathan's plays have been developed or featured by The Cherry Lane Theatre, JAG Productions, LAByrinth Theater, The National Black Theatre, Alliance Theatre, The Fire This Time Festival, 48 Hours in Harlem, The Lark, Roundabout Theatre Company, The Playwrights' Center, American Blues Theater, Crowded Fire Theater, Climate Change Theatre Action, Northern Stage and The Bushwick Starr. He was commissioned by The New Black Fest for HANDS UP: 7 Playwrights, 7 Testaments published by Concord Theatricals, and adapted by BBC radio afternoon drama. Nathan's play Esai's Table was featured in The Cherry Lane Theatre's Mentor Project (Mentored by Stephen Adly Guirgis and directed by Danya Taymor). Highlights: 2021-2024 Playwrights' Center Core Writer, 2021-2022 Jerome Hill Artist Fellowship, 2021 National Black Theatre of Harlem I AM SOUL residency, Blue Ink Playwriting Award (Finalist), and a 2019 Djerassi Resident Artist. https://www.nathanyungerberg.com/ 
---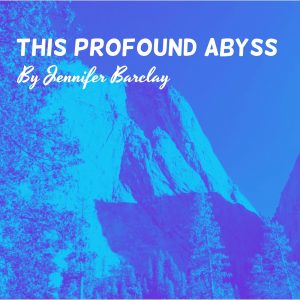 THIS PROFOUND ABYSS
by Jennifer Barclay
Directed by Matthew Reckeweg
May 3, 2022 @ 7PM: Online Performance
(You can watch the recorded reading through May 31)
This Profound Abyss is a bucolic, gender-bending love comedy in conversation with A Midsummer Night's Dream where Puck is a drag performing rock climber, leading us into the wonders (and terrors) of Yosemite National Park with song, foley sound effects, and a few bad Yelp reviews. The wealthy elite have gathered for a wedding at Yosemite's luxurious Ahwahnee Hotel but they are embroiled in a tangle of forbidden, inconvenient love. As everyone collides amidst the glories and dangers of Yosemite's backcountry, the love allegiances go through seismic shifts and death gets uncomfortably close and personal. 
FEATURING Nessa Amherst, Katie Arnold, Jordan Brown, Zach Brewster-Geisz, Ivan Carlo, Chloe Costello, Kelly Cronenberg, Erik Harrison, Paige O'Malley, Ebie Prideaux, Ezra Tozian, and Em Whitworth / ORIGINAL SONGS COMPOSED BY Shawn Northrip / DRAMATURGY BY Jonelle Walker / AUDIO VISUAL DIRECTOR Gordon Nimmo Smith / PRODUCTION MANAGEMENT BY Adam Ferguson PRODUCED BY Jenny McConnell Frederick and Randy Baker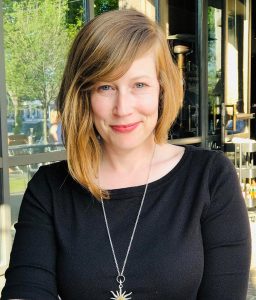 ABOUT THE PLAYWRIGHT: Jennifer Barclay is a Chicago actor-turned-playwright, now living in DC. Her play Ripe Frenzy won the 2016 Smith Prize for Political Theatre from the National New Play Network (NNPN) and a 2018 Dramatists Guild Fund Writers Alliance Grant. Ripe Frenzy was developed at Woolly Mammoth, the 2017 Ojai Playwrights Conference, NNPN/PlayPenn, and had a 2018 NNPN Rolling World Premiere at New Rep in Boston, Synchronicity Theatre in Atlanta and Greenway Court in LA. Her other plays include Hot Little Slice, Housebound, Obscura, Freedom, NY, The Human Capacity, Danny, Red Helen, The Attic Dwellers, Eat It Too, and she is in the midst of developing a trilogy set in the national parks which includes Yellowstone, This Profound Abyss (set in Yosemite) and an untitled play set in Glacier National Park. She is also currently developing a digital interactive, immersive, promenade party-play called Bacchanal. Jennifer's plays have been produced and developed by Steppenwolf, La Jolla Playhouse, The Old Globe, RedCat, The Kennedy Center, Center Stage, Boulder Ensemble Theatre Co, Andy's Summer Playhouse, American Blues Theatre, The International Theatre of Vienna and The Edinburgh Fringe, among others. Awards include: Samuel Goldwyn Writing Award, Kennedy Center National Science Playwriting Award, Pinter Review Gold Medal, BETC New Generations Award. Jennifer has been a Fellow at the MacDowell Colony, New Harmony Project, the Virginia Center for the Creative Arts, and the Hawthornden International Writers Retreat in Scotland. She has been a playwright in residence at South Coast Rep (2009-10 Shank Playwright in Residence), Center Stage (2016 Playwrights Collective) and Arena Stage (2018-19 Playwrights Arena). Jennifer has a degree in Theatre from Northwestern University and an MFA in Playwriting from UC San Diego, where she studied with Naomi Iizuka. She is proud to be an NNPN Affiliated Artist, a member of the Dramatists Guild, and an Associate Professor of Playwriting and Performance at the University of Maryland.
---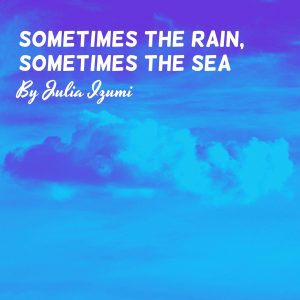 SOMETIMES THE RAIN, SOMETIMES THE SEA
by Julia Izumi
Directed by Nick Martin
May 9, 2022 @ 7PM: Online Performance
"The Little Mermaid" is Hans Christian Andersen's most beloved and well-known fairy tale, which is why it's not the story our friend, Dolan, is going to tell you today. No, he's going to tell you the story about a Little Rain Cloud who falls in love with a human. They are not the same story at all, he swears.
FEATURING Linda Bard, Tori Boutin, Ariana Caldwell, Alex De Bard, Mary Myers, Momo Nakamura, Greg Ongao, Dan Plehal, and Joshua Williams / DESIGNED BY Frank Labovitz / DRAMATURGY BY Jared Strange / AUDIO VISUAL DIRECTOR Gordon Nimmo Smith / PRODUCTION MANAGEMENT BY Adam Ferguson PRODUCED BY Jenny McConnell Frederick and Randy Baker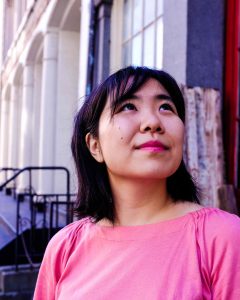 ABOUT THE PLAYWRIGHT: Julia Izumi's work has been developed and presented at MTC, Clubbed Thumb, New Georges, Bushwick Starr, WP Theater, The COOP, Berkeley Rep's Ground Floor, SPACE on Ryder Farm, Oregon Shakespeare Festival, Ojai Playwrights Conference, Seattle Rep, ArtsWest, Great Plains Theatre Conference, Williamstown Theatre Festival, NPN/Kennedy Center MFA Playwrights' Workshop, CAATA's National Asian-American Theatre ConFest, Rorschach Theatre and Pork Filled Productions. Honors for her work include the OPC Dr. Kerry English Award, O'Neill Finalist, Kilroys List Honorable Mention, and KCACTF's Darrell Ayers Playwriting Award. Current New Dramatists Resident. Current commissions: True Love Productions, MTC/Sloan, Playwrights Horizons. MFA: Brown University www.juliaizumi.com
---
ALSO IN DEVELOPMENT: a new play by Steve Yockey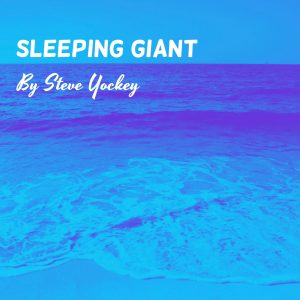 SLEEPING GIANT
by Steve Yockey

Directed by Jenny McConnell Frederick
This invitation only event will take place in early May
When a firework-filled marriage proposal goes very wrong, the accompanying explosions wake up something very old that's been sleeping in the nearby lake for thousands of years. What follows are intimate, darkly comic, and sometimes startling vignettes about the lengths people go when they desperately want something to believe in.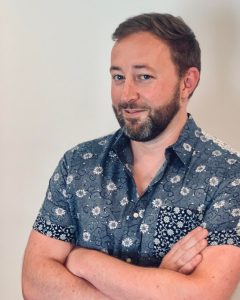 ABOUT THE PLAYWRIGHT: Steve Yockey is a Los Angeles-based writer with work produced throughout the US, Europe, and Asia. His plays Bellwether, Pluto, Afterlife, Octopus, Large Animal Games, CARTOON, Subculture, Very Still & Hard to See, Blackberry Winter, The Thrush & The Woodpecker, The Fisherman's Wife, Wolves, Disassembly, and Niagara Falls & Other Plays are published and licensed by Samuel French/Concord Theatricals. Steve holds an MFA from NYU's Tisch School of the Arts. He was a Co-Executive Producer on the television series Supernatural and is the Emmy-nominated creator and showrunner of HBO Max's breakout darkly comedic thriller The Flight Attendant.
---