SING TO ME NOW: Insights
In the same way that everyone sees something different in an inkblot, people want different things from their theatre-going experiences. If you're someone who likes to have a lot of background on what the experience will be like before you come to the theatre, read on. This page focuses on information about THE ARTISTS, THE PROCESS, AND THE PRODUCTION. If you would like content information for the show CLICK HERE.
Return to the main SING TO ME NOW page for schedule and ticketing information
PRESS:
"Rorschach Theatre plumbs deep with its rich, dark fantasies and dives headfirst into myth… a fresh, sober story with just a touch of adventure… Dauterman fruitfully mashes up humanity and divinity in this offbeat quest." — Washington Post
"Sing To Me Now is a beautiful distraction that exemplifies emotional wounds we can all relate to but with a new story that masks the links to reality in a world of mythology and legend, allowing the audience to forget the outside world and simply feel. A nearly impossible state to achieve, and a magical place to be.
— DC Metro Theatre Arts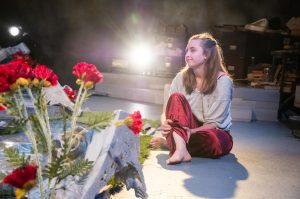 "Dauterman's language is alive, street, funny, and rife with insightful zingers among the originally realized characters. Her quotable lines and inventive metaphors keep the faith in these dark times delightfully, like opening jar after jar of fireflies into the night. [Dauterman's] burgeoning understanding of the complexities of art, love, and pain is corralled by the inexorable logic of her work. I realize this will sound naive. But I still think she's a real-life genius.
"Sing To Me Now reaches into your guts and invisibly rearranges things with a gentle hand. You leave the performance feeling better connected to humanity, with a few tears sparkling in your eyes."
 —Washington City Paper
"At its heart, Sing To Me Now grapples with a lot of weighty topics, including what the role of art is in a cruel, chaotic world; whether the human race is even worth fighting for; and how we cope with unimaginable grief. And like the best of art, what it offers is not so much clear answers as the hope we need to keep going, keep fighting, even after we leave the theater." 
"Jenny McConnell Frederick directs with a deft, comedic touch. In the pantheon of gods, like with mere mortals, life isn't all-powerful, and she captures those inevitable "oops" moments in all their glorious ridiculousness. The imaginative set by Swedian Lie makes magical use of the river bisecting the playing space; combined with the lighting effects by Sarah Tundemann, particularly when Mo and Yankee are fishing human dreams out of the river, transports you to a realm where such things might truly be possible.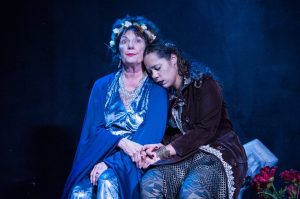 "This is a play that basically asks: Are Humans Worth Saving? Yankee becomes the hero all epic stories need; her very willingness to be that hero gives us the answer—there is always hope. And that might have to be enough for these gods to continue investing in a world that no longer even remembers their names."
— MD Theatre Guide
Sing to Me Now, produced by Rorschach Theatre, is a beautifully rendered and promising new work, carefully balancing weight and humor, performed by a steady and engaging cast.
— Broadway World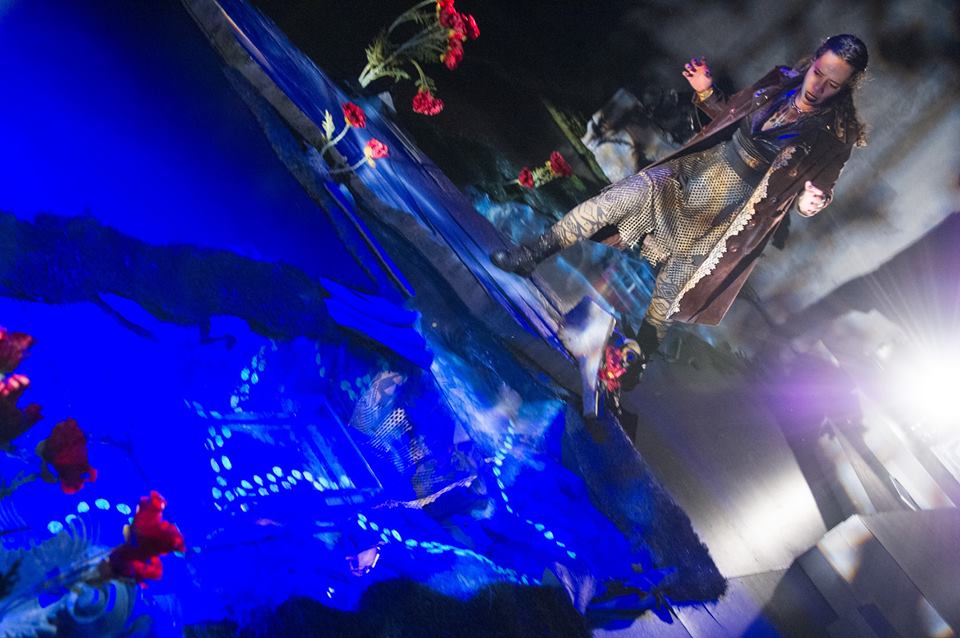 MORE INSIGHTS
The magic always starts in rehearsal, so follow us on Facebook and Instagram to watch the show come to life.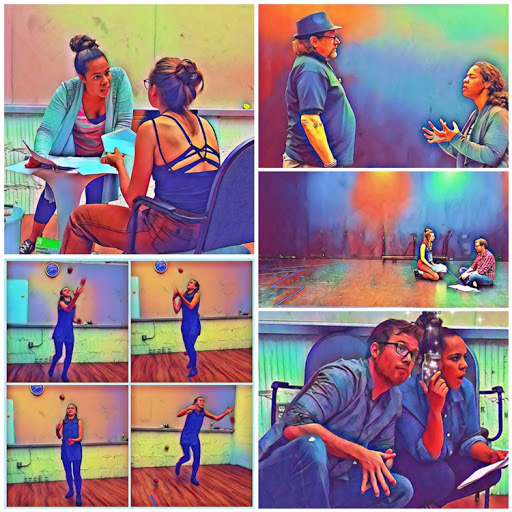 (rehearsal photos by Jenny McConnell Frederick, featuring Chloe Makala, Tori Boutin, Ian Armstrong and Erik Harrison)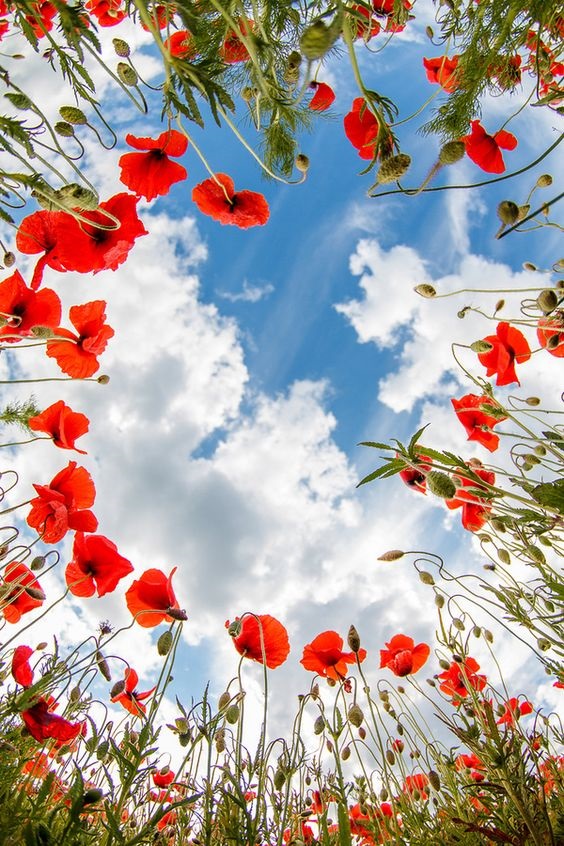 You can also check some out the research images used by the director and designers to gather inspiration and share ideas:
Director, Jenny McConnell Frederick
Lighting Designer, Sarah Tundermann
Costume Designer, Debra Kim Sivigny
OTHER PEOPLE'S INK for SING TO ME NOW
OTHER PEOPLE'S INK: An Entertainment Curation Society consists of monthly events in which Rorschach artists and audience come together to explore art galleries, cinema, author events, and other adventures that feature work with a Rorschach flavor.
Three of the company's upcoming OPI events will connect with the themes and ideas of SING TO ME NOW.
On September 30, Rorschach hosted a field trip, with visual artist Dana Jeri Maier, to the National Museum of Women in the Arts for a tour of their exhibition, "Bound to Amaze"  See what we saw here.
On October 9, Rorschach and Solid State Books will launch a brand new partnership: a book club dedicated to relevant works for each of the 2018-2019 productions. The partnership launch will feature staged readings from both SING TO ME NOW and the chosen book, THE GOLDFINCH by Donna Tart as well as an announcement of the other books we will be reading later in the season. 
And on November 14 join us at Songbyrd Music House in Adams Morgan to see Esmé Patterson.
FOR MORE ABOUT THE RORSCHACH BOOK CLUB CLICK HERE
There will be an OPI event in November as well related to SING TO ME NOW. The details of this event will be announced soon.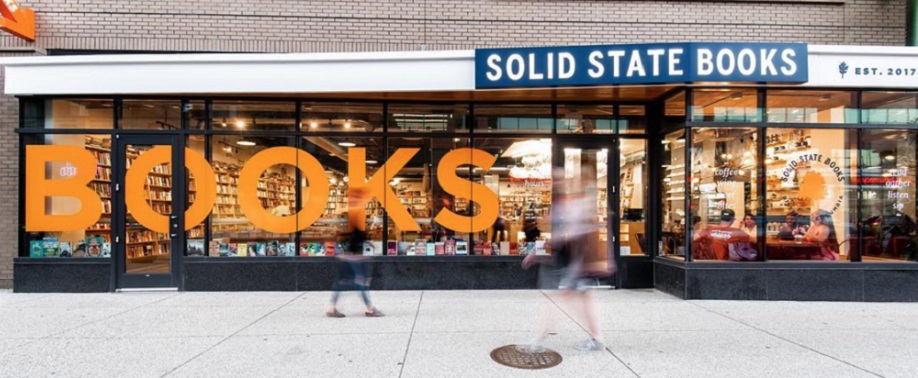 ABOUT THE PLAYWRIGHT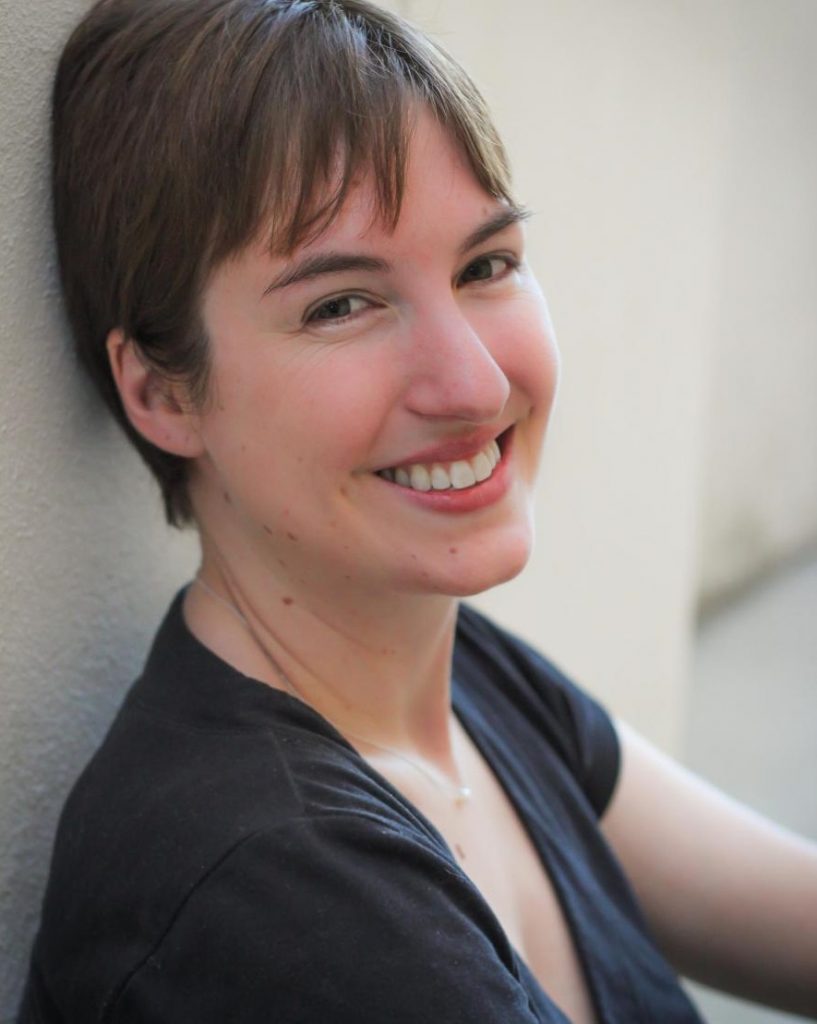 Iris Dauterman is a playwright from San Luis Obispo, California. She holds an MFA in Playwriting from Indiana University and a BA in Drama from Bennington College. She is a two-time finalist for the Heideman Award, and her plays have been workshopped or produced at the Berkshire Fringe Festival, the Massachusetts Museum of Contemporary Arts, Indiana University, Animus Theatre Company, the Philadelphia Fringe Festival, Campfire Theatre Festival, Little Lifeboats Theatre, the New American Theatre, Boise Contemporary Theatre, Spicy Witch Productions, and Storefront Theatre of Indianapolis.
ABOUT THE DIRECTOR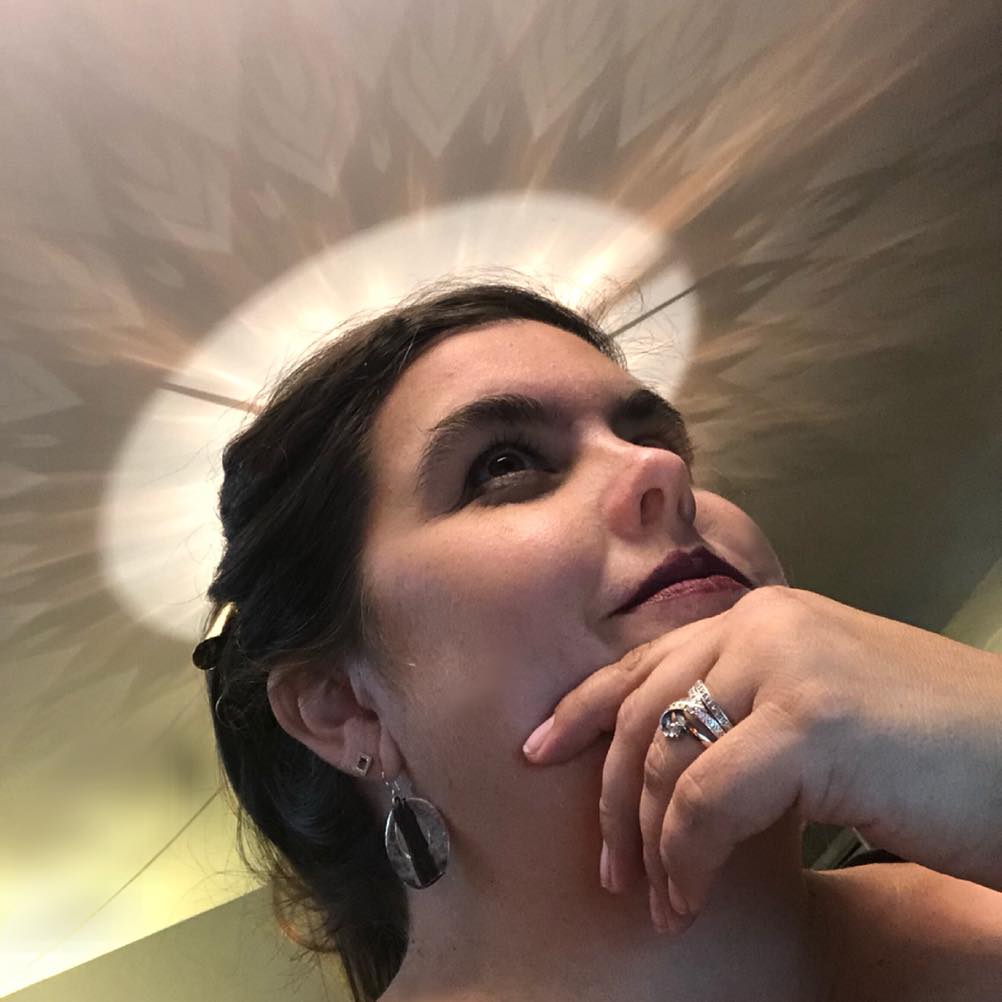 Read about Rorschach's own Jenny McConnell Frederick here or check out her work at www.jennymcconnellfrederick.com.