Very Still & Hard To See Photos and Press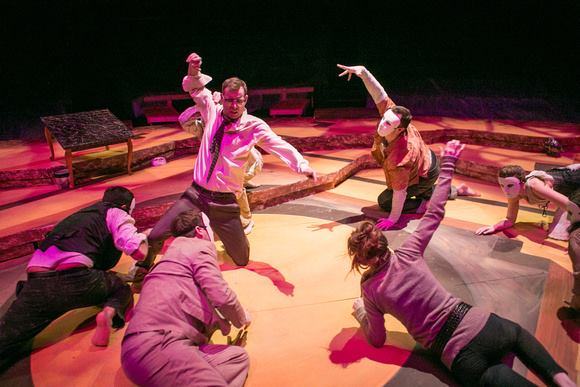 CLICK HERE FOR MORE INFORMATION ABOUT THE SHOW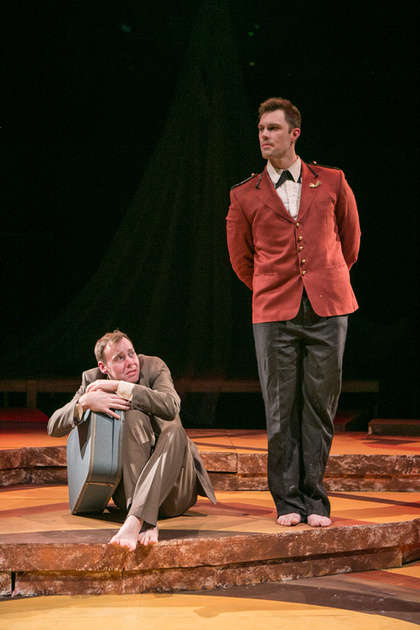 "Disembodied hands — or so they seem — reach up from the floor. Sheets draped over rows of seating transform into a turbulent sea. An enigmatic pink-robed figure reinforces the brooding air of a dingy corridor."
— Washington Post
"Very Still & Hard to See is a magnificent and utterly riveting production and, if you can handle an evening case of the creeps, you should definitely go catch it. Though wonderfully eerie, well-timed humour often lights up the darkest parts of the show and may even have you chuckling aloud when you least expect it, giving you a chance to revive from the heart-stopping moments a few beats before."
— MD Theatre Guide
"Almost seems to breathe in soft, unholy pulses."
— Washington City Paper
"In the jarring very still & hard to see, playwright Steve Yockey injects dark Japanese folklore into Stephen King's mold of creeping horror, set far too close to home. Rorschach Theatre's production leads the audience through a maze of darkly funny and just plain dark tales of ordinary people whose secrets take on terrifying lives of their own inside a crumbling hotel.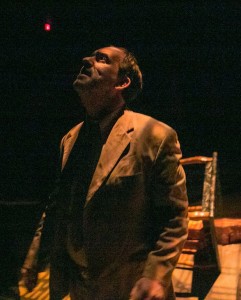 The play opens with one of the most masterfully atmospheric sequences I've witnessed in a DC theater. Beneath droning 1940's swing and Robbie Hayes' eerie lighting, the audience finds itself surrounded by masked ghouls shambling across the stage with mannequin-like stiffness. Baker and his design team blend the terror of white-masked intruders from films like Funny Games with the jerky, unnerving movement of Japanese movie ghosts; the whole setup is a horror fan's dream.
very still & hard to see is an immersive carousel of horrors that will have you checking the locks and looking under the bed. Just remember: there's no shame in sleeping with the lights on.
" — DC Theatre Scene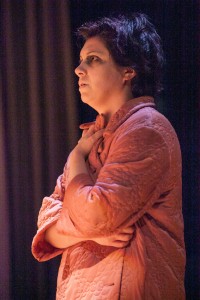 "Very Still & Hard to See is neither quiet nor a challenge to perceive. Its aural and optical pleasures are bountiful. For this production of Steve Yockey's cycle of supernatural short plays, directed with keen ingenuity by Randy Baker, Rorschach Theatre has outdone itself in the stage-arts department—beginning with one of the most original uses of the Lang Theatre one is ever likely to see there again.
In the fearless hands of the Rorschach crew, the text Yockey has inscribed as if in otherworldly ether has inspired a spectacularly grabby production and mesmerizing mise–en–scène.
— DC Metro Theatre Arts
TO HEAR WHAT AUDIENCE HAS TO SAY, CLICK HERE