KLECKSOGRAPHY: Connecticut Ave Overlook Park | Lunchtime Performances June 15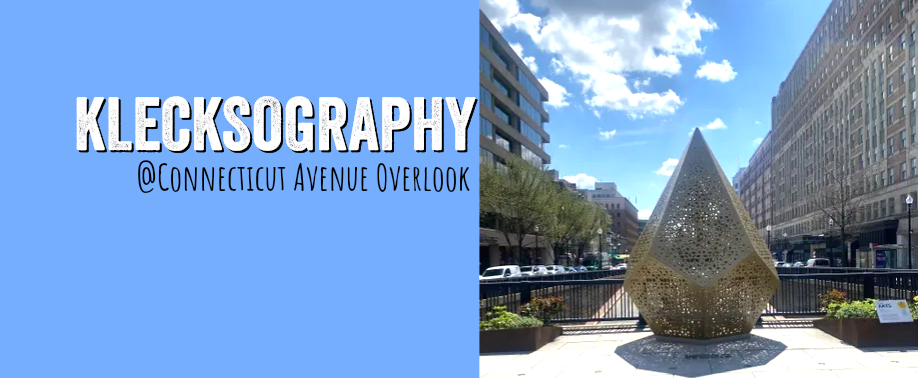 KLECKSOGRAPHY @ Connecticut Ave Overlook
Thursday, June 15 @ 12:15pm, 1pm,  and 1:45pm (30 minute performances)
Connecticut Avenue Overlook Park (The micro park just south of Dupont Circle)
Rorschach will disrupt lunches and surprise strangers with an afternoon KLECKSOGRAPHY PERFORMANCE, inspired by and performed around HYBYCOZO's sculpture "The Golden Spike." KLECKSOGRAPHY @ Connecticut Ave Overlook will be produced in conjunction with the Golden Triangle Neighborhood BID and Pipkin Creative.
CREATED BY: Dylan Arredondo, Zachary Brewster-Geisz, Sydney Dionne, Maboud Ebrahimzadeh, Adrian Iglesias, Karen Lange, Jolene Mafnas, Patrick McLaughlin, Andrew Quilpa
CONCEIVED, CURATED, AND PRODUCED BY: Jenny McConnell Frederick and Randy Baker
Klecksography was a game that Hermann Rorschach played as a child in which children would make shapes out of ink on a blank page. Inspired by this game he would go on to develop his famous psychological test, the Rorschach Inkblot Test.
Rorschach Theatre's KLECKSOGRAPHY projects play a similar game with New Play Development – stories are built by artists responding to a similar theme or a common source and then presented to an audience as an evening of theatre. The performances are always created in a furiously short time and involve a group  of talented playwrights, directors, actors and designers.
Rorschach Theatre tells stories that allow for innovative design and visceral performances in unconventional spaces. The work centers on the intersection of magic or impossible moments and every day human experiences. Without proselytizing, it provides a complex, intellectual catalyst for self-exploration of challenging subjects.