Magic In Rough Spaces: New Play Submissions now open through November 28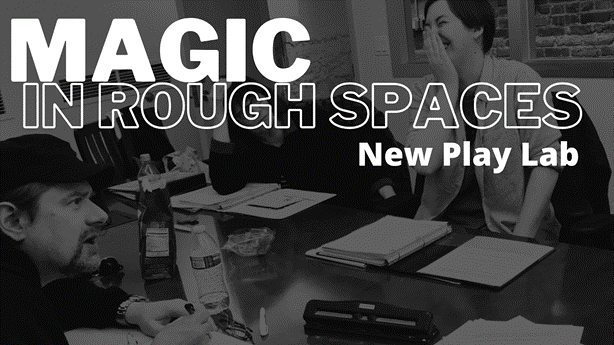 SUBMISSION INFORMATION: Magic in Rough Spaces 2023
Rorschach Theatre in Washington, DC seeks full-length plays for developmental workshops and public readings in March/April 2023. The playwrights that are selected (one of whom will be DC-based) will receive transportation and housing for an in-person developmental weekend (March 30-April 3, 2023), some virtual development in the weeks preceding that weekend, a public reading of the script (April 2 or 3), and a stipend of $100.
The plays will be performed along with a theoretical design presentation and audiences will have the opportunity to talk with artists in a live post-show conversation.
---
ELIGIBILITY: 
Magic In Rough Spaces is accepting scripts from DC-Area playwrights**
or BY INVITATION for playwrights not based in the DC-Area.***
WHAT WE ARE LOOKING FOR:
* Exceptions to the "unproduced" requirement: A university production where 50% or more of the cast were students, a one-night event, a production for which admission was not charged, a circumstance in which 30% or more of the script has been substantially changed following the production.
SELECTED PLAYWRIGHTS RECEIVE:
A $100 stipend

Transportation to and from Washington DC and housing for out-of-town playwrights

A director, dramaturg, actors and designers for a development weekend 

Some development of the script virtually in the weeks preceding that weekend

A Public reading April 2 or 3, 2023