SHE KILLS MONSTERS
By Qui Nguyen
Directed by Randy Baker
October 18, 2019 – November 10, 2019
Pay-What-You-Can Previews October 18-20
"The entire team at Rorschach has created something truly special and unique with their production of She Kills Monsters. I guarantee that you will not see anything else like it this year, perhaps ever. This group has pulled out all the stops to present a heart-pounding, hilarious, emotional ride celebrating the warrior (and the nerd) within us all. Do not miss this experience."
For more press and information, visit our "insights" page
A dramatic comedy about the world of fantasy role-playing games, SHE KILLS MONSTERS tells the story of Agnes Evans as she comes to terms with the death of her teenage sister, Tilly. When she finds Tilly's Dungeons & Dragons notebook, she embarks on an adventure in the imaginary world that was Tilly's refuge. In this high-octane comedy laden with homicidal fairies, nasty ogres, and 90s pop culture, acclaimed playwright Qui Nguyen (VIETGONE, LIVING DEAD IN DENMARK) offers a heart-pounding homage to the geek and warrior within us all.
Ngyen's script mixes pop-culture savvy humor with themes of overcoming loss and what it means to be queer in the 90s and in doing so creates something wholly original. The Washington Post said of Rorschach's 2014 production: 
"The production, directed with some clever touches by Randy Baker, is enveloped in a cheeky, pop-cultural nostalgia… [But] the affecting conclusion of "She Kills Monsters" affirms it as more than a glib riff on nerd culture. Agnes may have to become immersed in make-believe to connect with Tilly, but what she gains through all the shenanigans feels real."
Re-imagined for 2019, this production will include site-specific elements that bring audiences into unseen places throughout the Atlas Performing Arts Center.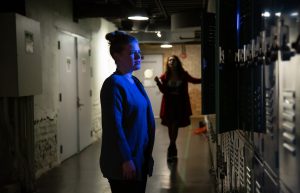 PLEASE NOTE: The small-group immersive experience that begins the show will require audiences to move through multiple non-theatrical spaces. The path the audience follows involves about 10 minutes of walking and standing. These spaces are ADA accessible and there will be accommodations made for those who need to sit, but please contact info@rorschachtheatre.com if you have any questions.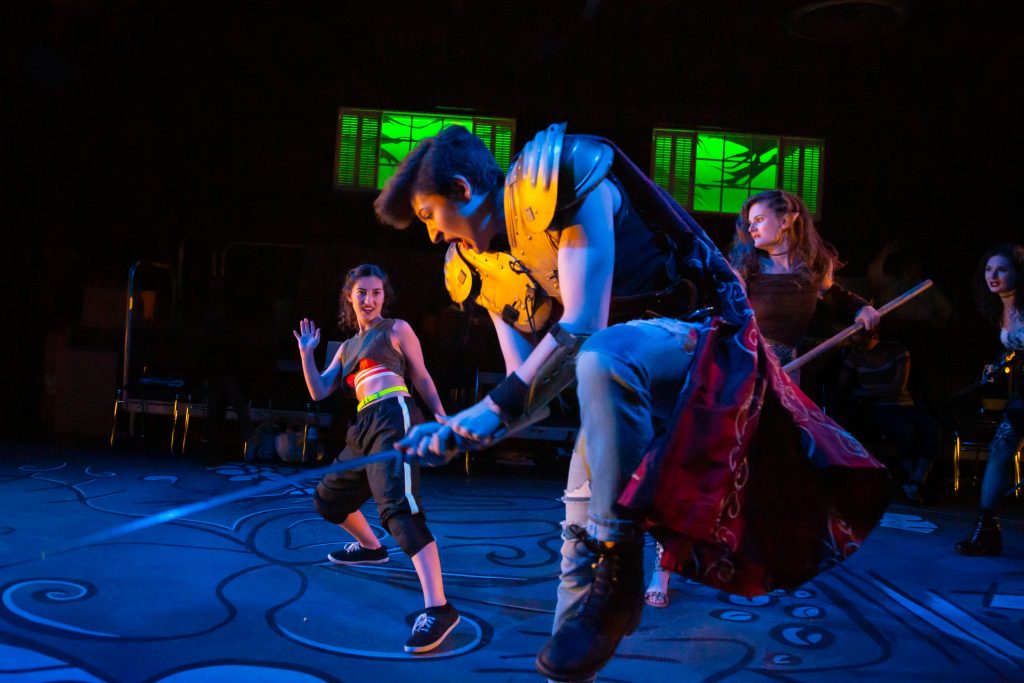 Photos on this page: Ryan Maxwell Photography
FEATURING Jordan Brown, Christina Day, Anna DiGiovanni, Danielle Gallo, Darius Johnson, Briana Manente, Mary May, Alanna McNaughton, Lori Pitts, Andrew Quilpa, Daniel Westbrook, and Stephanie Wilson
DESIGNED BY Debra Kim Sivigny (Set), Julie Cray Leong (Costumes), Brian S. Allard (lights), Kenny Neal (Sound), Kylos Brannon (Video), and Abigail Stuckey (Props).
FIGHT CHOREOGRAPHY BY Casey Kaleba (Fight Choreographer), Megan Reichelt (Assistant Fight Choreographer), Amanda Forstrom (Dance Choreographer).
STAGE MANAGED by Tori Boutin (Stage Manager) and Madeline Belknap (Assistant Stage Manager)
WITH Gordon Nimmo-Smith (Production Manager), Tori Boutin (Assistant Director), Megan Reichelt (Dramaturgy), Meredith Johnson (Assistant Costumes), Elliott Shugoll (Master Electrician).
(Click here more detailed plot summary, content information, age recommendations, etc…and possibly some low-key spoilers ahead.)
(Click here for Photos, Press and Insights including the playwright's bio, interviews and other more in-depth explorations of the show's topics. Also included here are the show-related Other People's Ink events)
(Photo: Ryan Maxwell Photography)