The New Season

Three WORLD PREMIERES.
The MAGIC IN ROUGH SPACES new play lab.
KLECKSOGRAPHY.
A teenager connects with the cosmos,
the last living muse hires an intern,
and the winter solstice haunts queer tourists in Reykjavik…
Rorschach's 2018–19 season features three world-premiere productions and two new programs that enhance our role as a nationally renowned developer of new talent and a provocateur of challenging, complex discourse through a magical lens. The three productions are Iris Dauterman's Sing to me Now, Steve Yockey's Reykjavík, and Reina Hardy's Annie Jump & the Library of Heaven. The Magic in Rough Spaces New Play Lab and Klecksography—two unique artist development programs—will return in the spring. Subscriptions range from $50–$80 per person and are on sale now.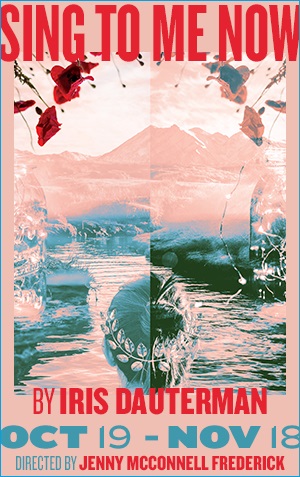 By Iris Dauterman
Directed by Jenny McConnell Frederick
October 19, 2018 – November 18, 2018
Atlas Performing Arts Center
CLICK HERE FOR A SEASON SUBSCRIPTION
"Every second you hesitate, every moment you're not writing, furiously writing, or dancing, or singing, things are getting worse. So hurry. Up."
Calliope is the last surviving Muse. Drowning in the demands of a world desperate for inspiration, she resorts to what any self-respecting Greek Goddess would do: She hires an intern. Soon it becomes clear that Calliope is burying a deeper pain, and the fate of the universe may lie in this human intern's unlikely ability to save her. Playwright Iris Dauterman weaves sardonic humor, poetry, and a deeply contemporary voice to create a comedy about fighting for beauty while the world is falling apart.
By Steve Yockey
Directed by Rick Hammerly
February 8, 2019 – March 3, 2019
Silver Spring Black Box
CLICK HERE FOR A SEASON SUBSCRIPTION
"You are desire and beauty and you will never fade away."
James is in Reykjavík for the Northern Lights, but they're not here. Instead he ventures into the 24-hour dark of the Icelandic winter and finds himself entangled with dangerous strangers, suspicious lovers, malevolent birds and the mysterious Huldufólk. Playwright Steve Yockey (very still & hard to see), a genre-bending master of suspense, takes us to the end of the Earth to experience a dark, sometimes supernatural world populated with characters who defy expectations at every turn.
Reykjavik may not be appropriate for children under 18. Parental discretion advised.
By Reina Hardy
Directed by Medha Marsten
April 19, 2019 – May 19, 2019
Atlas Performing Arts Center 
CLICK HERE FOR A SEASON SUBSCRIPTION
"You are important to the universe.
it needs you, almost as much as you need it."
Annie Jump, a small-town teen and science genius, comes face to face with her worst nightmare: a popular girl. When she learns that this girl with great hair might be an intergalactic super computer tasked with bringing humanity to the stars, she must decide what is worth sacrificing to fulfill her destiny. Reina Hardy's (Glassheart) play for all audiences is about finding your place in the universe and intelligent life in your neighborhood.
MAGIC IN ROUGH SPACES 2019: Three playwrights, selected from a competitive national open call, collaborate with DC-based actors, directors, designers and dramaturgs to develop three new plays. Public readings of the plays will take place in the fall of 2019.
KLECKSOGRAPHY 2019: Rorschach leads a partnership with six theatres for 50+ emerging artists to benefit from mentorship and networking opportunities when they create 12 new plays in 10 days. Those 12 short plays will be fully produced and performed on Saturday, June 22.
OTHER PEOPLE'S INK: The Rorschach team organizes monthly events in which our artists and audience come together to explore art galleries, cinema, author events, and other adventures that feature work with a Rorschach flavor: Other People's Ink.
FIGHT CAMP: Rorschach's stage combat training program is led by Casey Kaleba, Rorschach Theatre's resident SAFD-certified Fight Choreographer. Classes are available for all levels of experience and will be offered in the summer of 2019.
Through uncommon uses of environment and intimate passionate performances, Rorschach Theatre seeks to lure its audiences beyond the limits of ordinary theatrical experience so that they may discover new elements of their own humanity.
Rorschach Theatre tells stories that allow for innovative design and visceral performances. The company treats productions as "installations" that surround the audience with the world of a play. Our work centers on the intersection of magic or impossible moments and relatable human experience. Without proselytizing, it provides a complex, intellectual catalyst for self-exploration of challenging subjects.
Rorschach is a vital launching pad for emerging artists. By trusting early-career actors, directors, playwrights and designers with substantive artistic responsibilities, and surrounding them with established professionals and ample resources, the company has become an essential showcase for new talent. In addition to its regular season, Rorschach produces "Magic in Rough Spaces," an annual new play development series; "Klecksography," an annual new artist development event (for actors, local playwrights, and directors); and "Fight Camp," a stage combat training program held every summer. The company also organizes "Other People's Ink," a monthly offering of non-theatre social events that speak to the company's aesthetic.
The Helen Hayes award winning Rorschach Theatre has produced more than fifty plays seen by tens of thousands of people in the Washington area. The company has been recognized more than a dozen times by the Helen Hayes Awards; won a Mary Goldwater Award; been a finalist for the Mayor's Arts Award; and has been the recipient of multiple grants and awards from the D.C. Commission on the Arts and Humanities. The company's work has garnered the attention of The New York Times, The Washington Post, American Theatre magazine and National Public Radio, as well as countless local publications.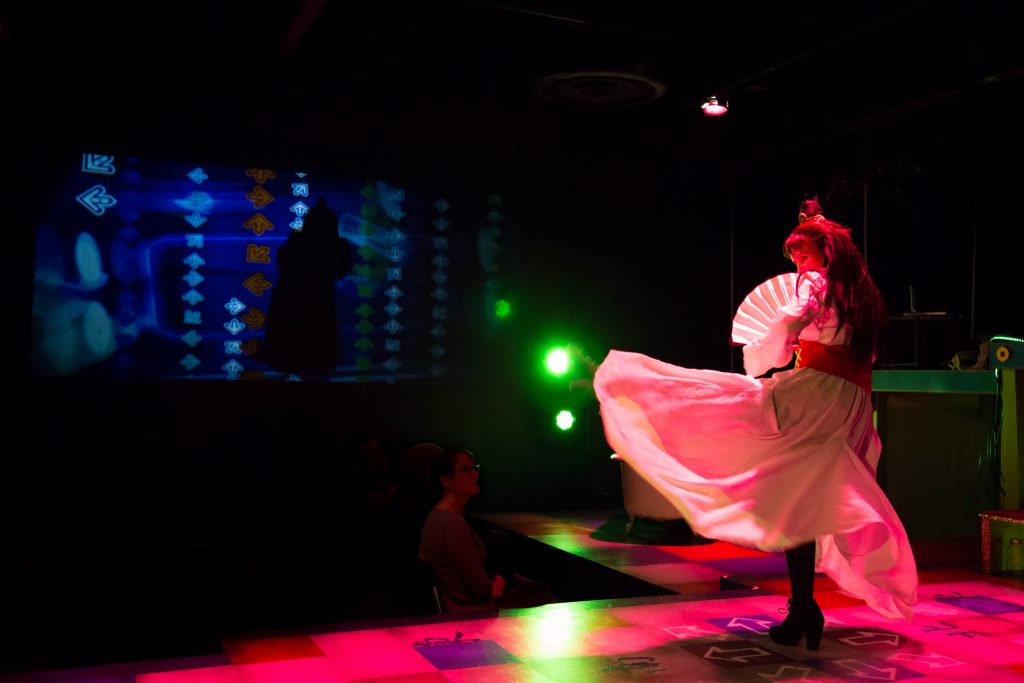 Individual Subscription: $80
Companion Subscription (2 seats): $150
Student or Senior Subscription: $50
SUBSCRIPTIONS include
Three "flex tickets" for the 2018/2019 season (Sing To Me Now, Reykjavik, and Annie Jump and the Library of Heaven) to be used in any combination you like. For example you can use one ticket for each show or use all three tickets on one show. 
Free Admission to the Magic in Rough Spaces Staged Readings 
Free Admission to the Klecksography special event
"Companion Subscriptions" give you a pair of tickets to each show
"Senior Subscriptions" are for patrons 65 or older
"Student Subscriptions" are for full-time students and includes college students
INSTRUCTIONS FOR MAKING DATE RESERVATIONS will be emailed to you upon purchase of your subscription.