The New Season
Announcing 2016-2017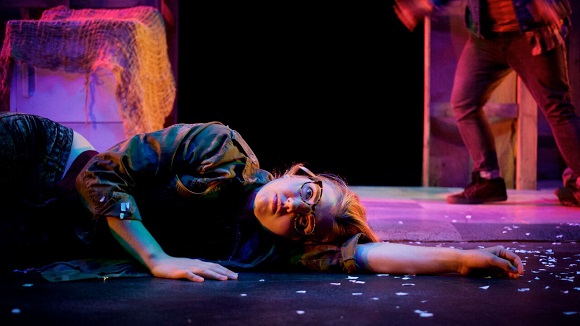 Rorschach Theatre – an award-winning company known for its dedication to impossible fantastical realism – will present in its 2016-2017 season with three full productions and a number of unique events. The three productions include the world premiere of Erin Bregman's A Bid to Save the World, the world premiere of Forgotten Kingdoms written by co-Artistic Director Randy Baker and a summer remount of a popular play from Rorschach's past that is yet to be announced.
All events at Atlas Performing Arts Center unless otherwise noted
Tickets are now on sale for A Bid to Save the World and Klecksography. Discount ticket information can be found here. Other shows will be on sale soon!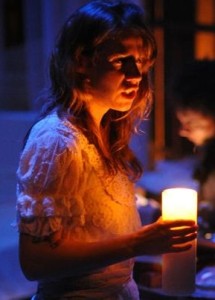 A BID TO SAVE THE WORLD
By Erin Bregman
Directed by Lee Liebeskind
September 9, 2016 – October 2, 2016
Pay-What-You-Can Previews: September 9-11, 2016
TICKETS ON SALE NOW!
Raised in a world without death, best friends Adam and Evelyn study the fine art of dying. In the recent past, a young woman barters for her beloved brother while Death peels oranges. Elsewhere, a rich man seeks to buy world peace, and a song of great sorrow and beauty is sung and sung again. When being immortal is normal, what is the meaning of life without death?
A CABARET TO SAVE THE WORLD
With Tracy Lynn Olivera
One Night Only! September 30, 2016
TICKETS ON SALE SOON!
Five-time Helen Hayes Award Nominee and Rorschach Company Member Emeritus Tracy Lynn Olivera will commandeer the A Bid To Save The World stage for one night only for A Cabaret to Save the World.  Joined by an outstanding list of guest artists, she'll sing the songs that will save the world as only she can do.
WINTER KLECKSOGRAPHY
Multiple performances on Saturday, December 10:
90-minute shows start at 7pm, 745pm, 830pm and 915pm
TICKETS ON SALE SOON!
It's beginning to look a lot like Christmas, but not the one you remember. Rorschach Theatre's 2016 Klecksography Project presents a small selection of stories built by teams of artists working on a furiously short timeline and focusing on one theme: you think you know everything about the most wonderful time of the year, but there are secrets from the past lurking in those stockings and crackling
Klecksography was a game that Hermann Rorschach played as a child in which children would make shapes out of ink on a blank page.  Inspired by this game he would go on to develop his famous psychological test, the Rorschach Inkblot Test. Rorschach Theatre's Klecksography Projects play a similar game with New Play Development – stories are built by local artists responding to a similar theme or a common source and then presented to an audience as an evening of theatre.
By Randy Baker
Directed by Cara Gabriel
April 21, 2017 – May 21 2017
Pay-What-You-Can Previews: April 21-28, 2017
TICKETS ON SALE SOON!
On a small island in Indonesia, a wooden house balances on stilts over a churning sea. In this house Reverend David Holiday tries to convert a skeptical young local whose fate has become improbably intertwined with his own. At stake this night is the life of the young man's father, the future of this island's ancient culture and the happiness of an American family caught between worlds. As the night turns into morning, the fate of David's haunted young son becomes the biggest question of all.
Rorschach will perform a public reading of Forgotten Kingdoms (which will premiere with a full production in the spring) at the Kennedy Center as a part of the annual Page-to-Stage Festival. The performance will take place on September 5 (Labor Day) at 130pm in the Theater Lab at the Kennedy Center.
Subsequent development and readings of Forgotten Kingdoms will take place in Jakarta, Indonesia and Penang, Malaysia in January 2017.
To be announced soon
Running in the summer of 2017
One of Rorschach's most popular shows will take you places you had never thought possible, underneath the streets you though you knew…